JoomConnect Blog
JoomConnect is the Marketing Agency for MSPs. We strive to help IT companies get more leads and grow. We rock at web design, content marketing, campaigns, SEO, marketing automation, and full marketing fulfillment.
Why Content is King, and What This Means for MSP Marketing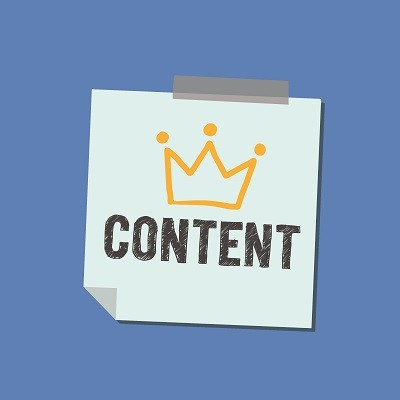 The phrase "content is king" originally stems from an essay by the same name, written by Bill Gates and published on the Microsoft website back in January of 1996. In this essay, Gates described his prediction of the future of the Internet as a marketplace for content.
Now, this mantra is thrown around quite often by SEO/marketing beginners and experts alike in regard to content marketing - so much so that it has begun to lose its meaning. Today, we're going to delve into what "content is king" means in the digital landscape today so that you can adapt your own version of this mantra to your own MSP marketing strategy.
Why Content is King for Marketing your MSP
Adding content to your website is important for a number of reasons. Let us tell you why using snippets from Gates' 1996 essay.
Produce Content, or Be Lost in Search Results
"One of the exciting things about the Internet is that anyone with a PC and a modem can publish whatever content they can create. In a sense, the Internet is the multimedia equivalent of the photocopier. It allows material to be duplicated at low cost, no matter the size of the audience."
In an age of syndicated content (which can still provide value, but not as much custom content would), everyone can post blogs. Everyone can post things on social media. Everyone can post videos - without even being the one to produce them! And, according to the Content Marketing Institute's 2019 Survey, the majority of B2B content marketers increased their use of audio/visual content, written digital content, and images in 2019 compared to 2018.
Failing to make an effort to add content to your website frequently and direct traffic to it will lead to your website being kicked off the first page of search results... all but ensuring that you won't be found in this manner.
Produce Personalized Content Your Audience Wants
"If people are to be expected to put up with turning on a computer to read a screen, they must be rewarded with deep and extremely up-to-date information that they can explore at will...They need an opportunity for personal involvement that goes far beyond that offered through the letters-to-the-editor pages of print magazines."
It's not enough to produce generic, run-of-the-mill content. Doing so will provide you - and your audience - little value. The best content is customized to:
The industries you specialize in working with
Your local area
Your MSP's service offerings
The uniqueness of your MSP compared to your competition
It's also important to craft content that is valuable in that of itself. This means that your content should be:
Unique
Expertly written / produced
Branded to your company when necessary
Optimized for search engines
Entertaining, but informative
Reader-friendly and error free
Includes keywords your audience is searching for
Vary Your Content Types
"When it comes to an interactive network such as the Internet, the definition of "content" becomes very wide."
Even back in 1996, content spanned across multiple different mediums. Today, it's not enough to just publish a blog article every now and then. This is something you should definitely do! However, you need to go beyond that and publish different types of content such as:
Videos
Social media posts
Pay-per-click advertisements
Deliverables
Landing pages
The point we're trying to make in this blog is that content is king… however, you need to be doing your content right, which leads us into our next point:
Who is the Queen?
Bill Gates never addressed another metaphorical head-of-castle, but many marketers have created their own turn of phrase to complement the original popularized one and expand upon its meaning to best reflect how content marketing is today.
"If Content is King,…"
"...Consistency is Queen" - A good content marketing strategy requires consistency in terms of frequency and quality.
"...Context is Queen, and She Runs the Household" - Context marketing is all about the five W's (who, what, when, where, and why). Having this context enables more relevant content to be created, which will be more desired by your target audience. In-depth buyer personas can help you answer these questions.
"...Distribution is Queen and She Wears the Pants" - Quality content is great! However, it becomes that much greater if you're able to get more eyes on it. Make sure your content strategy includes a distribution strategy so that you can make sure that your audience is seeing it.
"...Engagement is Queen, and She Rules the House" - Engagement is what builds connections and reveals your brand's personality. This largely comes into play with social media marketing efforts.
By adding a continuation onto the phrase "content is king" and expanding its meaning, it really does reflect how important content is to your overall MSP marketing strategy.
Get Started With Your Own Custom Content
Our content marketing service can get you started by adding unique, resourceful custom content to your website that your target audience is interested in. We have 3 different content marketing packages for you to choose from, fully equipped and customized based on your business needs to deliver web traffic to your doorstep. We also have many other MSP marketing services encompassing the areas of…
Marketing strategy
Recurring monthly services
Collateral pieces
Campaigns
Email marketing
Social media
Video
Direct Mail
...that can be used to create a well-rounded content marketing strategy. Reach out to us today at 888-546-4384 or schedule a demo if you'd like to learn more.