JoomConnect Blog
JoomConnect is the Marketing Agency for MSPs. We strive to help IT companies get more leads and grow. We rock at web design, content marketing, campaigns, SEO, marketing automation, and full marketing fulfillment.
Twitter 101 - Hashtags [Social Media 101]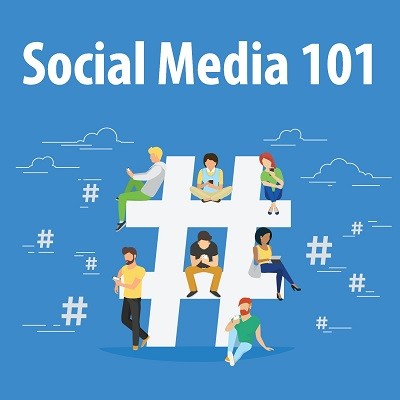 If you use Twitter, you probably see that many of the posts in your feed contain hashtags. Accounts of individuals and brands alike use them. How should you?
Picking the Right Hashtag(s)
There are three main types of hashtags that your MSP should know about.
Content Hashtags - These are directly related to your industry, niche, and service offerings. You can consider ones related to your service area too. These types of hashtags help let your audience know what you're about.
Branded Hashtags - You can develop brand-specific hashtags that are unique to your company that you can use for general branding purposes, events, promotions, and to showcase your company culture. These should be to a minimum and follow general Twitter hashtag best practices, which we'll talk about in the next section.
Trending Hashtags - Keep an eye on trending hashtags. If there's a relevant one that you can use, do so! This will really bump up the visibility of your post. Keep an eye on big news events and see what holiday-related ones tend to trend so that you can use those hashtags.
For help in monitoring hashtag usage on Twitter - recent trends, and general popularity of a particular hashtag - check out Hashtagify, a free tool that can help you find the best hashtags to reach your target audience.
General Best Practices Regarding Your Twitter Hashtags
Keep the following in mind when picking and using hashtags on Twitter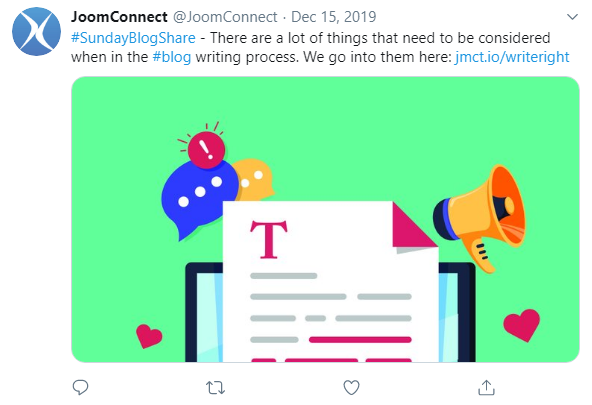 Keep them short- Most hashtags are only a few words long, maybe only one. There's no reason to create long hashtags because they won't be commonly used and it's more difficult to read.
Use them sparingly - Research suggests that using 1-3 hashtags per Twitter post works best. Using more will likely lead to a large drop in engagement. Using too many makes your post unreadable and unprofessional.
Avoid apostrophes and contractions - Using an apostrophe will cause only the letters before the apostrophe to be hashtagged. This doesn't mean you should just remove the apostrophe; this affects readability and means that they probably won't be used.
Not too generic, but not too specific- You want to pick hashtags that are popular enough that it will help your post gain visibility, but it shouldn't be too generic. Otherwise, your post will get lost amongst the many other posts using the same hashtag. You also don't want to use ones that are too specific (unless they are a branded one you pick specifically for this reason). One of the main reasons to use hashtags is to gain visibility, and if it's too specific, it's not going to help with this.
Place them appropriately - Use hashtags naturally in your posts. You can use them in the middle of your tweet if your sentence flows well. Alternatively, you can put a single hashtag at the front of your tweet if the entire post pertains to that hashtag. If you have multiple that you want to put in, you can just tack them on the end of your Tweet.
An additional tip that can help with readability is to capitalize each word in your hashtag, especially when your hashtag contains more than one. Use your best judgment in doing this to ensure that your post looks good and your hashtags are readable.
Note that while most of the content in this blog can apply to your hashtag strategy across all platforms, it was written with Twitter in mind, and certain tips here are Twitter-specific. Check back soon for Social Media 101 blogs covering hashtag usage on the other platforms.
Get Help with Your MSP Social Media Marketing Strategy!
Want additional beginner tips for your social media marketing? Check out our Social Media 101 blogs. Feel free to reach out to us if you have any questions regarding what you're doing, or would like assistance.