JoomConnect Blog
JoomConnect is the Marketing Agency for MSPs. We strive to help IT companies get more leads and grow. We rock at web design, content marketing, campaigns, SEO, marketing automation, and full marketing fulfillment.
6 Reasons Why Your MSP Should Be Producing Talking Head Videos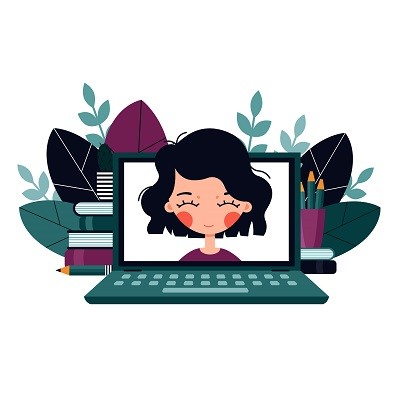 The talking head video format is an interview style of recording where the camera focuses only on the speaker while they are giving their view on an issue or explaining a topic. Let us tell you six reasons why videos of this style are just what your MSP marketing efforts need to drive conversions.
Why Talking Head Videos are So Valuable
1. Give a Face to Your Company
It can sometimes be easy to forget that businesses aren't just faceless entities that you throw money toward to get what you want. These businesses are made up of real people - not a bunch of stock photo models - from their local area. Show them irrefutable proof by putting yourself in front of the camera to talk about your company and product/service offerings.
2. Use Your Personal Brand to Promote Your MSP
As a business owner, you have your own personal brand. When that personal brand is strong, it can be easy for it to outshine the brand you've cultivated for your company.
Instead of letting this happen, transfer your personal brand to the brand of your company. Tying them together in this way can increase the power of your MSP's branding and, like we mentioned in the previous reason, give a face to your company.
3. Video Content is More Desired and Better Retained
Attention spans are getting shorter, and people would rather watch a short explanatory video explaining a topic rather than read about it. While this may cause you some headache (video production is a LOT of work), this actually works in your favor because the content in your video will be better remembered by those who watch it, aiding in brand recognition and recall. This has been proven time and time again:
72% of customers would prefer to learn about a product or service through video
59% of business executives would choose to watch a video if both text and video are available on the same topic
Viewers retain approximately 95% of a message when watched over video versus only about 10% when that message is read through text-based content
4. Improve Your Website
By embedding videos into your website in relevant places, especially ones as valuable to your business and marketing efforts like talking head videos are, you can improve the quality of your website, and reap the following benefits:
Increase your search engine ranking
Keep visitors on the page for longer
Boost sales and conversion rates
Increase trust in your company
Give your website visitors a better website experience
Improve your retention rates
These videos are versatile, and can be placed on your homepage, service pages, landing pages, your website's video portal, your About Us page, and more!
5. Garner Attention on Social Media
Not only are talking head videos great for your website, but they can also attract more attention when you share them through social media. Here are some statistics to prove it:
Videos are a consumers' favorite type of content to see from a brand on social media
Social media posts that contain a video have 48% more views than those that don't
Video posts on social media generate 1200% more shares than text and image-based posts
6. Stand Out From Your Competition
Video production is a lot of work, and - as small to medium-sized businesses - it's likely that many of your local competitors haven't dipped their toes in the water yet. Even if they have, this type of video takes a lot of effort to put together because you need to:
Write scripts
Get the needed equipment
Shoot your videos
Edit your videos together and brand them to your company
Post your videos to your website and social media
Getting ahead in this regard will show that you are the superior choice in IT partner.
Spend a Day at Directive Studios and Get Your Own Professionally Shot Talking Head Videos!
Ready to give these videos a try? Check out our Talking Head Video Service. With this service, you get:
Full day of video shooting at Directive Studios
20+ Scripts based on content for your homepage, about us, service videos (Managed Services, Cloud, Security, Email and more!)
Full-scale post-production including editing, custom branding, audio mixing, and more
Videos posted to your YouTube channel and on your Ultimate MSP Website on appropriate pages
Optional professional makeup styling
Visit our service page to see some example Talking Head Videos and to get started!