JoomConnect Blog
JoomConnect is the Marketing Agency for MSPs. We strive to help IT companies get more leads and grow. We rock at web design, content marketing, campaigns, SEO, marketing automation, and full marketing fulfillment.
Social Media 101: Which Social Platforms Should I Use to Market My MSP?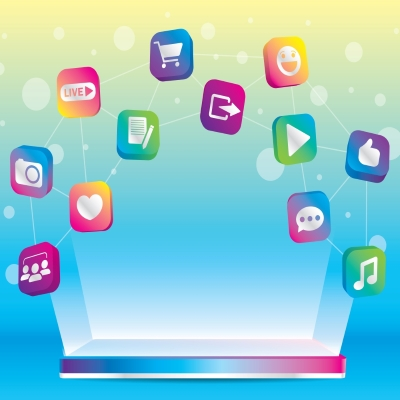 It's no secret at this point that social media is a useful tool for business marketing, effectively without exception. However, determining which of the available platforms is best for you to use to promote your offering as a managed service provider may be a little more challenging.
Let's examine the benefits of utilizing social media as an MSP, before examining how each platform can be most effectively used.
Why Should an MSP Market Themselves on Social Media?
The long and the short of it is that you should be using social media as a managed service provider because the audience you want to reach is using social media. While marketing tools and tactics like search engine optimization and content marketing serve very impactful and useful purposes, putting your business' message in front of your prospects even once more can provide a significant benefit.
In terms of your goals for using social media as a part of your marketing, you need to identify what it is you want to accomplish with it. There are plenty—plenty—of ways that you can use social media to promote your services.
For instance:
Your business' social media can serve as an addition to your customer service platform. You can therefore use it to collect comments, answer questions, and field complaints from your clients in a public forum, serving their needs while also generating social proof.
Drawing on your existing audience as a reference, your business' social media can be used to generate new leads amongst those who would be most receptive to your services.
By running promotions and otherwise sharing your brand out on social media, you can increase the awareness of your brand and its services.
Social media is a great opportunity to distribute marketing content and collateral to interested prospects.
You can also take advantage of the social aspect of social media to collect metrics, insight, and direct input from your target audience regarding what they would be most interested in seeing.
Finally, and most critically, you can use your social media profiles to direct traffic back to the primary hub of your marketing efforts: your website.
What Social Media Platforms Should an MSP Use?
Here's the thing: you need to chase your audience and engage with them where they are, so the real answer here is wherever your audience spends their time. This means you need to determine where—as in, which platform—this is.
You can accomplish this through a variety of means. For instance, simple surveys can confirm which social media platforms your audience uses the most. You can also create your own buyer personas, or use the built-in features that some of these platforms offer to identify likely targets.
Regardless, we recommend that you at least start off by utilizing all the big networks and, based on how engagement levels pan out and what your buyer personas look like, increase your usage where you see the highest engagement. Various social media platforms provide different tools to help you collect information about your business' audience… use them!
How to Use Different Platforms for Your MSP's Marketing
So, as you evaluate these different social platforms to see which are most effective for your particular audience, it is important that you use them correctly and to their fullest availability.
Let's consider how to do so:
Facebook (and Facebook Messenger)
Facebook has a massive, massive user base—which means that the right advertising on the social network can bring exactly the right audience to your messaging. In addition to the tools and features that Facebook offers to assist you in advertising, Facebook Messenger also serves a truly beneficial function. With access to the same data, your business' Facebook Messenger also offers tools that can greatly benefit its marketing efforts, with automated responses to business questions to help you build trust.
Twitter
As one of the older platforms out there, Twitter is another established option for you to utilize. By combining a strategic hashtag with a few timely updates, you can draw the attention of those seeking out the answers you can provide. Hashtags also give you the opportunity to gauge what people are saying online about your brand and their needs, allowing you to craft your message more intelligently.
LinkedIn
As the B2B social media, it only makes sense that B2B businesses would use LinkedIn as a means of marketing themselves… and, with more specific work information available about users, it allows you to more precisely target your desired audience members.
YouTube
We've spoken before about how YouTube makes a great platform for hosting your marketing videos, particularly as it is owned by Google and therefore has access to its marketing resources, as well as keeping the optimization practices of the parent company. Knowing this, you can better optimize your videos to be seen.
Instagram
Much like YouTube is owned by Google, Instagram is owned by Facebook and thereby shares a lot of the same capabilities and systems in terms of its marketing. Sharing visual advertising content can help to engage your audience and grow your reach… not a bad thing for your visibility!
Need help setting these platforms up? Check out our Social Media Setup Guides for assistance!
Google Business Profile (and Other Review Websites)
We've discussed how to optimize your Google Business Profile before, so we wanted to focus more on why it—along with the other business review websites out there—is something you want and need to pay attention to. Your Google Business Profile helps to ensure that those searching for your business on social media see all the information they'll need to reach out to you—from your address and contact information to the reviews that others have left about you.
While you can't (either ethically or practically) influence the reviews that appear on your Google Business Profile and elsewhere beyond reaching out to the reviewer and having a discussion with them, you can do a lot to ensure these reviews are overwhelmingly good. For instance, you should always ask a client who has had a positive experience to share their impressions on your business' profile and elsewhere. It also helps to positively respond to the feedback you receive—especially if it is negative—and work to incorporate it into your business if at all possible.
If This All Sounds Like a Lot to Manage, We Can Help!
Look, we get it… while marketing your business is a critical part of your success, a lot of your time is already spent keeping the business you should be marketing chugging along. Managing something as in-depth and time-intensive as proper and strategic business marketing just might not be in the cards for you.
That's where we come in. Not only can we help you produce the marketing collateral and copy that can help drive your efforts—on social media and otherwise—we can also help you fulfill them. Think of us as an extension of your internal marketing department. We're here to help ensure your success. In fact, it's what we've based our success on.
Find out more about our comprehensive marketing services by giving us a call at 888-546-4384.