JoomConnect Blog
JoomConnect is the Marketing Agency for MSPs. We strive to help IT companies get more leads and grow. We rock at web design, content marketing, campaigns, SEO, marketing automation, and full marketing fulfillment.
MSP Marketing: Can Your MSP Content Pass Google's Helpful Content Update?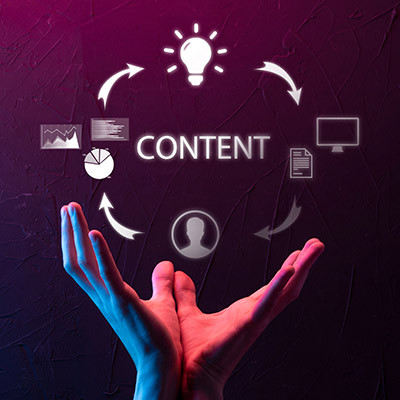 Is your MSP's marketing plan taking your content for granted or worse, "phoning it in"? As Google continues to focus on user experience, they have implemented "The Helpful Content Update." The goal of which is to ensure content provides users with the information they are searching for, while penalizing organizations that fail to do so with reduced page position.
Have You Been Giving Your MSP Marketing Content the Attention it Deserves?
Recently Google announced an incredibly significant change in their algorithm. Called the helpful content update, this change will target websites whose content doesn't inform or help searchers who visit their site. Google said this update will "tackle content that seems to have been primarily created for ranking well in search engines." Many content creators don't understand that just because content ranks well for the algorithm doesn't guarantee it will provide a good user experience. This is because what may appeal to Google's A.I. doesn't ensure that it will resonate with your target audience.
Google is telling us that they will watch how users interact with your content, and if there isn't real engagement, Google will no longer reward the website, even if they are hitting the right A.I. metrics.
Google's goal with this update is to ensure that searchers can find the information they are looking for, and in many ways, it is similar to the previous Panda update from over a decade ago. The Panda update filtered out websites that offered thin, low-quality content and represented Google's first display of its commitment to the user experience. The effect of Panda and now the Helpful Content Update was that Google penalized websites that provided poorly constructed, spammy content with reduced visibility while enabling higher-quality websites to rise to the top.
This update solidifies Google's emphasis on ensuring that searchers see "more original, helpful content written by people, for people, in search results." As such, this update further reinforces the need for high-quality and engaging MSP-focused content to promote your MSP, attract an audience, and gain a high-ranking page position.
Why Does this Update Matter to Your MSP Marketing Goals?
First and foremost, as an MSP, you are acutely aware of the difficulty most businesses and people have when understanding what managed services are, let alone how they can benefit their organizations. This makes it essential that your content provides potential leads with helpful information, allowing them to decide.
If you work with an MSP marketing agency that tries to fool Google using keyword tactics whose sole purpose is to get your website to rank higher by focusing solely on what makes Google happy, you may find that Google decides that you are not providing the information that makes your readers happy, and not granting you the results you were hoping for.
Stop looking at simply unique content as being the game changer. We've talked about this at length before—it's not just a matter of having unique content. Unique content can be worthless if it isn't valuable. Syndicated, or prebuilt content can be equally worthless if it isn't valuable. However, syndicated content that is valuable and covers how you stand out from your competition will outperform custom content that doesn't show that value.
It is helpful to understand that Google shows which content they believe is the best answer to a searcher's question. Since your content is the primary source of lead generation for your website and your business, following Google's best practices provides the best way to gain Google's favor, and page one positioning.
Is Your MSP Marketing Embracing Google's "People First" Goals?
Your website is the primary driving force for generating leads, providing your sales team the opportunity to convert them into customers. However, having a website isn't a guarantee you'll be able to attract an audience, especially if you need to follow Google's best practices. This is where your content comes into play, most notably the level of quality your content provides.
When considering whether or not your content falls under Google's people-first goals, the simplest way to do so is by asking yourself if your content answers the question it purports to. Put yourself in the shoes of a person searching for a solution. Persona creation is well-suited for this, so would you read the content? Did the person who wrote it know what they were talking about? Moreover, is the website itself a good resource for information? Is the advice provided informative, reliable, and of value?
Understanding what Google expects makes it easier to adhere to best practices for MSP content marketing. The helpful content update allows MSPs of any size to compete against larger enterprise-sized organizations; organizations that have the resources to game Google's algorithm. However, with Google's people-first guidelines, they now have to produce content the same as every other MSP if they want to maintain their page position; and now, so can you.
We often mention not hiding the secret sauce, which means instead of giving searchers half an answer to their questions or using your blog as an infomercial, you give them the means to address their pain points. The best way to create content that ranks is part of the name of the update, "helpful content". This means making content sincerely designed to provide searchers with answers to their questions will be rewarded with a higher page rank.
If you need help creating Google-friendly content, following the Expertise, Authority, and Trust (E-A-T) standard is the best way to do so. Here are some things to consider when creating your MSP-themed content:
The expertise of the content creator.
The authoritativeness of the content creator, the content, and the website.
The trustworthiness of the content creator, the content, and the website.
Some ways to achieve E-A-T is by having reviews, case studies and white papers, backlinks, especially .edu and .gov, and actual MSP-themed content which provides valuable information to visitors to the website.
Create MSP-Focused Content To Market Your MSP
As an MSP ourselves, a unique benefit of partnering with us is that we provide MSPs with the type of informative MSP-focused content designed to gain the attention of potential leads. We can also offer ready-to-go
MSP websites
populated with MSP content, saving you considerable time and money. Call 888-546-4384 today to learn more about our turnkey MSP marketing solutions.