JoomConnect Blog
JoomConnect is the Marketing Agency for MSPs. We strive to help IT companies get more leads and grow. We rock at web design, content marketing, campaigns, SEO, marketing automation, and full marketing fulfillment.
How Your MSP Can Acquire .edu Backlinks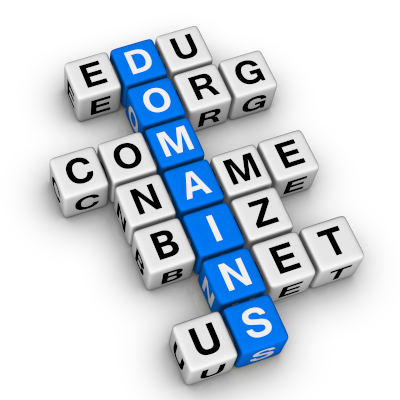 Long gone are the days when you could receive a backlink just by asking. Google values high-quality backlinks, and a "dot edu" is one of the most valuable backlinks you can have linking back to your website. Here are some tips to help you acquire these highly-sought-after lead generators.
What are Backlinks?
A backlink is created when one website links to another. Also known as inbound or incoming links, backlinks are essential for SEO for several reasons. Most importantly, because it can transfer some of the authority or value of one site to another.
Google views backlinks as votes of confidence, and the more high-quality backlinks you have, the more trust Google has in your ability to solve your searchers' problems. This is critically important for an MSP who offers technology solutions to an audience that may not be happy with their technology when searching for answers.
Why are .edu Backlinks Important?
Google and search engines, in general, value authority and .edu domains, based on the nature of their industry, lend themselves to being authoritative sources. These .edu sites usually have other trusted and high-authoritative sites linking to them in addition to having decades of being on the web under their belt. This is why .edu and .gov domains are some of the most critical backlinks you can have.
When these .edu sites link to your site, some of their authority is transferred to your site. In Google's eyes, the .edu website is, for lack of a better term, "vouching" for your MSP, or they wouldn't have linked to your website. A high-quality backlink tells Google and potential searchers that your business is worth paying attention to and that you can be trusted to help their business. This confidence in your expertise can be reflected in how Google ranks your website. Additionally, your SEO plan can also help your MSP rank better.
How Your MSP Can Acquire .edu Backlinks
In the early days of the internet, you could receive backlinks just for asking. Unfortunately, those days are over, and no one will hand out backlinks. To acquire a backlink from a high-quality site, you need to display your value and offer something that demonstrates it. Here are some tactics you can use to show the value your MSP can bring to another organization.
Keep It Local: When considering your backlink strategies, always remember that Google treats most queries (search requests) as if they were local. It benefits your MSP marketing plan to reach out to local institutions of higher learning first before attempting to contact institutions outside your radius. Honestly, even if you decide against investing the time in acquiring backlinks, it's essential to have your MSP turn up in a local search.
Offer a Scholarship: As a technology-based organization, it shouldn't be too difficult to find any number of groups well-suited to receive a technology-based scholarship. It doesn't have to be a $10,000 scholarship to make a difference. The reality is for many students; any amount of additional funds can help. Colleges and universities are open to accepting scholarships because they can help tip the balance between a student struggling financially and having a more positive experience. Go the extra step and create a dedicated landing page that explains what the scholarship is about. Then submit that to local colleges and ask if they would be willing to link to you on their scholarships page.
Offer Internships or Employment: Real-world "on-the-job" training can be invaluable to a student, especially when it comes to gaining and showing experience. It also helps the college placement department because it gives students some work experience to show potential employers. Reach out to the career center and take the opportunity to have them link your job/internship openings to their employment page.
Offer Managed IT Services For Schools and Educators: Schools and colleges usually have in-house IT departments, but that doesn't mean you can't assist or supplement them. Put together a service offering for educators and market it on your website. If you start working with local schools, you may discover opportunities to work together in ways that will both benefit the school and your MSP. Maybe volunteer to provide cybersecurity resources for parents, provided that the school will promote it and link back to you.
Finally, don't focus only on colleges and universities; while only higher learning institutions can have the .edu domain, there is value to be had by connecting with your local schools. The majority of your leads will be from local businesses. The more high-quality backlinks and connections to well-regarded local organizations you have, the better your placement will be in the search results.
One more tip:
Don't Buy Backlinks!
While acquiring .edu backlinks requires a little legwork, the benefits are real and long-lasting. When you purchase backlinks from a company, chances are the majority of the backlinks will not be of value, and the websites they point from may be inactive. Remember when we noted that backlinks are recommendations that transfer the value of the referring link to your site?
Unfortunately, the opposite can be true with a low-quality site. When a low-quality site links to your site, they can drain some of your authority, and if enough low-value sites link to you, you may see a drop in rank, as Google begins to question whether or not you're as trusted as you appear to be.
Remember to Feed Your MSP Website
When determining the effect a high-quality backlink can have on your site's ranking in the search results, consider E-A-T. E-A-T is an acronym explaining what Google looks for as part of their ranking process. E (Expert), A (Authoritative), and T (Trustworthy) are the traits Google measures when determining your value as a website.
Websites with high E-A-T ratios tend to rank higher, and it benefits your MSP website by showing yourself and/or your business as an expert in your area of expertise. The best method to achieve this is by having high-quality websites say you are by linking to your site.
Make Your Presence Known: Market Your MSP
The ability to use your website to market your MSP relies on several tactics, acquiring high-quality backlinks is just one of them. Additional methods to market your MSP include lead generation, content marketing, search engine optimization, and more. Call 888-546-4384 today to find out how we can help your MSP get noticed.
Comments
No comments made yet. Be the first to submit a comment