JoomConnect Blog
JoomConnect is the Marketing Agency for MSPs. We strive to help IT companies get more leads and grow. We rock at web design, content marketing, campaigns, SEO, marketing automation, and full marketing fulfillment.
How to Measure Online Success For Your MSP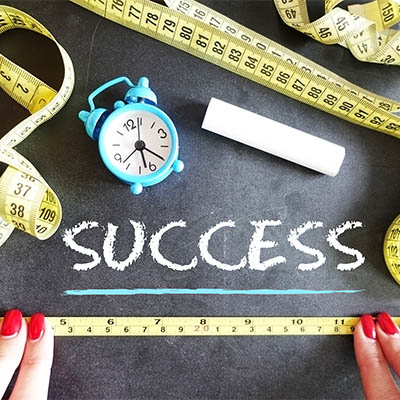 When determining whether their online marketing is successful, most MSPs only focus on their page position for some golden keyword like "Managed IT" or "Computer Support." While page positioning is a valid consideration, it shouldn't be the only or even primary method of measuring your online success. Here's why.
How Do MSPs Measure Success?
A frequent reprise from many MSPs is, "how do we know our marketing, SEO, or blogs are working"? This is, of course, a valid question.
Understandably, what often happens is that an MSP will do a search on Google for "IT Support" or a similar generic term, and if their business doesn't turn up in the number one position, they feel that their SEO has failed. This belief is wrong on a few levels because despite how intuitive it seems to focus on page positioning, how you measure success depends on what, why, and how you're measuring.
Of course, having your MSP on page one of a search result is a valuable measurement. It is a good sign that Google recognizes the value of the services you offer as an MSP. It is also well-known that the higher your business is on a search result, the better chances you have to catch a potential lead's attention. However, a page one ranking is the beginning of the process, not the end. For that measurement to be transferable to lead generation for your MSP, some additional steps need to happen.
The search results promote a potential lead to click on the link and visit your website.
Once on your website/page, the lead needs to find the content or service of value.
The lead needs to complete a form or make a call.
It is the final step your business should measure above all else. Are you getting leads, also called conversions, from your website? In other words, you could very well turn up on page one for "Managed IT", but if no one finds your content compelling enough to ask for more information, your placement amounts to all show, but no substance.
First of All, Seeing a Page One Ranking Isn't as Amazing as it Used to Be
Try this experiment out. Do a Google search for "Chinese takeout." Then ask a friend from the next town over to do the same search. You'll almost certainly get different results.
This doesn't just apply to restaurants and brick-and-mortar establishments. Google will customize search results for everybody. Most people are logged into Google when they are doing searches, and that means Google has a ton of data on them and their preferences. Your physical location, the device you are on, and your web browsing habits all contribute to getting unique results. If you do a search and find yourself ranking in the first position, that doesn't mean others do.
Okay, but we all knew that, right? Here's something that most might not know. 96.54 percent of all search queries in the US have fewer than 50 searches per month.
What does that even mean?
That big-ticket, high-demand keyword or phrase that you think you need to rank for in order to be successful on Google probably isn't netting you as much traffic as you think. Let me explain this with an example.
Let's say you sell t-shirts online. Your inventory consists of thousands of t-shirts with different sayings and graphics geared towards all kinds of different people. Of course, when you do a Google search for t-shirts, you see the big brands like Kohls, JCPenny, Teepublic, etc. Ranking among them is going to be an incredibly difficult mountain to climb. Fortunately, you've got a secret weapon at your disposal: the long-tail keyword search. Long-tail keyword searches are what most users tend to do. There are statistically fewer people searching for "t-shirts" than there are people searching for "something something t-shirts." That "something something" part is for you to fill in—that's your differentiator. If you have shirts with pictures of Lhasa Apsos on them that say "Lhasa Apsos for Life," you might have an easier time drawing in the traffic you want for your particular products. You just need to make sure you have a product that people want, and enough content about it to sell it. Sure, you might not see a million users searching for "lhasa apso t-shirts" but when someone does search for it, they have a much better chance of finding you and converting than being concerned with generic t-shirt searches. That user knows what they want, and you definitely have what they want.
SEO is a nuanced science, not a boxing match.
For MSPs, it's about differentiating from your competition. If your local competition is known for being expensive or known for having unbalanced contracts, that's what you need to be talking about. Show how you are different to capture search results around people who are frustrated with your competitors or having a hard time finding exactly what they need.
Why Your MSP Should Measure More Than Page Position
While seeing your MSP on Google's first page is a rewarding experience, to create a marketing plan that can generate leads, you need to understand the underlying metrics that drive conversions. Measuring your analytics can assist in this process.
Your analytics can show you how many people read your blog and which blogs they read. It can tell how long they stay on your site (bounce rate) and which pages they visit. Most importantly, your analytics measure what type of traffic your website receives. These are all valuable metrics to measure as they indicate your website's health and can help develop the type of marketing campaigns your MSP needs to convert. For example:
If your MSP website is seeing an increase in organic traffic, this indicates that people are finding your website because your content is providing answers to the questions they are asking. This metric can have a strong influence on your page rank because the more people find your content of value, the more likely Google will notice the traffic going to your site and increase your page rank. Moreover, if you establish yourself as an authority of a particular topic, Google may even make your response a featured snippet.
On the other hand, direct traffic tells us that you have strong brand awareness as people are typing your MSP's name or website directly into the search box. These searchers have a better idea of what they are looking for and are confident that you have the answers.
Referral traffic is generated by people who click on a link to another website and are sent to your website, for example, a post on Facebook with a link to your website. This is one reason why not investing in social media is a mistake.
As you can see, by measuring how people find your website, and what they do once they get there, you are better able to create the type of content and marketing for your MSP that converts.
If You Don't Measure, You Can't Know
One fundamental marketing concept is the need for measurement and benchmarking. The reasoning is simple: how can you know if your MSP marketing campaign is successful unless you have a method to measure success? Additionally, how can you measure success unless you have a benchmark to gauge it against? Measurement and benchmarks are essential to overcoming marketing campaign shortcomings.
How are you currently measuring success? If you're like most MSPs, it's based on the number of times your phone rings. However, in today's online business environment, chances are a good percentage of leads aren't calling you... they're visiting your website. If you don't have a plan in place to capture the data the forms on your website are generating, there is no doubt you're missing leads and ultimately leaving money on the table.
When it comes to marketing your MSP, it is essential to realize that doing so requires multiple tactics to get your business in front of an audience (also known as the rule of seven). When you measure how many people navigate around your website and how they got there, you're able to better understand what contributed to the position your business ranks at as a Google search result.
Don't Leave The Success Of Your MSP To Chance
While page rank may seem ethereal (primarily due to Google not sharing exactly what the process is), there are many proven methods available to your MSP when developing strategies to increase your online presence. Ranging from SEO (Search Engine Optimization), content creation, and social media, these marketing techniques can have a profound effect on your business' ability to break through the competition and be heard.
When you entrust your MSP marketing with us, you gain a proven partner who is experienced with what makes an MSP unique and is familiar with the challenges our industry faces. As an MSP ourselves, we have the ability to translate your services and yes, jargon, into a language non-tech savvy businesses can understand.
Call 888-546-4384 today to learn more about our services and develop a plan to generate the leads you need to grow your business, and stop hoping someone will find your website or call you.
Comments
No comments made yet. Be the first to submit a comment