JoomConnect Blog
JoomConnect is the Marketing Agency for MSPs. We strive to help IT companies get more leads and grow. We rock at web design, content marketing, campaigns, SEO, marketing automation, and full marketing fulfillment.
Bridging the Communication Gap: Techie and End User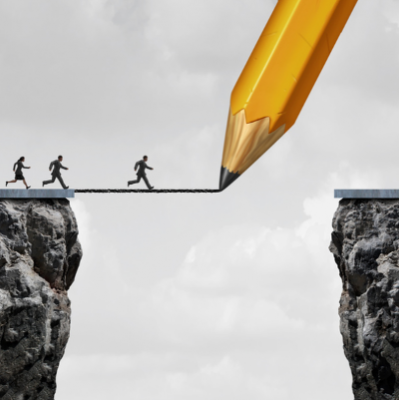 When you look at the nature of managed IT services from a sales and marketing perspective, you'll learn that you're never really done with the sales cycle. Even after signing an agreement, you'll be looking to have them renew contracts, subscribe to additional services, and provide referrals and testimonials. This means that communication established by your sales team and during onboarding is sustained by all of your team throughout the course of your relationship. Here are a few concepts that your whole staff should keep in mind when communicating with customers.
Avoid Jargon
Technology jargon has created a giant schism between the IT guy and the end user. In fact, it's one that end users have almost come to expect when talking to someone they consider to be a technologically savvy individual. As a provider of managed IT services, it's important for your staff to keep in mind just how intimidatingly complicated technology terms can be.
Tech: Your network's issues were the result of a DDoS attack.
Client: What is a DDoS attack?
Tech: It's a distributed denial of service.
Think about the above example. In this case, computer jargon is an abbreviation for more computer jargon. Often, a computer savvy technician comes across as condescending and arrogant because they're using terms that are second nature to them. It's hard for them to imagine a world where they aren't familiar with LAN Cables, DNS, or file redirection sequences. The trick is overcoming jargon to build a relationship with clients.
Leave an Impression
A doctor is judged by his or her ability to relay information to patients and their families. A friendly doctor that makes their patient feel confident and is able to explain medical issues in layman's terms is said to have a good 'bedside manner'. When it comes to IT, superior communicators have developed a kind of 'server-side manner' that relays service value, while instilling confidence in the technician's abilities to perform those services.
Regardless of the reason, an onsite visit by one of your technicians is a golden opportunity to leave a lasting, positive impression. Unlike remote management and helpdesk support, techs have the opportunity to physically demonstrate the value of your service. Once the work has been completed, it's a good idea for the tech to take a few minutes and recap what the result of the visit was. Consider leaving behind a business card or tech feedback card to serve as an additional reminder of your service's value.
Plant the Seeds
Some might consider encouraging techs to broach the subject of future sales. For example, a tech might say something like:
"I noticed that you are still running Windows XP on your workstation in the accounting office. It would be a good idea to upgrade your OS, as soon as possible. Microsoft no longer offers patches or updates and XP has several known vulnerabilities. Basically, you're putting your data at risk because XP has holes in its security."
The seed has been planted for the sale.
While not every tech is cut-out to be a salesman, there is still a certain amount of customer service that needs to be part of every service call, whether remote or on-site. One way to help introverted techs is by ensuring that they have access to marketing collateral like brochures or an MSP playbook. These can be left with the client or emailed to your prospect.
These ideas are just a few ways to help boost transparency and communication between your team and your clients - even after an agreement has been inked. Keeping in touch encourages loyalty and makes gold mining current clients easier. We offer several marketing solutions that will help you bridge the communication gap.
Comments
No comments made yet. Be the first to submit a comment