JoomConnect Blog
JoomConnect is the Marketing Agency for MSPs. We strive to help IT companies get more leads and grow. We rock at web design, content marketing, campaigns, SEO, marketing automation, and full marketing fulfillment.
How To Encourage Customer Retention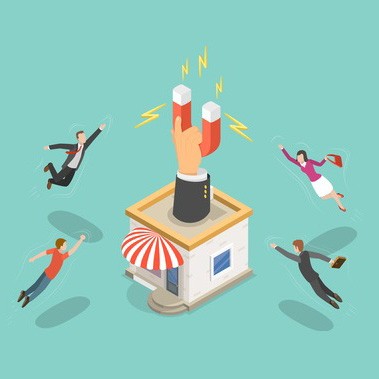 To grow as a business, you have to bring in new clients. And, while this is true, your focus shouldn't only be on building new relationships. You also need to dedicate resources to ensuring that your current customers continue to do business with you.
You've probably heard of customer loyalty programs in regards to B2C transactions. I'm sure you are personally subscribed to a few email lists from companies you frequent so you stay informed as to when they are having a sale. You may have a few 'punch cards' or loyalty cards that can be scanned or punched when you make a purchase at the business in question, with those 'scans' or 'punches' giving you points or making you one step closer to receiving a free item with a purchase you make down the line.
As a consumer, those little perks make you feel good. And, because of them, you may find yourself frequenting those stores more often than you do with other comparable stores that you don't have that loyalty card with.
You can foster this same sort of loyalty in the B2B space with your current clientele. And, you should be trying to.
The Value of Retaining Clients
To change a prospect into a paying customer, a lot of time, effort, and money is needed to convince them that choosing to do business with you would be better than turning to one of your competitors. This means investing in your digital presence, including your website, social media, your blog, and probably some work on your SEO. This means, when you have a lead, sending them both print and digital communication via letters, postcards, emails, and your newsletter (which may be print and/or digital). And, after all of these touches, they may still choose to take their business elsewhere.
In comparison, you are already receiving revenue from your current clientele; they are paying customers, after all. And, as long as you keep them happy with the services you provide, they will likely continue to do business with you. If you keep them happy enough, they may even choose to purchase more services from you.
Further, it's worth it to invest in client satisfaction because:
It's 5x's more expensive to acquire a new customer than it is to generate new business from an existing customer.
62% of B2B buyers purchased more after having a good customer service encounter.
Loyal customers are 5x's more likely to repurchase, 5x's more likely to forgive, 4x's more likely to refer, and 7x's more likely to try a new offering compared to a customer who is not loyal.
A 5% improvement in customer retention rates can result in somewhere between 25%-95% increase in profits.
If you don't keep your clients satisfied, you're likely to have high customer churn, which basically means that you will lose more customers. And, at the cost it is to your business to acquire new paying clients, you don't want all of your marketing efforts to be dedicated to this: you'll eventually run yourself out of business.
How To Encourage Customer Retention
To encourage your customers to keep doing business with you, you need to put in the extra effort to make them feel special. Here are a few strategies to get you started:
Have a solid onboarding program: Wowing a client during the onboarding process is a great way to showcase your dedication to their business' success. Provide them with various educational materials to make sure that they understand how to utilize your services to the fullest advantage and how to get in touch with you when needed. These could include how-to guides, video tutorials, and webinars - anything to make the transition process easier for them. You can even send them some sort of gift to thank them for their business.
Personalize your marketing materials: When creating content for your clientele, do your best to personalize it to (1) their industry, and (2) the individual, when applicable. For example, in your direct mail pieces and your email communications, use the individual's name. And, when creating blog content or any other marketing materials, create content that relates to pain points that the niches you serve deal with. This will not only help you retain your clientele, but can be beneficial in encouraging them to purchase additional services from you.
Solve issues efficiently: When a customer comes to you with a problem, it should be handled as swiftly, but diligently, as possible. In regards to large-scale issues that may take time to solve, keep the affected clients up-to-date on any status changes as things are getting fixed. No matter what, do your best to minimize the effect that this problem has on their business operations.
Reward your clients for being loyal: You can create your own loyalty program that gives loyal clients various perks. You could choose to give them a discount for their services they get from you after a certain number of years, offer discounts for clients who bundle multiple service offerings, or send monthly discounts for different services to your loyal clients. At minimum, you should at least create some sort of referral program that rewards the businesses that give you the referral once you sign on that referred client.
Surprise them, on occasion: It never hurts to surprise your client with a small gift to thank them for doing business with you. These sort of surprises can delight your customers, and show them that they are more than just a number to you.
Listen and care: Try to get to know your clients on a personal level. In all likelihood, you'll be communicating with a few key personnel in all business-related matters. Try to remember things about them that they tell you in casual conversation. For example, if a client says you will be unable to contact them for one week because they are vacationing to Europe with their family, ask them how their European vacation was the next time you speak, and what sort of sites that they saw. It may derail the conversation a bit, but it helps in building a relationship with your clients.
Conduct exit interviews: Obviously, you won't be able to retain every client that does business with you. When you receive a notice that a client would like to stop utilizing your services, find out why. If it happens due to something that was caused by your business or the services you provide (e.g., poor customer service, your services failing to meet expectations, too high of a price point, etc.), document that, and see what you can do to prevent other clients from leaving for that same reason.
Showcasing Your Satisfied Customers
You can encourage prospects to start doing business with you by showcasing examples of your satisfied clients that you have retained over the years. Contact us for help in collecting feedback and creating case studies to use in your marketing efforts.
Comments
No comments made yet. Be the first to submit a comment