JoomConnect Blog
JoomConnect is the Marketing Agency for MSPs. We strive to help IT companies get more leads and grow. We rock at web design, content marketing, campaigns, SEO, marketing automation, and full marketing fulfillment.
The Road to Success Involves Going The Extra Mile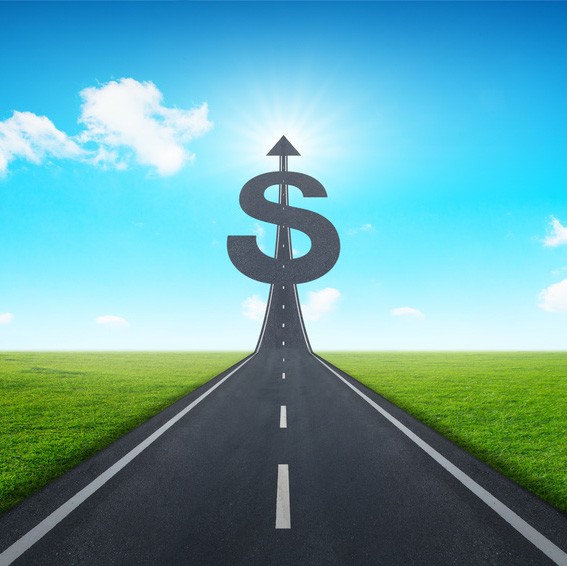 In the competitive atmosphere that surrounds the world of managed services, it can be hard to get ahead of your competition. Sometimes, it's not enough to just differentiate yourself through your marketing efforts. To get clients through the door, you have to "wow" them by going the extra mile.
The Role of Differentiation
Differentiation is the first step in setting yourself apart from the other managed service providers in your area. In doing so, you're highlighting the differences between you and your competitors, and letting prospects know why you would be the better choice because of it.
This is important to do, but it isn't all you should do.
Your competition is doing the same thing as you are: they're leveraging what makes them different from you, and showcasing why their business is better because of the way they do things. The thing is, you and that competition might serve the same niche. You might both send targeted, personalized marketing materials that highlight your company's expertise in handling the technology-related problems they deal with every day. You both have a dedicated team willing to put in the time and effort so that the client is satisfied with the services rendered.
In all likelihood, if both you and your competition is doing everything right in terms of marketing and showcasing your company, it's going to be a tough decision for your prospects. So, unless a prospect knows from experience which solution set is the best fit for their company, they may be making their choice based on which option is more affordable. You don't want to start a price war with your competitor: you'll both run each other out of business.
So, what can you do?
If you want to successfully convert those types of prospects into paying customers, you need to "wow" them.
Going Above and Beyond
To initially pique the interest in your company, you have to initially impress them with your online presence and physical marketing materials. This means having an informative website, blog, and social media channels. This means putting a lot more work into lead nurturing and getting more touches. This means marketing a lot, in many different ways.
Part of this is also contingent on your business having a quality sales team: buyers are anywhere between 57-90% through the 'buyer's journey' before they are ready and willing to speak to a sales rep. Once one of your sales reps is actually in contact with a business decision maker, those sales people need to 'seal the deal' with what they say without making promises they can't keep.
If they've officially contacted you requesting more information (compared to you being the only one trying to initiate a conversation), you know they're at least considering doing business with you. You now just need to convince them it's worth signing on with you by showing them that you truly do care about their success, and are willing to get to know the intricacies of their particular business to make sure that they can.
And, once they are signed on as a paying client, don't forget about them. Go above and beyond to show that you care. You can:
Question them about their personal life, and remember the details they tell you. Ask them how things are going, referencing the details you learned previously.
Send them handwritten notes thanking them for their business.
Refer your contacts to their business.
Send them small gifts.
Provide them free, educational content that's relevant to their industry.
Remember important milestones in your business partnership: the day you started working with them, the birthday of the CEO or your point of contact. Send them cards celebrating those milestones.
Give them a small discount on occasion or something for free, just because.
In summation, you have to be willing to put in the extra effort to get to know your clients on a personal level, and be willing to show that you care before and during your business relationship with that client. It's a lot of work to do this, but your business will achieve greater success because of it.
The Road To Success
Your business is unique, but it's not always easy to showcase that through your marketing efforts. Let us get to know you better, and showcase that uniqueness. We can make sure that your online presence and your physical marketing materials can do that. Contact us today for help.