JoomConnect Blog
JoomConnect is the Marketing Agency for MSPs. We strive to help IT companies get more leads and grow. We rock at web design, content marketing, campaigns, SEO, marketing automation, and full marketing fulfillment.
CPT: Break Time Is Over! [Video]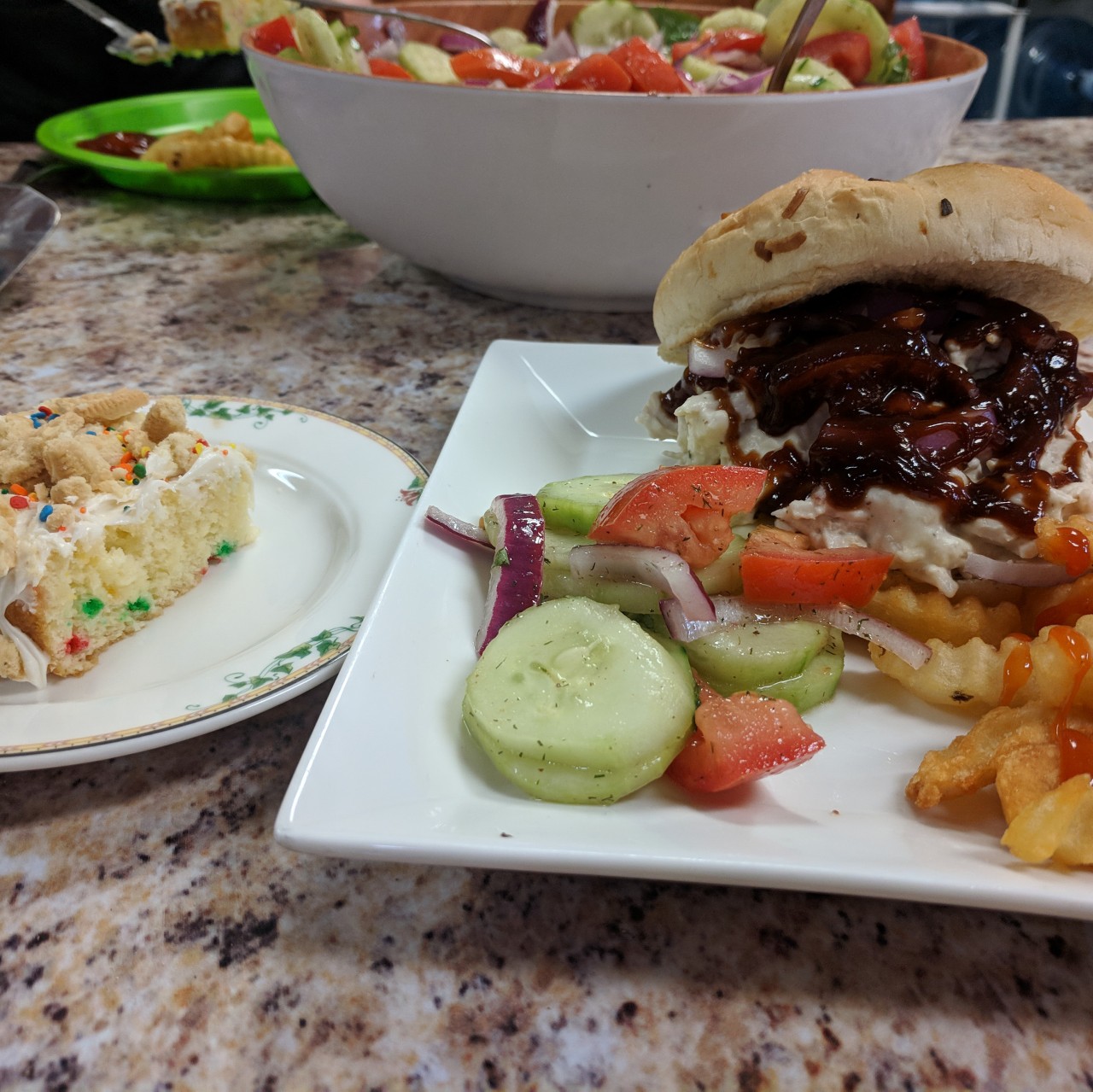 If you work at a desk all day, you have DEFINITELY thought about running away to the nearest beach and seeing how long it would take for those around you to notice. At JoomConnect we had a member do just that… sort of. Apparently, you don't have to go too far away from the office on Crock-Pot Thursday, especially when the menu features Crack Chicken Sandwiches.
Watch the video below to see how our writer (almost) got away with a vacation, and get the recipe that lured him back!
EASY CRACK CHICKEN RECIPE
Ingredients:
2 Pounds Chicken Breasts Boneless and Skinless
2 8 Ounce Blocks Cream Cheese, Cut into Cubes
2 1 Ounce Packets Dry Ranch Dressing Mix
8 Ounces Bacon Cooked and Crumbled
6 High Quality Rolls
6 Slices Extra Sharp Cheddar Cheese
1 Red Onion Thinly Sliced
Prepared Barbecue Sauce
Directions:
Pat the chicken breasts dry with paper towel. Place them in the crockpot. Top evenly with cream cheese cubes then spinkle the dry ranch evenly over the top. Cook on low for 6-8 hours or on high for 4 hours. Chicken is ready when it can easily be shredded with a fork.
When chicken is cooked, shred it. Add cooked bacon. Give the mixture a stir to evenly combine everything.
Spoon one portion of chicken mixture on half of a good quality rolls, top with cheese and set under the broiler just until cheese has melted.
Spread BBQ sauce on second half of the bun and top with a thin slice of red onion. Serve.
Recipe courtesy of: Gonna Want Seconds

Get the Cucumber Tomato Salad recipe, courtesy of The Blond Cook
Get the Rainbow Chip Dump Cake recipe, courtesy of The Betty Crocker