JoomConnect Blog
JoomConnect is the Marketing Agency for MSPs. We strive to help IT companies get more leads and grow. We rock at web design, content marketing, campaigns, SEO, marketing automation, and full marketing fulfillment.
Understanding Metrics Series (3 of 6) - Social Media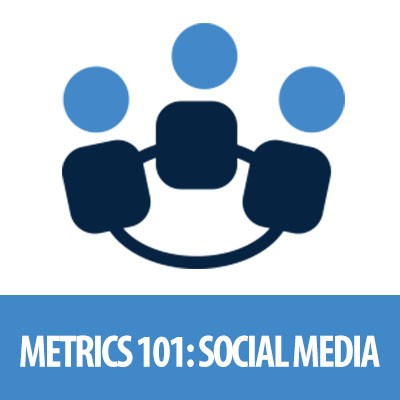 In part 3 of our 6-part blog series, we'll examine the top 5 metrics you should be looking at in regards to your social media marketing efforts, and give you suggestions of how to improve.
Social Media Metrics
(1) Volume: Volume is one of the easiest social media metrics to measure because it's more or less a simple counting metric. Volume can measure the total number of likes or follows your page has, how many people are talking about you, the number of unique visitors to your page, or the number of messages you've received. It's important to monitor any changes in volume over time so you can determine your reach.
How to improve your volume:
(2) Reach: Your reach indicates how many unique people view your posts. Reach should not be confused with 'likes'. Reach is a measurement of viewership; that is, how many people are 'seeing' your content. Likes are a measurement of engagement, that is whether or not people find the content they are receiving is of interest.
How to improve your reach:
(3) Engagement: Engagement encompasses all interaction and sharing of your messages. In terms of social media, this includes comments and replies, likes, shares, and posts about your company.
How to improve your engagement:
(4) Influence: Influence references to the ability your content has to direct or affect the choices or options of your followers. This measure is considered controversial because it can be difficult to measure your online social capital. To get an influence score, you have to turn to tools like Brandwatch (formally known as PeerIndex) or Kred.
How to improve your influence:
(5) Share of Voice: Your share of voice pins you against your competitors, and is measured by the percentage of the overall industry conversation in your service area that is focused on you. This includes direct mentions that tag you and indirect mentions where just your company name is mentioned.
How to improve your share of voice:
Understanding Metrics
Check back for the next installment of this blog series, covering eNewsletter metrics, and reach out to us of assistance monitoring the effectiveness of your social media.