JoomConnect Blog
JoomConnect is the Marketing Agency for MSPs. We strive to help IT companies get more leads and grow. We rock at web design, content marketing, campaigns, SEO, marketing automation, and full marketing fulfillment.
How to Best Nurture Your Leads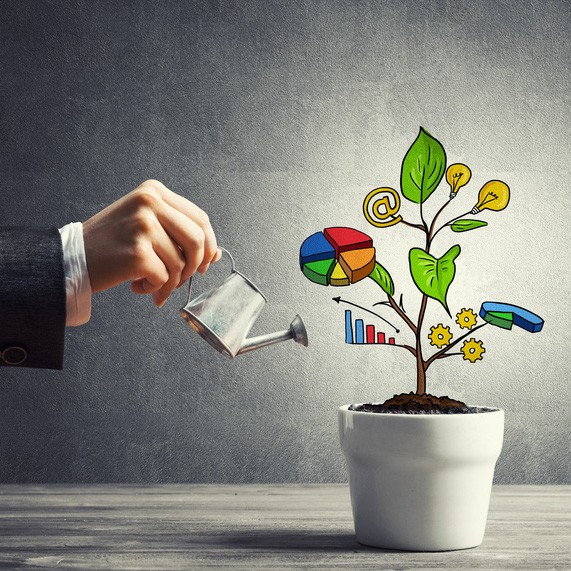 Lead nurturing is the process of building relationships and engaging with buyers at each stage of the buying process. Leads often do not move through your sales funnel without any help; you have to give them a little push to eventually (hopefully) turn these leads into paying customers. You do this by nurturing them through your marketing communications.
Why Having A Lead Nurturing Strategy Is Important
Creating a lead nurturing strategy ensures that you don't lose out on a potential customer when that customer isn't ready to immediately make a purchase. By continuously reaching out to that lead through marketing touches, you help better ensure that you are top of mind when they are ready by familiarizing the lead with your brand. Through building a relationship by educating that lead on your company's expertise and service offerings, you can better move that lead through your sales funnel and transform them into paying customers.
Despite the importance, only 36% of marketers actively nurture their leads. Part of this is because it's a lot of work - you have to map out the stages in the buying process, create promotional content in multiple areas to be shared when leads reach those stages, develop a way to identify where the leads are in the sales funnel so that you can share with them the right content, and create a plan to convert those leads into paying customers once they are ready to buy. You also have to keep continuously touching them through your marketing communications, which can grow to be expensive.
But, if you do this right, it's definitely worth it:
Up to 50% of leads will not purchase when first engaging with a company, but 75% of those leads will be ready to buy within 18 months
Leads that are nurtured make 47% larger purchases than those who aren't
Companies that excel at lead nurturing generate 50% more sales-ready leads at a 33% lower cost
What to Incorporate into Your Lead Nurturing Strategy
To achieve success with your lead nurturing strategy, consider doing the following:
Segment (and maintain) your lists: Your leads are likely at different stages in your sales funnel. Once you define what those stages are, create (at least) one list for each stage. This ensures that the communications that you send out are relevant to where that lead is in their purchase decision. Make sure you maintain your lists so that once they move on to the next stage, they are moved into that list instead.
Personalize your content: Doing this helps you build better relationships with your leads; they don't want to feel like just another number in your system.
Nurture actively, rather than passively: By this, we mean you should be sending frequent communications on a consistent basis. You don't want to leave your leads in the dark at any point because they may turn toward your competition.
Mix it up: Utilize as many different marketing methods as you are able to. This includes digital marketing such as blog content, social media, pay-per-click campaigns, online deliverables, and email. You should also incorporate print marketing via direct mail when you obtain a mailing address.
Automate...to a point: You can automate certain parts of your nurturing strategy if you have the right tools. Doing so will save you both time and resources. But, you shouldn't automate everything; this can depersonalize the process.
Retarget when necessary: Consider running some retargeting campaigns so that those who access your website are reminded that you exist.
If you need further help developing a lead nurturing strategy, we're here for you. Contact us today to see what we can do.