JoomConnect Blog
JoomConnect is the Marketing Agency for MSPs. We strive to help IT companies get more leads and grow. We rock at web design, content marketing, campaigns, SEO, marketing automation, and full marketing fulfillment.
Keeping it Simple: Social Media Advertising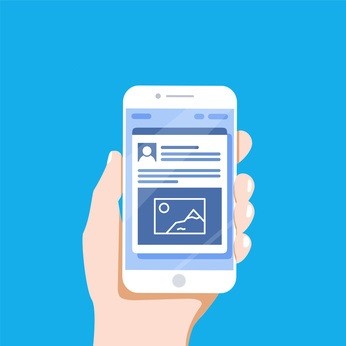 In the age of web 2.0, marketing has evolved from customers being told what to buy, to one in which business and customers have a conversation about which product is best suited for their needs. More often than not, this conversation occurs on social media.
So for example, let's say you have a new service you wish to promote and are using social media to tell your customers about it. For this primer, we will refer to Facebook, but the same concepts apply to all types of social media marketing.
Yes, Facebook.
Despite some recent hard knocks, Facebook is still the preferred social media platform for a majority of users. People usually use Facebook during their break for quick updates; this means you need to hit them with your best shot while you have their limited attention. Effective engagement means your content needs to be designed to be quickly digested and acted upon. A photo and a short bit of text with a call to action should be all you need to encourage your audience to click through to your landing page.
Here are some suggestions to make the most of the social media's limited space and the short attention span of your audience.
A compelling headline.
Your headline should be exciting, tell what service you're providing, and how you can help your audience reach their goals. Your headline should be unique to the campaign you're running. So a caption for a contest will be different than one which offers to provide a solution. No matter which type of campaign you're running, give them a reason to click through.
Add an image.
Humans are by nature visual creatures, so if you're able, try to include a picture in your post. However, if you do, it must be relatable to the ad and of the highest quality you have available. The only thing worse than just dropping in a random piece of clip art is using one that's blurry, pixelated or lifted from a Google search.
Offer a deliverable.
It's ok to give away a little secret sauce. A deliverable can be anything of value: A whitepaper, a coffee mug, discount code, anything at all, but it must be of perceived value. Further, it should be relatable to your ad and something that is unique to your business. A deliverable gives them a reason to click on your link and gives them a taste of what your company has to offer.
A strong call-to-action.
Your call of action should be well developed and provide the user a reason to complete an action. While Buy Now is a classic, Buy Now To Learn The Secret Sauce, is a bit more substantial and tells the audience what they're getting and why they should click on the link.
Less is more.
Keeping the text to a minimum encourages your audience to travel to your landing page to get more information, learn about your company and how you can help them. While it's ok to give a taste of the secret sauce, you don't have to let them into the kitchen. In this case, the price of admission is traveling to your website and filling out a form.
KISS
Keep it super simple...your form should be as simple as possible. All you need is their name and email address. You already know what their pain points are, because they responded to your ad. Moreover, because they contacted you, you know they are interested in finding a solution. So make it easy for them to reach out to you, without having to tell their life story.
Following these simple steps will allow you to better utilize social media as part of your overall marketing strategy. Social media marketing performs a function critical to keeping your business competitive; it drives traffic to your site. The more traffic you have, the more opportunities you have to convert visitors into sales. As traffic is the lifeblood of your website and ultimately your business' survival, it is vital you use every tool available to you. Currently social media offers the highest ROI.
Want More Information on Using Social Media to Attract More Traffic?
We have a variety of social media tools to help you achieve your goals.
The Ultimate Social Media Rig can help establish your brand as THE IT authority in your area.
Are your graphics tired and forgettable? Take advantage of our Social Media Graphics Refresh to give your social media a modern, customized and branded look.
Don't have the time to generate the content for your social media? The Social Media as a Service solution is for you. With daily postings, this service can help build brand awareness and give your audience the information they are looking for.