JoomConnect Blog
JoomConnect is the Marketing Agency for MSPs. We strive to help IT companies get more leads and grow. We rock at web design, content marketing, campaigns, SEO, marketing automation, and full marketing fulfillment.
Facebook 101 - Videos [Social Media 101]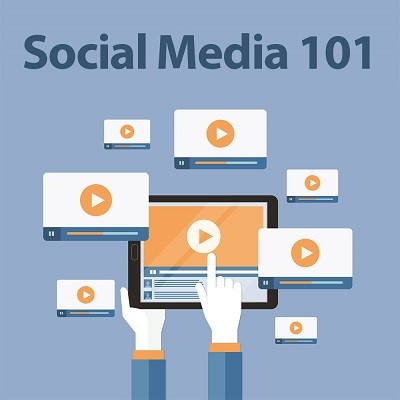 Video marketing has become a power in its own in the marketing world, to a point that companies are specifically adding money to their marketing budget just for those videos.
Here are a few statistics to show you why so many marketers are choosing video marketing:
87% of consumers say they'd like to see more video from brands in 2019
72% of people would rather use video than text to learn about a product or service
Viewers are 95% more likely to remember a call-to-action after watching a video, compared to 10% when reading it in text format
You need to start incorporating videos into your marketing in order to remain competitive: from early 2017 to now, the amount of businesses that are using videos as marketing tools has risen from 63% to 87%, and 99% of marketers already using video will continue in the year ahead, with 88% planning to increase spending.
Hopefully you've already started to take advantage of the power of videos. If so, you've probably uploaded them to your YouTube channel. Maybe you've even embedded some of them on pages of your website. One additional step you can take to make your video marketing even better is to upload your videos to your MSP's Facebook page.
Why Upload Videos to Facebook, Too?
You may ask yourself, "Why do I need to upload videos on Facebook when I have a link I can share from my YouTube account?"
Well, that's simple: Facebook prioritizes videos, and puts its own native videos at the top. When you upload a video to Facebook, it will automatically play as viewers scroll (unless another setting has been put into place), whereas Youtube videos need to be clicked on. In addition, native Facebook videos will play in the Facebook interface, and Youtube videos need to load an external mobile web page. Ultimately this results in Facebook having a faster, cleaner and simpler experience for the prospects who encounter your native Facebook video. When your audience has a great experience, they are more likely to "like" your page, which provides you additional opportunities to reach out to them. For more information about using "likes' as a marketing strategy, visit our Facebook Like Campaign page
What's nice about uploading a video to your MSP's page versus your own account is that you can turn on a 'Videos' tab on your Facebook page in your settings. Once this is done, you can create playlists, feature your favorite videos, and showcase all of your videos in one place.
How To Add Video to Your MSP's Facebook Page
Follow the directions below to upload a video to your MSP's Facebook page.
Log in to Facebook, then go to your Business Page
In the spot where you'd write a post for your page, click on "Photo/Video", then select "Upload Photos/Video" from the choices
Choose the video file you want to upload.
Give your video a title. A descriptive video title makes it more searchable.
Write a description for your video. This will appear with your video in your post.
Choose a thumbnail. Select an auto-generated image, add a custom image, or choose a video frame.
(optional) Add subtitles and captions (CC)
Note that currently, only files less than 10GB and shorter than 240 minutes long are supported. Facebook recommends videos in MP4 format and stereo AAC audio compression with 128kbps or more.
Once your video is ready, you will get a notification saying that it is posted. When you get this notification don't just dismiss it; go to your video and watch it all the way through to make sure that it is the correct video that you want posted, and make sure that the closed captions are correct if you added them to your video. Having the closed captions is important to get a larger viewing audience.
Best Practices for Videos on Your Facebook Business Page
Keep the following in mind regarding your Facebook video marketing:
Know Your Audience - What is your audience interested in? Create and post videos related to that.
Keep it Short - Shorter videos perform better on Facebook than longer videos.
Brand Your Videos - Include your logo and company colors where applicable in your videos.
Add Links with Calls-to-Action - Pair your video with the right call-to-action and link to encourage people to act.
Optimize Your Title and Description - Doing this will make it easier for people to find your video.
Keep Mobile Users in Mind - Many people will be viewing your video from a mobile device, so make sure your video is designed in a way that doesn't hinder their viewing experience.
Use Captions - Closed captions allow the hearing impaired to enjoy your videos, in addition to people who are watching from a location in which they cannot play sound. You can use Facebook's auto-generated ones and modify them as needed to save yourself time.
Videos are one of the fastest growing marketing strategies, and it doesn't look like the utilization of this strategy will be slowing down any time soon. If you need any help with your own video marketing, please reach out to us for assistance.