JoomConnect Blog
JoomConnect is the Marketing Agency for MSPs. We strive to help IT companies get more leads and grow. We rock at web design, content marketing, campaigns, SEO, marketing automation, and full marketing fulfillment.
YouTube 101 - Closed Captions [Social Media 101]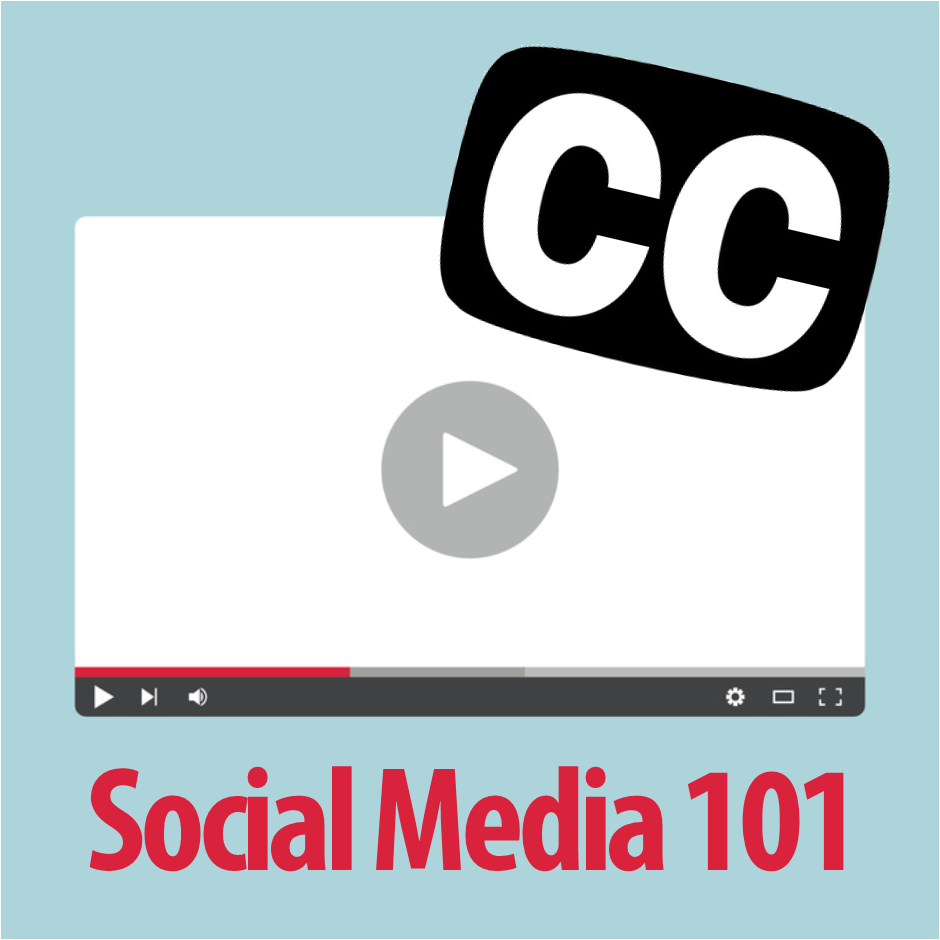 Did you know that YouTube is the 2nd most visited website in the world? Almost 5 billion videos are viewed every day on YouTube, and that is not just the United States!
This should get you thinking about broadening your marketing. There are tons of ways to get your company's name out to prospects that may not have even been looking for your services or products, but your YouTube video got them thinking that maybe you can help them.
Why Is It Important to Have Videos in Your Marketing?
Videos can help build trust, and in doing that, get you long-term customers. It's not always about how good the video looks (although it can greatly help) but the interesting and useful information being provided. Videos also attract the mobile users as well due to people watching videos on the go.
Video marketing can help explain a product that otherwise would be difficult to explain without visual aides, and with the convenience of it being mobile makes it widely accessible to everyone. In addition, the views that you get from people watching your videos helps improve your ranking with Google.
After you upload your videos to YouTube, there is an additional step that we highly suggest you take: reviewing and fixing up your Closed Captions.
What Are Closed Captions, and Why Should You Care About Them?
Closed captions are the transcript of what is said in your video. Not only are they useful for those who are hearing impaired, but closed captioning is well liked and widely used across many audiences. Utilizing this will also help you to reach audiences that speak other languages, or those who may be watching from a location in which they cannot play sound.
Having transcripts for your YouTube videos improves how frequently you rank with Google. As we said before, this is possible because YouTube is the 2nd largest search engine in the world. It is of high importance that you have the most accurate and highest quality captions to help yours stand out from the rest, especially due to the fact there is such a high volume of videos out there. Having a transcript can help you communicate more clearly with your audience.
Fortunately for you, YouTube has its own auto-captioning! However, it can have a 50 to 80 percent inaccuracy level. Having a high inaccuracy level can lead to your messaging coming across incorrect or even not at all if dialogue is left out, which can happen if the video is on mute or a hearing impaired person is watching.
We Suggest Going through and Checking Your Captions for Accuracy.
Subtitles/closed captioning on a video can be turned on by doing the following: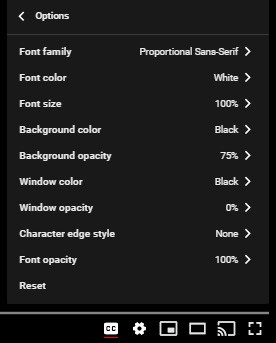 Locate the video you want to watch
At the bottom of the bar look for "Closed Captioning" icon "CC" and click on it
If the video supports subtitles, you will see a message that appears that tells you to click on the gear icon to adjust settings if needed
Select the Subtitles/CC option, then select "options" next to that to see additional changes that can be made, showcased in the image on the right
What If You Need to Edit Your Captions?
Like we've already mentioned, YouTube's auto-captioning system isn't entirely accurate, but it is pretty easy to edit your transcripts; it just takes a little bit of time. Here are the steps to follow to make adjustments to your text:
Login to your account, then go to Video Manager by clicking on your account in the top right side
Click on Creator Studio
Click on Video Manager
Next to the video you want to add captions/subtitles to, click the drop down menu next to the edit button
Select Subtitles/CC
Click the add new subtitles/CC button
Choose how you would like to edit your subtitles or closed captioning in your video
Marketing starts at your website, but that's not where it ends. Marketing hits all sorts of media and you want it to show your company in its best light. Contact us for help with making your company's videos, or with using YouTube as your video marketing hub.