JoomConnect Blog
JoomConnect is the Marketing Agency for MSPs. We strive to help IT companies get more leads and grow. We rock at web design, content marketing, campaigns, SEO, marketing automation, and full marketing fulfillment.
Write More Effective Calls-to-Action Using These Tips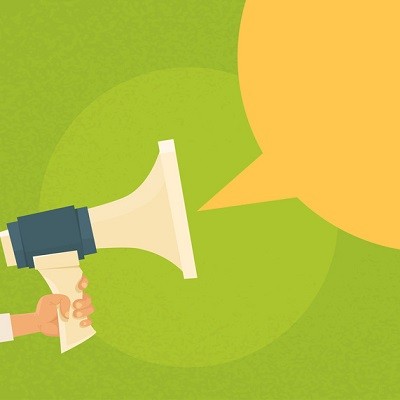 Calls-to-action (CTAs) are an important part of marketing. The right call-to-action will drive your target audience to act, while the wrong one will lead to your message being ignored.
An important thing that you need to be doing is mixing things up every now and then. Are you using a "Read More" call-to-action when pushing all of your blog/newsletter articles? Do you use a simple "Sign Up" for all of your live events?
What you eventually might see happen if you're doing this is that your audience will stop doing what you're trying to get them to do. It's the same incentive every time to do X, why would they continue do to X if they're not getting any additional value?
Instead of turning in the towel and giving up trying to promote your IT service offerings, try mixing things up a bit and educating yourself on general best practices when it comes to calls-to-action.
Some Call-to-Action Ideas for MSP Marketers to Use
There are a LOT of calls-to-action that you can use to make your MSP marketing more effective. To make things easier, we categorized a bunch of them for you. Note that some of the ideas we give you could fall into more than one category; we placed them where we thought would make it easier for you.
Knowledge-Based Calls-to-Action
Learn More!
Get More Info!
Read More About ____
Learn How!
Find Out More!
Read This [URL]
Continue Reading About ____
Discover How To ____
Visit Our Website!
Click Here To ____
See More Here: ____
Registration or Event-Based Calls-to-Action
Join Us!
Sign Up!
Subscribe
Register Now!
Sign Up Today!
Register to Attend!
Reserve Your Spot!
Register to Receive ____
Visit [URL] To Learn More!
Get More Details
Trying, Downloading, or Ordering Something Calls-to-Action
Try For Free!
Claim ____ Now
Start Your Trial!
Download Now
Request Yours Today
Start Now
Get It Now!
Fill Out Our Form To ___
Order Now and Receive ____
Get Your ____
Order Now
Get Started
Contact-Based Calls-to-Action
Reach Out Today
Call Us Anytime
Send Us An Email
Sign Up For A Demo
Get a Quote
Talk To An Expert
Schedule an Appointment
Calls-to-Action with Deadlines (Firm or Implied)
Act Now!
Offer Ends On [Date] - Hurry!
Last Chance - Order Now!
Don't Miss Out!
Act Quickly!
Don't Forget To ____
Get ____ Off If You Order By [Date]
Order Now While Supplies Last
General Best Practices
Here are some general best practices that you need to keep in mind when writing calls-to-action for your marketing:
Keep Things Short - Calls-to-action should be straight and to the point; use your content itself to go into detail.
Convey Value - What do they get? Is it knowledge? Something free (or discounted) that they would find important or useful? Whatever it is, use your call-to-action to indicate it without sounding too sales-y.
Make Your CTA's Easy to Find - Unfortunately, you can't count on the recipients of your marketing materials to read everything you put in front of them. Make them more noticeable by using larger text or putting text on a colored button.
Try Indicating Some Urgency - Use FOMO (fear of missing out) to your advantage, but keep in mind that people will view your marketing materials at different times. If you're implementing a deadline, give your audience enough time to meet that deadline with multiple marketing materials going out at different times leading up to the deadline.
Test to See What Works Best - Use A/B testing to determine which calls-to-action seem to perform better than others.
If you need additional assistance, feel free to reach out to us at 888-546-4384 or contact us
here
.