JoomConnect Blog
JoomConnect is the Marketing Agency for MSPs. We strive to help IT companies get more leads and grow. We rock at web design, content marketing, campaigns, SEO, marketing automation, and full marketing fulfillment.
Why MSPs Should Pay Attention to Social Media Marketing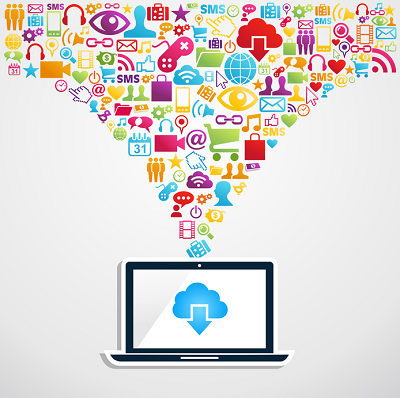 Facebook! Twitter! LinkedIn! Google+! How do you know if a platform is necessary for your business? How do you even go about setting up an account? What do you post? Below is a pretty basic guide to getting started on social media, why the 'Big 4' platforms are important to you, and why posting to those platforms is important for marketing your business.
Facebook
Over the past decade, Facebook has grown into an important advertising and marketing tool that no business can afford to be without. Despite frequent changes to their rules, metrics and algorithms, Facebook offers businesses the opportunity to showcase their experience, company culture, community spirit and other differentiators to their target audience. Facebook's paid advertising feature, and boosting, allows businesses to target posts at very specific demographic groups, such as age, sex, location, and interests.
Why Should You Care About Facebook?
Facebook can help you to expand your reach. With plenty of room for testimonials, how-tos, blog excerpts, and tips, MSPs can really dig in - establishing authority and thought leadership. Facebook is also an important part of a solid search engine marketing strategy. New search ranking algorithms consider social media engagement to be an indication of quality content.
Twitter
Twitter was launched in 2006 and is structured differently than Facebook. With only 140 characters maximum, Twitter posts, or tweets, are a great way to initiate a discussion among your followers. The ultimate goal of a tweet is to engage your audience through replies, retweets, and shares. Following other businesses, including clients and prospects are a great way to tune into the local SMB community.
Why Should You Care About Twitter?
Because tweets are short and sweet, regular posting is easier to integrate into the busy schedule of an MSP. Snapping a quick picture of a sexy wire management project or mentioning your companies involvement in community events are strong marketing tactics that only take a few seconds to execute.
LinkedIn
LinkedIn just celebrated its tenth anniversary and is the pioneer of business-orientated social networks. Unlike other social media platforms, LinkedIn exists primarily for business networking. It connects it users with other members of your channel and those directly associated with it, giving opportunities for developing partnerships, career changes, and highlighting successful business ventures and experiences. LinkedIn is the social media platform where there is the most overlapping between an individual's profile and their business' page. Posts are generally kept professional and informational.
Why Should You Care About LinkedIn?
LinkedIn is like a giant cocktail hour. Actively posting on LinkedIn will help you to continuously expand your network of clients, peers, partners, vendors, and more. Posting job openings will help you find new talent and also indicate that your company is thriving.
Google+
Launched in June 2011, Google+'s creators intended it to be a social layer that would encompass all of Google's services. After starting out strong, Google+ has experienced a bit of turmoil in terms of finding a strong leader and has undergone a few revamps in an attempt to become the top dog of social networking. Because it is a Google application, it does have some unique abilities and integrations with Google, like Gmail, Hangouts, and YouTube.
Why Should You Care About Google+?
The jury is still out on the fate of Google+ and its benefits for B2B marketing. For the time being, it's connection to Google Maps and YouTube make it worth posting to.
What Should I be Posting?
In terms of social use, people use social media to broadcast their lives. In the business world, social media platforms are used to broadcast your knowledge and authority in your field to educate and engage your target audience, which include current clients, prospect, peers and vendors. Oh, did we mention that you only have a couple sentences, maximum, to hold your target's attention? Piece of cake, right? Sure.
Actually, it isn't as hard as it sounds. We've created a great downloadable resource to help you come up with effective social media posts. Get your copy today!