JoomConnect Blog
JoomConnect is the Marketing Agency for MSPs. We strive to help IT companies get more leads and grow. We rock at web design, content marketing, campaigns, SEO, marketing automation, and full marketing fulfillment.
Social Media as a Service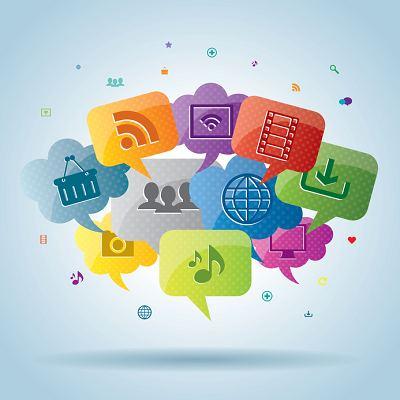 After months of beta testing, Social Media as a Service is ready to go mainstream! Our Social Media as a Service will help your business build its brand reputation on social media.
There are many reasons that social media has become a powerful marketing tool. A marketing plan should include social media to help with Search Engine Optimization. By linking quality content, posts will drive traffic back to your webpage, boosting lead generation. It gives your business an opportunity to show up the competition. A company that posts regularly will almost always win the lead over a company that hasn't touched social media in six months.
And, perhaps most importantly, social media allows you to reach your target audience and provide education about your field and demonstrate your expertise. It gives users a chance to learn about your business, your employees and the quality of service they can expect.
Studies show that a B2B buyer is approximately 70% of the way through the buying process before they reach out to the company they're interested in partnering with. Before they buy, the majority of SMB decision makers will look for three critical types of content: educational information, social proof, and transparency. They will look at a company's website, social media, blogs, testimonials, case studies, etc. before they decide to contact a sales representative.
Each month, our marketing team will prepare social media posts and schedule them for launch the following month. Once the posts are scheduled, you're encouraged to log in and review the posts, making edits/deletions, as necessary. In addition, we always suggest creating your own posts, when possible. Social Media as a Service will give your business' social media posts on a regular basis - any posts made by you or your team will be a boon to their social media marketing.
The service includes the creation and publication of 2 posts per day to social media. Platforms included in the service: Facebook, Twitter, LinkedIn, Google+. Posts may include links to your service pages, blogs, events calendar, landing pages, external articles and statistics about technology relevant to small and medium businesses, IT related trivia, blogs/articles from the web that targets pain points of business owners, news/current events, and much more!
Social media networks are always changing and adapting to internet trends. Over the past year, there have been critical security and privacy updates, posting/user policy changes, formatting/layout changes, and more. With Social Media as a Service, our marketing team will ensure that your social media pages are operating within the current guidelines and will notify you when/if you need to take administrative action.
Comments
No comments made yet. Be the first to submit a comment