JoomConnect Blog
JoomConnect is the Marketing Agency for MSPs. We strive to help IT companies get more leads and grow. We rock at web design, content marketing, campaigns, SEO, marketing automation, and full marketing fulfillment.
Top 5 MSP Marketing Questions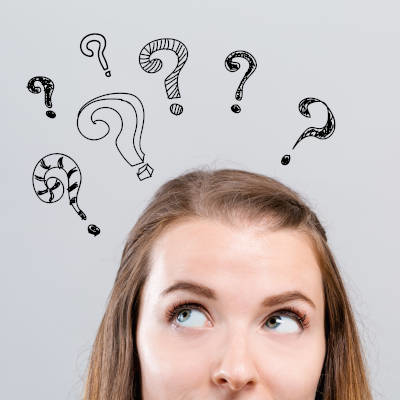 Are you looking for help to market and promote your MSP? Congratulations! By asking for help, you're a step ahead of your competitors. Before you partner up with a marketing agency, make sure they understand your industry. Here are five questions you should ask about marketing your MSP.
Top 5 MSP Marketing Questions
Does the marketing agency know what an MSP is and does?
It seems a silly question to ask in your first MSP marketing meeting, but the reality is most businesses don't know what an MSP is, let alone what you do. As you can imagine, this makes it challenging to market your business, particularly to customers who may not know what to ask for, only that they are having a technical problem.
To develop an effective marketing strategy for your MSP, any marketing agency you choose must understand what an MSP does. How will they be able to market your services if they don't? Simply put, you can't market what you don't understand.
Have they worked with an MSP before?
Treat your marketing agency as you would any other business you're considering hiring. Ask them if they have any prior experience in your industry. Yes, there are transferable marketing strategies; however, being an MSP is unique from most other industries. Any marketing agency that you work with needs to understand what makes an MSP unique.
Can they show you examples of previous MSP marketing campaigns?
Marketing agencies are by nature confident in their ability to help you market your product or services. It is not uncommon for them to have the mentality "if you've worked on one campaign, you've worked on them all," and to be honest, there is some merit to it. Still, it helps if they can show you what they have done prior for the MSP industry; at least for your own peace of mind.
Do they have MSP-themed websites?
Do they have examples of MSP-focused websites? Many marketing agencies have a few templates and swap out logos and keywords and call it a day. A website designed to sell sweaters will struggle to convey your services no matter how much you try. Not understanding how to pitch and sell the complex services you offer will put your agency at a severe disadvantage. Before you approve a website for your MSP, make sure you check for the four qualities a good MSP website should have.
Do they have MSP-specific content?
Content is the primary driver of traffic to your website. While MSPs share similar concerns as other small to medium-sized businesses, an MSP is a unique business. Using our sweater versus MSP website as an example, the content on a sweater site should be designed to invoke emotion, which is the hallmark of an impulse-driven website. However, a person interested in an MSP will first search for information and solutions to their IT problems, usually multiple times before they even contact your sales department. This is why content is king for driving traffic to your MSP website.
The MSP content on your website must provide valuable information that answers the questions of someone having issues with their technology. MSP-focused content is more than just finding and changing generic service terms and replacing them with "MSP." The content should specifically be written to answer the type of questions potential customers are asking. For example, they should have a variety of blogs about ransomware, cloud computing, 2FA, slow computers, and other issues businesses may have questions that an MSP can provide solutions for.
Do they answer YOUR pain points as an MSP?
When designing marketing campaigns for your MSP, put yourself in the shoes of your clients (existing and potential) to better understand what issues or concerns they may have. By adding 'personas' to your MSP marketing plan, you are able to better empathize with their problems. This allows you to realize their pain points and create the type of content which shows you can provide them with a solution.
The marketing agency you're working with should be able to provide the same service to you. They should provide you with personalized marketing strategies designed for your MSP and not a cookie-cutter solution.
Are You Ready to Find Answers to Your MSP Marketing Questions?
Marketing for MSPs isn't easy and certainly not something just any marketing agency can pull off. As you know, most businesses have no idea what an MSP is, let alone how you can help their operations. The goal of marketing your MSP is to inform businesses what managed IT is, why they need to invest in such services, and most importantly, why they should choose your company.
Misunderstanding what an MSP does isn't isolated to businesses; unfortunately, this is equally true for most marketing agencies, who think that they can use one of their out-of-the-box generic marketing plans for your business. As you can imagine, the results you're going to receive won't be as effective in generating leads because a run-of-the-mill marketing agency just doesn't get you or your business.
You must partner with a marketing agency that understands what the MSP business is all about. We are one of the few marketing agencies specializing in marketing for MSPs and one of the only marketing agencies that is also an MSP ourselves.
We get your business because we're in the same industry as you are.
MSP marketing isn't our side-gig; it's the thing we do best. If you're ready to develop your online presence, generate leads, or increase your brand recognition, call 888-546-4384 today to schedule an appointment.