JoomConnect Blog
JoomConnect is the Marketing Agency for MSPs. We strive to help IT companies get more leads and grow. We rock at web design, content marketing, campaigns, SEO, marketing automation, and full marketing fulfillment.
Twitter 101 - Character Count Limits and Best Practices [Social Media 101]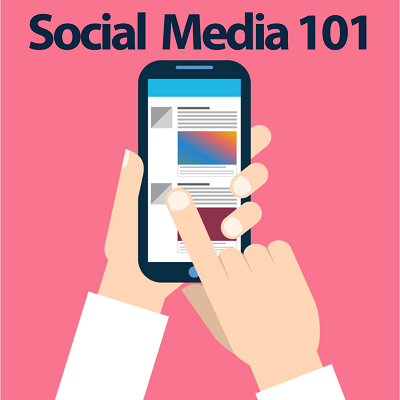 When Twitter was first established in 2006, the restrictions on a post's character count were much more stringent compared to other social media platforms. While these restrictions have loosened, your social media marketing strategy for promoting your services as an MSP will need to evolve, asTwitter will be much different compared to other platforms.
Twitter Character Limits
Back in 2017, Twitter first announced that they would be upping the character limits for their posts from 140 characters, all the way up to 280 characters. The question that's on the minds of a lot of MSPs using social media to market their services: what counts against Twitter's 280-character limit?
Currently, it is as follows:
What IS Counted:
Any character in the text of your post, including spaces
Emojis (1 emoji registers as 2 characters)
Twitter handles (when mentioning an account)
Links*
What IS NOT Counted:
Visual content (images, GIFs, and videos)
Polls
Quote Tweets
Twitter handles (only when you are replying to a Tweet)
*Note that when posting a link through the Twitter platform, Twitter will alter it to a 23-character link using its own URL shortener, t.co. Even if that url is actually less than 23 characters, Twitter still counts it as such. You can use your own URL shortener or circumvent using a URL shortener completely by pushing your posts through a social media marketing manager like Hootsuite, but these links will still count against the character limit.
Character Limits You Should Be Aiming For
Just because you can write longer posts doesn't mean that you should be. Based on Twitter's analysis they conducted after upping their character count, they found that only 12% of tweets in English are longer than 140 characters. They also found that only about 1% of tweets were actually hitting that 280 character count limit.
Twitter isn't the place that its users head to when they want to read a long, drawn out post from a company or individual - they would likely go to Facebook for this. The most frequent reason (47% based on a recent study) that people use Twitter is for news.
When strategizing your Twitter marketing, keep your posts short. They are the ones that get the most engagement. Try to aim to keep your posts below the "old" 140-character limit.
When aiming to keep your posts below this limit, keep the following points in mind:
DO leave space for hashtags - Hashtags are a great way to increase the chances that your posts are seen. Use the right ones so they can be seen by your target audience who isn't yet following you.
DON'T use "text talk" - You're posting as a business, not an individual. You should not be using "u" as a shorthand for "you." You have more characters now, so write things out, and rewrite your entire Twitter post if it's getting too long.
DO include an image or video (ALWAYS) - You're pretty much guaranteeing that your post is going to be overlooked if it's only text. Adding an image, video, or GIF can help it stand out in a person's feed.
DON'T use too many hashtags - While using one or two hashtags can definitely help your post be seen, including too much more than that will make your post seem spammy. Use them where it counts, and do it sparingly.
DO include links - Like all of your social media marketing, you should be linking back to your website frequently, when applicable. These posts should include a call-to-action that encourages the person reading your posts to follow the link.
DON'T use t.co - If you're using Twitter's url shortener for your links, you won't be able to track a lot of the information that you'd want to know about who is clicking your links. It's not the worst thing, but as a B2B marketer, you want to be accurately tracking how your posts are performing and the website traffic you are getting from them. For the greatest success rate, we suggest getting your company's own branded URL shortener so you can access this information.
DO shorten your links - Like we've already mentioned, links count against your post's character count, so you should be shortening your links. This will keep your posts shorter, as Twitter users are accustomed to.
Looking For More Information?
To keep up with more of our educational Twitter-related blogs, be sure to follow Twitter 101. You can also check out the other blogs that are a part of our Social Media 101 series.
Using social media as a MSP marketing tool can be tricky, fortunaltey, we can also take the work out of writing Twitter posts by writing them for you. With Social Media as a Service, we will schedule posts (1 per day) for your Twitter page - written with Twitter best practices in mind. This service also includes Facebook, LinkedIn, and optional Instagram posting too. Check out our service page if you're interested in learning more.
If you have any further questions on Twitter or social media in general, feel free to fill out the form on this blog or reach out to us directly.