JoomConnect Blog
JoomConnect is the Marketing Agency for MSPs. We strive to help IT companies get more leads and grow. We rock at web design, content marketing, campaigns, SEO, marketing automation, and full marketing fulfillment.
The MSP Marketing Collateral Your Clients and Prospects Want To See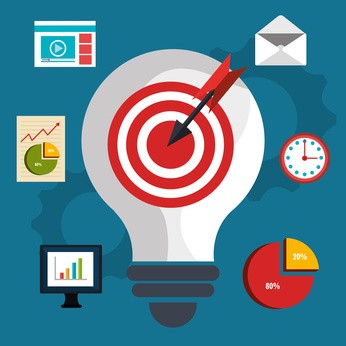 MSP Marketing collateral is a collection of media that is used to support the sales of a company's products or services. The primary purpose of marketing collateral is to showcase your business' products and services in an informational but attractive way, while at the same time expanding your credibility. The collateral you use should support your overall marketing efforts.
Collateral comes in many different shapes and sizes. It can be online content such as landing pages, videos, and emails. Or, it can be physical marketing materials such as printed newsletters, promotional flyers, and letters. It could even be scripts for your sales team to read when selling a particular product or service. Your collateral can be standalone collateral or supplemental media to other collateral pieces.
Because there are so many options of collateral to choose from and so many different ways to use them, picking your go-to collateral pieces can be a bit intimidating. Here are our top suggestions to help you get started.
1. Brochures
Brochures are a unique but flexible piece of marketing collateral. They allow you to provide information about your products and services in a visual, easily digestible format.
Brochures can be distributed in both physical and digital formats. You can distribute them in person, whether you are at a trade show or you just finished meeting with a potential client. Brochures are also a staple piece for direct mail campaigns. They can also be added to your website for clients to download (we recommend creating brochures for each of your product and service pages) or emailed as an attachment to those that request a copy.
Utilizing brochures allows you to reach customers both online and in-person in a visually attractive way, making them a great piece to add to your overall marketing strategy.
2. Case Studies
Case studies showcase your business' problem-solving expertise in a real way that is impactful to prospective clients. Having your salesperson explain to a prospect's decision maker how great your products and services are is often not enough. How is that decision maker supposed to know that your salesperson isn't embellishing a bit in order to make a sale?
Having one of your clients tell their story about how much your products and services have benefitted their business paints a better picture of the experience you provide than any of your other marketing efforts ever could. Hence why decision makers put so much weight on case studies: 78% of decision makers accessed case studies in the past 12 months, making it the top content type buyers referenced when researching a purchase.
You can use case studies in a variety of ways. Once you have completed a case study, you can use it in both print and digital format. You can use it as its own piece or take bits and pieces of it (for example, a direct quote from the CEO of the company you are highlighting that says how happy they are with the service you provide) and put that in your newsletter, on social media, in an email, or whatever you desire. You can then direct the reader to the full case study so they can read the whole thing.
While it may take a bit of work to put together a case study (you have to convince one of your current clients to participate, after all), it's definitely a piece of marketing collateral you want in your collection.
3. Videos
Videos are a great supplement to your overall marketing efforts, and can be used in many different ways. There are three main types of videos that are best for B2B marketers: talking heads, explanatory videos, and live videos.
Talking head videos showcase your business' owner or face of a company and give the prospect a good sense of who they could be working with. They humanize your company by giving the company a human face, as opposed to your brand logo. They're best used on your website's homepage, on your 'About Us' page, and/or your product and service pages (if the product or service is easy to understand).
To ensure that your talking head video is top notch, ensure that you use at least two cameras so you have different angles, and show B-roll footage from your workplace so that your video doesn't get too stale.
Explanatory videos are often used to 'dumb down' (or, at least make it easier to digest) complicated, wordy information. It should come as no surprise to you that a lot of your clients don't necessarily understand some of the nitty-gritty stuff of your products and services. They don't have the time to research things and become an expert. And, they shouldn't need to anyway: they're paying you to handle things for them and their company.
These types of videos are a great supplement to your website's product and service pages. You can use animated videos to do this to add a more unique touch.
Live videos are a great way to engage your current customers and educate them about a particular topic. You can host both private and public broadcasts (requiring a formal registration versus opening it to the public) through a variety of platforms (the various social media channels you use, or a livestream platform such as GoTo Webinar, WebEx or Skype), and cover a variety of topics. You can discuss a new product or service, livestream a major event you are attending, host an online lunch n' learn or webinar, conduct an interview, do a tutorial, and more. All of this can be done by screen capturing the computer you are on or actually recording the presenter.
Live videos are unique to other video formats because they allow you to answer viewers' questions and concerns in real-time if you open things up to a Q&A, providing an engaging experience for those watching.
While videos are limited to digital format, they are a very valuable piece of marketing collateral: 75% of B2B decision makers watch videos before reaching out to a company. You should embed videos on your website, post your videos on YouTube, share your videos on your social media pages, and promote your videos through channels like your newsletter or email blasts.
4. Blog Content
Blog content is an essential piece of collateral because it allows you to showcase your industry expertise. Not all MSP's have blogs because they can be very time-consuming to maintain. However, each blog article that you post is a new opportunity to reach a prospect, lead, or client.
Your blogs should be covering topics that your target audience will find relevant. That way, new clients can discover you through the Google searches they do, and your current clients can be assured that you were a good choice for an MSP (and may even be encouraged to add-on a product or service after seeing you showcase your knowledge). They can be promoted through your social media channels, through direct mail (blog-tip postcards or printed newsletters), through email blasts, and more. Make sure you are posting at least 2 blog articles a week.
Let the Experts Handle All of It
No matter what types of marketing collateral you are interested in using, whether it be brochures, case studies, talking head or explanatory videos, blog content, or something else, we at JoomConnect should be able to help. Contact us today to learn more.