JoomConnect Blog
JoomConnect is the Marketing Agency for MSPs. We strive to help IT companies get more leads and grow. We rock at web design, content marketing, campaigns, SEO, marketing automation, and full marketing fulfillment.
The Key to Drawing In Your Desired Audience: Inbound Marketing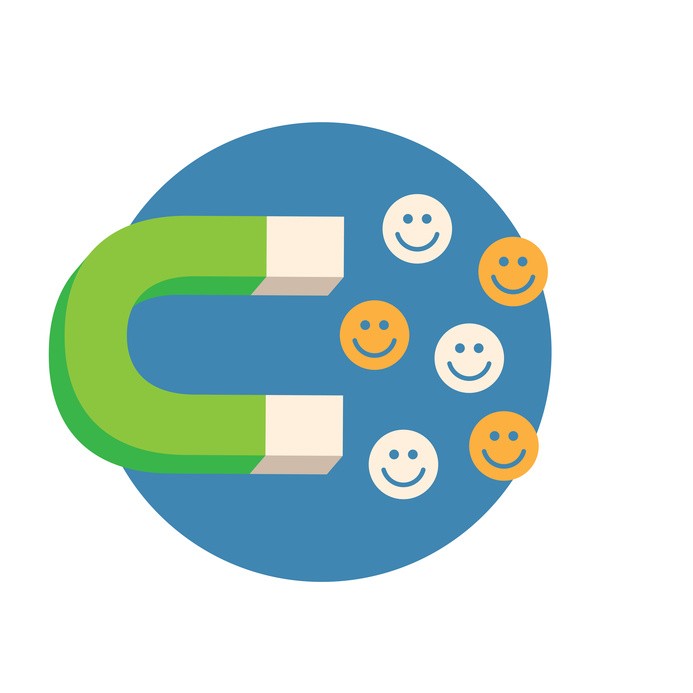 When marketing your business, the general wisdom is that inbound marketing is a good thing to include in your overall strategy. This is because it effectively draws in your most interested audience, in addition to usually being more cost-effective than most outbound avenues. Today, we'll focus on what your inbound strategy should be based on, as well as a few actions to take as you implement it.
Part 1: Website
We've said it many times before: your website should be the central hub of your marketing efforts, with every other initiative ultimately directing your audience back to your site. This is because your website is where they can find your proof of value--which will help to further convince them that you are the right choice for them--as well as the information this audience will need to reach out and contact you.
This is why you want your visitors to spend as long as possible on your website. By maximizing the time they spend reading your message, the more opportunity you have to prove your worth as a provider.
Of course, there are some ways that you can make your website an even more powerful marketing tool. Bits of social proof, such as testimonials, can help further convince your visitors that they have found a quality provider. Of course, to truly impress a prospect into converting into a client, your website should have more evidence of your expertise than testimonials alone.
Part 2: Content
This is one of the key components to your website and really, your inbound strategy as a whole. Content is where you can really prove that you can offer services of a high enough quality to fulfill your visitors' needs.
Generally speaking, your content should stick to a basic format: identifying a pain point that your audience frequently suffers from, offering a solution to that pain point, and supporting that solution by describing the benefits it brings. This can (and should) be delivered in multiple formats, including blogs, service pages, webinars, video, any deliverables you offer, and so on and so forth. This diverse mix helps to ensure that your message doesn't seem too repetitive, helping keep your audience engaged with your message.
Of course, in order for your audience to digest any of this content, they have to get to your website in the first place. The next piece of your inbound strategy should help accomplish this.
Part 3: Social Media
Social media is a considerably powerful tool for marketers, especially as a part of an inbound effort. Sharing insights on the assorted social media channels can help to establish your authority before your audience even visits your website--plus, you can use your social media to draw them to your website by sharing links to your content.
Social media also provides you with another invaluable, almost unique opportunity: you have the ability to interact with your audience in a very visible way, enabling you to cultivate a reputation as a provider, and as a resource.
The many social media platforms all follow different rules, so you should make sure you are familiar with them in order to get the most out of your efforts. Many social media outlets also allow you to boost your content, allowing you to get it in front of more of the best-fit eyes you want to be viewing it.
Finally, social media is a great place to help manage your company's image. Updating your accounts with company culture posts can help 'humanize' your company and make it more approachable. You can also share your appreciation of any positive commentary by replying to the person that posted it, and should you get any negative feedback, you can visibly work to resolve the issue--which can make you look really good in the eyes of your audience.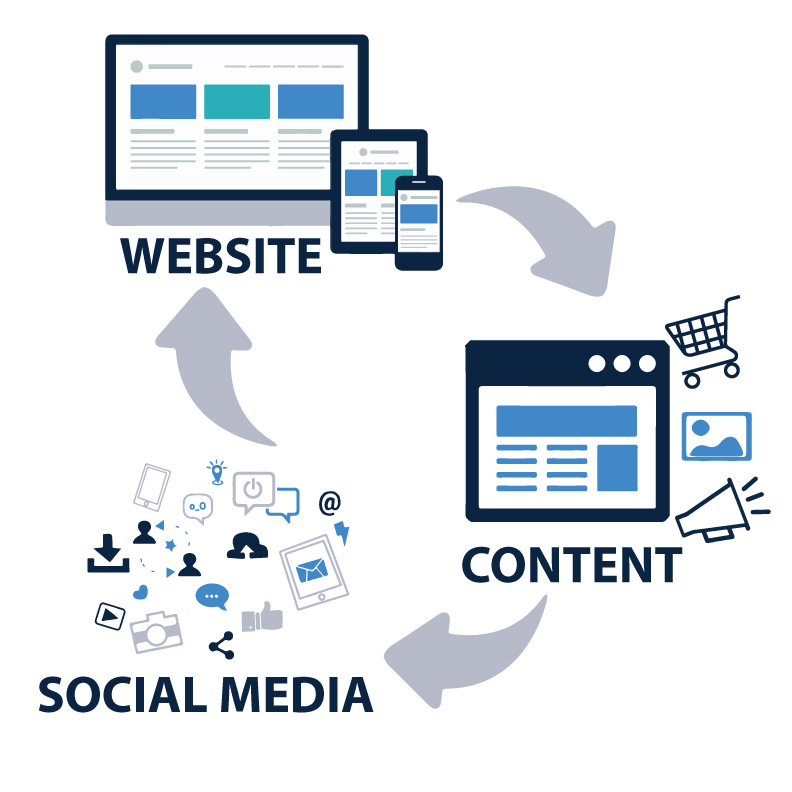 The tools and the methods described above are excellent to leverage as you begin (or refine) your inbound marketing strategy. Not only are they effective, they can come at a relatively low cost to you. Many of the associated costs are those that you are already incurring, or have very reasonable rates--for instance, social media boosting can cost as little as a dollar per day.
If you would like some assistance with your inbound marketing strategy or putting one in place, let us know!