JoomConnect Blog
JoomConnect is the Marketing Agency for MSPs. We strive to help IT companies get more leads and grow. We rock at web design, content marketing, campaigns, SEO, marketing automation, and full marketing fulfillment.
ConnectWise Service Template: Tech Dailies
In the computer business, the days are hectic, it's easy to miss an email or not check your voicemail for too long, or even forget to enter your time for the day. To prevent this we created what we call "Tech Dailies". With ConnectWise you can setup service templates that can kick off tickets on a regular basis. So what we did is create a service template for each staff member with a set of tasks to complete every day. It's pretty simple to setup and really enforces following up and not letting tasks fall through the cracks.
We have uploaded this service template to the ConnectWise University in the Marketplace section called "Tech Dailies", you can download it directly into your ConnectWise from there. Here's a list of the tasks we use:
Check your voice mail - Return call or schedule call back first thing in the morning. Email if applicable to let them know when you'll be able to return their call.
Check your email, respond to all email from helpdesk or elsewhere. Even if you don't have the answer email them that you checking into it and schedule it.
Check over all tickets for back arrows. Removed scheduled dates from yourself under resource and kick it to dispatch or proper status. Stay on the ticket!
Check over all Activities make sure they are scheduled and that you have followed up.
Check over all Opportunities make sure they are scheduled for "next action" and that you have followed up.
Update Time Sheet; enter notes in any admin time. Time sheet should be complete and ready submit every day.
In Phone System - Set yourself to out of the office so you're not in the support queue.
Clean your work area.

Check schedule; prepare for first appt of the next day
Every day our techs are scheduled to complete this Tech Dailies ticket which has these tasks attached. Once you have downloaded the Service Template from the ConnectWise Marketplace you can create a new Service Template by opening it and clicking "Create Template".
You will be presented with this pop up:
You will want to choose "Copy" since to make a separate ticket for each team member you won't be able to keep it "Referenced" to the master template. Once the template is created, open it under your company. Rename it to "Tech Dailies - Member Name" and hit save. You will get a notice about removing the reference select "Yes" to make it a stand-alone template. Below is a screenshot for how we configure the template (click the image to zoom):
Then choose the "Resources" tab and setup the schedule for this service template, here's how it should look (adjust times to your schedule):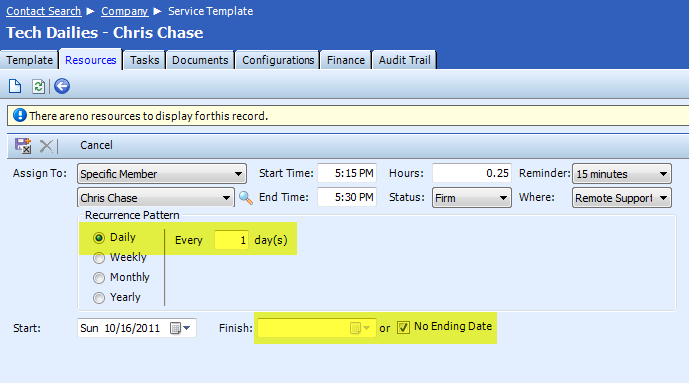 Once you save it, click generate to make the first ticket and that's it, now your techs will have a daily ticket for these important tasks. Average time to actually complete this every day is 5 mins if your techs put in time throughout the day, check their email and voicemail like they are supposed to. If you have any questions or comments, let us know below! Here's how the ticket will look: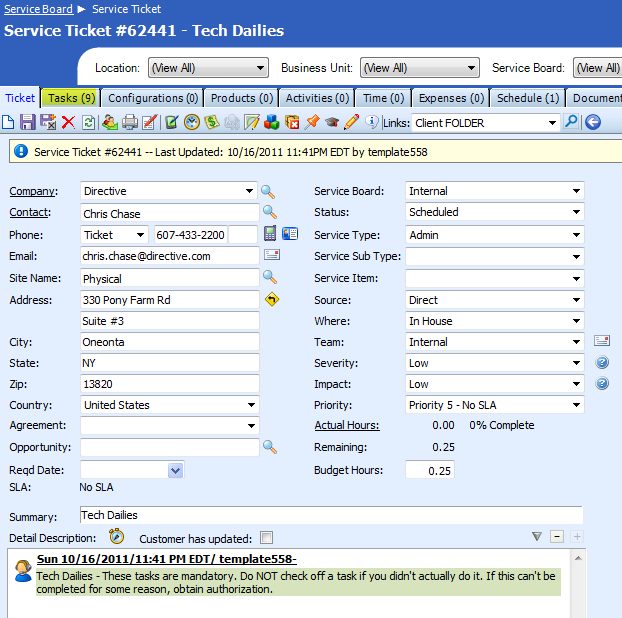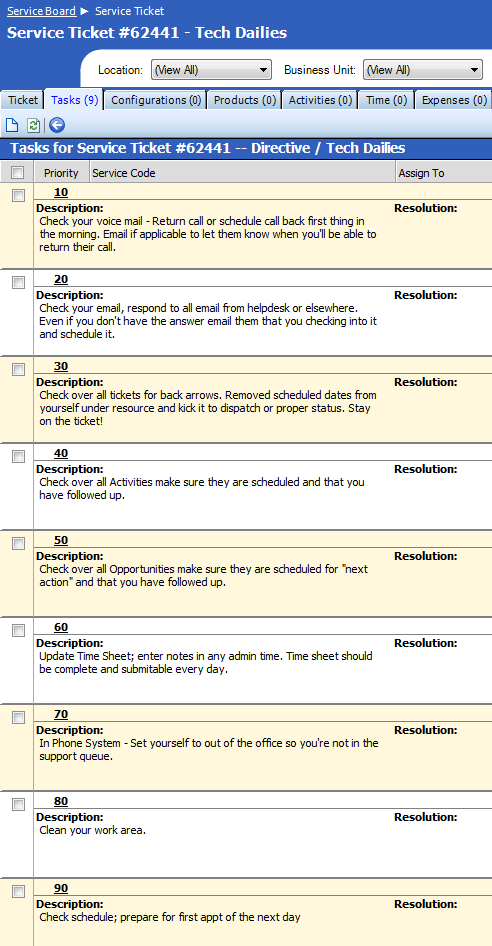 Comments
2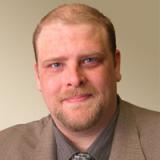 Thanks for the Article Chris!
why can't we assign the template to a whole team instead of specific members? this way we do not impact the situation of employees leaving and new employees setup....
why can't we assign the template to a whole team instead of specific members? this way we do not impact the situation of employees leaving and new employees setup....
By accepting you will be accessing a service provided by a third-party external to https://www.joomconnect.com/