JoomConnect Blog
JoomConnect is the Marketing Agency for MSPs. We strive to help IT companies get more leads and grow. We rock at web design, content marketing, campaigns, SEO, marketing automation, and full marketing fulfillment.
An Introduction to Inbound Marketing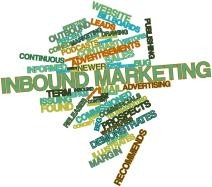 There's an old saying, "if you hang around the barbershop long enough, eventually you'll get a haircut." The above sentence isn't in reference to the speed hair grows (although for some of us that would be nice), it is actually in reference to the undeniable correlation between the amount of time spent doing an activity and the likely result of a purchase being the result of that time spent.
This idiom has been put into practice on the internet in the form of a process called inbound marketing. The theory is that the more information that is available in one place, the more often people will use that place as a starting point for acquiring the relevant information they are seeking about a specific subject. Ultimately, this will lead someone to be more apt to making a purchase with the particular company that runs the highly-accessed website.
This process stands in contrast to the outbound marketing method where an organization floods the market with advertisements and other information specifically designed to get people to buy goods and/or services. This traditional method of marketing surely benefits the largest companies as their advertising budgets are often larger than the entire operational budget of a smaller competitor. With the immense popularity of the internet, however, this alternate method is available, and growing in practice.
Each marketing strategy has its benefits. Both inbound and outbound marketing can be effective in getting a response from the targeted population; and both will often get these people to take a closer look at the goods or services your organization provides. If you want to clearly track the return on your investment (ROI), however, only with the inbound marketing system can your organization properly calculate this ROI without guessing or getting the information subsequently from customers. The ability of inbound marketing to have static or slightly variable numbers attached to them is much more attractive to information technology or managed service providers that need to use every dollar to remain competitive.
You often see the diagram of the "sales funnel". Some diagrams describing this process are more in-depth then others, but the basic information that the sales funnel diagram is trying to make you understand is that you'll need leads before you can make sales. Inbound marketing does this in an alternative manner than outbound marketing by mostly foregoing the redundant ad speak that has a tendency to annoy and alienate potential customers and substitute it with a good amount of concise and useful content. This content comes in the form of blogs, whitepapers, case studies, or other forms of information that the potential customer deems relevant. The more useful content that is made available, the more people will return to utilize it. This creates the situation where potential customers spend more time on your site. The more time these potential customers spent on the site, the better chance that he or she ultimately becomes a customer.
This scenario will only happen if the content itself has some real value. The more information a person acquires the better the chance he or she will make a purchase based on that information. The basic paradigm is by creating your website with these marketing principles in mind. By populating your website with resources that are relevant to the goods or services you are selling, and that the content answers some of the questions you and your associates are repeatedly asked, you will see an increase of traffic to your site. Increased traffic means more leads; more leads mean more prospects; more prospects mean more sales.
Couple these marketing efforts with search engine optimization (SEO) and the use of social media outlets and you'll have a static (or slightly-variable) investment number that you can use to track your ROI. For SMBs knowing how much you're going to be spending on marketing before you begin allows you to plan it around your other essential business expenditures.