JoomConnect Blog
JoomConnect is the Marketing Agency for MSPs. We strive to help IT companies get more leads and grow. We rock at web design, content marketing, campaigns, SEO, marketing automation, and full marketing fulfillment.
Using Web Funnels for MSP Marketing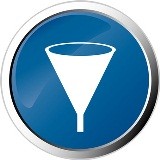 You've got a shiny new website and it's time to start turning those visitors into leads, and then turn your leads into prospects. There are a lot of different paths you can take to do this, but first you'll need a basic understanding of the web marketing funnel.On your website, you need to have an offer. Frankly, you should have a few offers to cater towards the different ends of the marketing funnel.
Your MSP marketing funnel is something like this: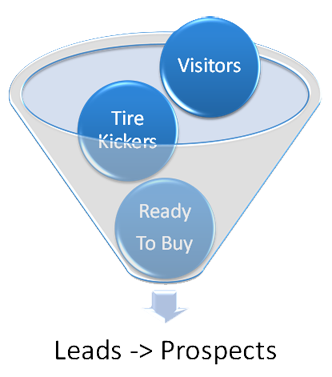 Top of the Funnel
The top of your marketing funnel represents the very immediate first impression a visitor has about your business. Your traffic is determined by a lot of different elements, and whether you preserve traffic on your site depends on a whole slew of factors as well.
Think about your own internet usage. When you want to find something on the web, do you sometimes find yourself landing on a page and deciding to go back and try another site within the first few seconds? We make very quick judgments to determine whether or not we like a website. While everybody is different, here are some commonly accepted elements that can hurt you:
Music or audio that automatically plays on site load
Poor choice in color schemes, especially when content is hard to read
Confusing navigation or content structure
Overly dated and unorganized-looking sites
Little or no content
Fortunately, modern day best practices (like the ones our web team lives by) steer you clear of these problems, and utilizing your website to generate content and blogging are fantastic ways to both generate new traffic and bring visitors back for more.
You want to enchant your visitors with amazing content and valuable information, If you can do that, you have a good chance to move them to the next position in the funnel.
Middle of the Funnel
The Middle of the funnel caters to users who decide to stay on your website and check things out. It's all about converting that traffic so you get leads. The middle of the funnel isn't necessarily where prospects are created, but it's a good start.
You need to focus on calls to action, landing pages, non-invasive offers, and good content for the middle of the funnel to work for you. Your call to action offerings need to be valuable, free, and absolutely non-invasive. A good bet for a middle of the funnel call to action would be a whitepaper or guide with information that would benefit the visitor whether they go with your offering or not. Offer up something free with a short, unintimidating form.
We can provide a FREE 10 Benefits of Managed IT Services whitepaper and help you set up a call to action and landing page on your MSP Website. The process works like this:
The visitor sees and clicks on the call to action offering the FREE whitepaper.
They hit a landing page with a little text 'pitching' the whitepaper. The signup form is also on this page.
They fill out the form (which is powered by JoomConnect).
Once they submit, their lead is pushed into your ConnectWise and an activity is made for you to follow up with them.
They are taken to a page to download the whitepaper PDF, which they can read and learn all about the benefits of switching to a managed IT solution (such as yours).
The next day, you call and follow up, asking for feedback on the whitepaper and casually (not a sales call) talking about their business needs and how you can fulfill them.
Just reach out to us if you'd like us to apply this whitepaper campaign to your website!
Bottom of the Funnel
This is where deals are closed. Offerings, promotions, and sales help seal the deal for leads to turn them into prospects. These calls to action would typically consist of things like a Free consultation, 2 Free hours of service, and other elements like Live Chat and ticket creation. In other words, this is where the lead reaches out to you.
Sometimes a visitor will go straight to this point all on their own. They will call or email you and get you right in the door. Otherwise, you need to nurture your traffic with amazing content, newsletters, social media, and events to get them to this point.
Comments
No comments made yet. Be the first to submit a comment