JoomConnect Blog
JoomConnect is the Marketing Agency for MSPs. We strive to help IT companies get more leads and grow. We rock at web design, content marketing, campaigns, SEO, marketing automation, and full marketing fulfillment.
How to Sculpt a Marketing Budget that Fits Your Needs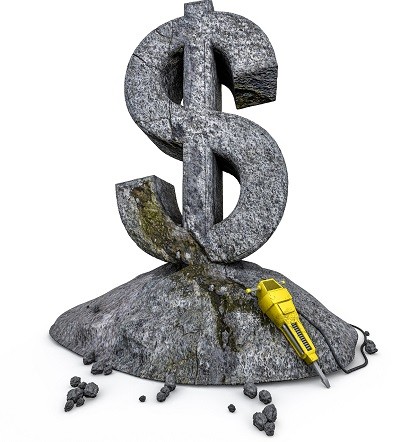 Marketing your business is one of the most crucial factors to its success. Unfortunately, it can also be one of the most expensive. To avoid this, you must plan a budget for your marketing initiatives. What follows is a step-by-step guide to crafting a budget that best fits your needs as a company.
Step 1: Establishing a Company-Wide Goal
One important factor to keep in mind is that many businesses have different departments, each with their own internal priorities and goals, that all influence one another. For an initiative to succeed, these priorities will have to be condensed into a unified goal. This goal will likely need revisions to meet the needs of the company as a whole. Consider developing a marketing plan to help you set goals for your organization's marketing as well.
Step 2: Calculating Revenue to Set Your Budget
To set your budget, you need to know how much money you have to spend. Our recommendation is to invest about 8-10 percent of your gross annual revenue into your marketing. Depending on your circumstances, you may decide to invest a little less or more than that.
Then you should assemble your best estimates of how much each initiative will cost. These should include any costs incurred doing market research and implementing your strategies. Once you have these estimates added up, compare the total to your proposed budget. You may find you need to make some changes to the initiatives you plan to include to stay within your price range.
Step 3: Distribute Funds
Determine which marketing channels will be most effective in reaching your target. Will they be more receptive to SEO or paid advertising efforts? How effective will social media be in making impressions? Between content marketing or traditional advertising, which will be more impactful?
It is important to consider the extra costs that marketing activities may include. Advertising must be paid for, but also costs money to produce in the first place. This doesn't include other activities, like maintaining a web presence or creating collateral materials.
You must also be sure to reexamine your goals and keep some perspective as you plan. For significant results from your marketing, you will need to make a significant investment. Handing out branded pens or sending a few emails just won't be enough.
Final Step: Put in Place, Observe, and Revise
Finally, all that's left to do is to put your plan into action and see how it performs. By keeping watch on how effective your initiative is, you can review its progress on a regular basis. As you do so, you will be able to see which marketing elements have been most effective. This will allow you to shift focus to those elements to maximize your return on your investment.
Plus, by seeing what works well with your audience, your future campaigns will be easier to plan.
Creating an effective budget is only one step to forming an optimal marketing campaign. For more help with putting your marketing together, feel free to reach out to us!