JoomConnect Blog
JoomConnect is the Marketing Agency for MSPs. We strive to help IT companies get more leads and grow. We rock at web design, content marketing, campaigns, SEO, marketing automation, and full marketing fulfillment.
What You'll Need in Your MSP Marketing Tool Belt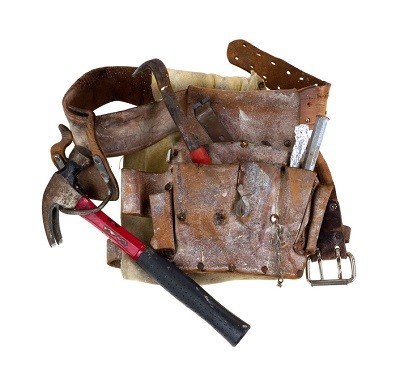 As business currently stands, each and every company (including those who provide managed services to others) need to be actively engaged in marketing efforts. Without these efforts, prospects are simply unlikely to progress to be the clients a business needs. There are tools, however, that an MSP may use to lead a prospect through what is known as the marketing funnel, or the progression of initiatives that help nudge a prospect to become a lead, and from there a client.
Like anyone who's trying to build something, be it a bench or a client base, you will need to have an assortment of tools available to accomplish a variety of tasks. For marketing, these tasks may be divided into two classes: inbound, where you commit to draw your audience to you by becoming an approachable and valuable resource, and outbound, where you push your message out to be heard by an interested party, who then become your audience. Each have their place in an MSP's marketing strategy, as each serves its own, distinct purpose--although the majority of an MSP's efforts will be on the inbound part of the spectrum.
Content is King
First of all, you'll need to have some content posted on your website, which will serve as the backbone of your inbound marketing strategy. If you want to be seen as a resource for your contacts to reference, you will need to provide them with something for them to reference. However, this means that you will need to provide new, valuable content with an educational takeaway for site visitors on a predictably scheduled basis.
This content can (and should) take many different forms, from blog to video content, and everything in between. The more quality material you have, the better. Contacts will come out of curiosity, stay out of benefit, and return out of necessity, relying on you as an informational benefactor when they need guidance. Of course, this all depends on how much value your content delivers. Without a good enough reason to return, you visitors will simply seek their answers elsewhere.
You want your content to be of quality so that your visitors will be engaged, which may then lead to some benefits in terms of search engine optimization, which may drive more visitors to your quality content. As a result, you could generate your own marketing engine, simply by giving your audience a reason to be there. Perhaps this is why 85% of B2B marketers attributed their success to the creation of more, higher quality content in the past year, according to the Content Marketing Institute.
Social Media
Of course, since content is so important, you should definitely be sharing it as much as possible, which is where social media comes in. Your inbound efforts will only be boosted by utilizing social media, as you are able to use your accounts to easily drive traffic back to your site, while engaging with the community at large to build more personal relationships. By utilizing the Big 3 of Social Media (Facebook, Twitter, and LinkedIn), a company can enjoy an easy method to share content with their following for free, with the option available to boost some of their posts for a nominal fee.
With the power of social media, you can encourage engagement with your audience, interacting with them and enabling them to peek behind your company's curtain.
Campaigns
If you really want to get a message out to the world (or at least the part of the world where your targets are) it wouldn't hurt to add some good, old-fashioned outbound marketing to your inbound efforts through a carefully planned campaign. One of the biggest advantages to campaigning is the repetition that it lends to your message in the ears of the specific audience who should hear it. Furthermore, by pushing your marketing within a campaign instead of as separate initiatives, you are better enabled to identify your contact's location in the marketing funnel and push them along, as well as better positioned to collect usable data to inform your future efforts.
The key is to remember is that your campaign will lose its efficacy if its focus is specifically to push sales. When marketing an MSP, a sales approach is much less effective than an educational one. Providing an audience with proof that you know what you are talking about will not only help to cultivate loyalty in your soon-to-be clients, but also allows you to reach them without sacrificing revenue to sales-pushing deals and offers.
Bringing the Proper Equipment
There are many other tools that you can--and possibly should--also deploy as a part of your marketing strategy. These were simply the basic elements to start off with. Whether or not your marketing requires any other efforts will be influenced by numerous other factors, such as how condensed your service area is with other MSPs, who and where your audience is, and what their needs truly are. For help establishing these factors, or with any portion of your marketing, reach out to us!