JoomConnect Blog
JoomConnect is the Marketing Agency for MSPs. We strive to help IT companies get more leads and grow. We rock at web design, content marketing, campaigns, SEO, marketing automation, and full marketing fulfillment.
MSP Marketing: Customer Satisfaction Levels (3 of 3) - Satisfaction to Delight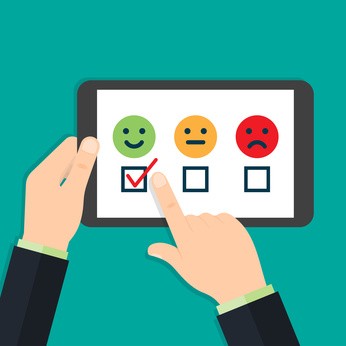 If you want long-term success for your business, you need to foster brand loyalty among your clients. The final part of our three-part blog series will walk you through doing just that, by turning your satisfied customers into delighted ones.
Why You Shouldn't Be Satisfied with 'Just Satisfied'
So, a majority of your customers are satisfied with the services you provide. Of course that's a good thing. But is it a great thing?
It's actually not.
When a customer is satisfied, it means that your customer's expectations perfectly match the level of service that you are providing them. So, they're essentially at a neutral state. This leaves your company vulnerable: your clients won't see anything special with the services you are providing, so they may look to a competitor who they believe can exceed their expectations - or, delight them - and stop doing business with you.
Essentially, this means they are not brand loyal.
For true customer loyalty and long-term success, you need to delight your customers.
Why You Should Delight Your Customers
There are many reasons you should strive to achieve delight among your customer base. Customers who are delighted:
It's true, and its importance is growing: customer experience is expected to overtake both price and product features as the key brand differentiator by the year 2020. In addition:
A customer who is "more than satisfied" delivers 2.6x's more revenue as one who is "satisfied."
62% of companies view customer experience as a competitive differentiator
Companies that excel at customer experience are able to grow their revenues at 4-8% above the typical market rate
It is 16x's more expensive to build a long-term business relationship with a new customer than cultivating the loyalty of an existing customer
As you can see, delighting your customers will provide a great deal of value to your business. The question is: what do you need to do in order to do that?
How To Delight Your Customers
Here are some suggestions to implement that will put your business in a better place to succeed.
Put a focus on customer service: Train your employees on how to provide high-quality customer service in every interaction they have with a client, whether the situation is a positive, negative, or neutral one. Focus on fostering a personal relationship with each client you work with.
Provide a positive user-experience: Make sure that customers are able to utilize your services seamlessly without issue. Also, make sure all of your communication efforts with your clients such as your emails, direct mail pieces, social media posts, and your general website design - work seamlessly, and that all online materials are mobile-friendly.
Add a personalized touch: Personalize your marketing and communication efforts to things that are relevant to the pain points that the industries you serve deal with. Educate yourself on all up-and-coming things that may affect these industries (relevant news, regulations being discussed that would impact their operations, etc.) and let them know. This helps demonstrate how much you care about their success.
Don't exaggerate in your marketing efforts: If you have a new product or service coming out, don't exaggerate its features when marketing it to your current clientele. This will make the clients' expectations exceed their actual experience, AKA...dissatisfaction.
Resolve issues quickly: When the customer contacts you about an issue they are having, contact them as soon as possible and get to work on resolving their issue. Be upfront, transparent, and listen.
Reward their loyalty: Consider creating some sort of loyalty program if you don't have one already. Offer special perks or discounts to businesses who are a part of your program. You could also offer these discounts or perks after 'X' amount of years a client does business with you, or even send them some sort of gift.
Surprise them: Send your clients some sort of gift to thank them for doing business with you. It could be a card (birthday, anniversary of doing business with you, or just a general thank you), branded office supplies, coffee mugs, cookies, or anything else that might put a smile on their face. Because they weren't expecting it, the gift will succeed in delighting them for a short period of time.
It Doesn't Have To Be Difficult
Consider turning to us for help in regards to delighting your customer base. We can give you that extra something (like cookies!) needed to put a smile on their faces.