JoomConnect Blog
JoomConnect is the Marketing Agency for MSPs. We strive to help IT companies get more leads and grow. We rock at web design, content marketing, campaigns, SEO, marketing automation, and full marketing fulfillment.
Bring Life to Your Website with Video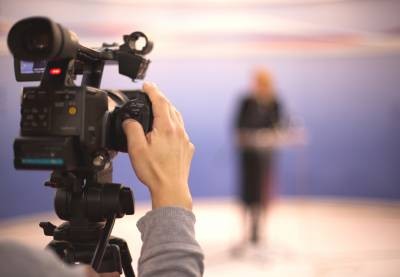 Nearly every advertising guru, blogger, sales executive, researcher, or analyst who focuses on marketing will tell you the same thing: Having videos on your website will improve your user engagement and increase the amount of leads generated. In fact, marketing researcher Dr. James McQuivey estimates that a one minute video has the same effect as 1.8 million words or 3,600 typical web pages.Knowing that you want to incorporate videos into your marketing strategy is the easy part.
The challenge is finding the right video for your business' marketing goals.
A professionally directed and produced video will bring your marketing to a whole new level. These videos are well written and edited by someone with experience, giving your video a studio look and feel.
Whiteboard Videos - These videos are animated commercials that are created by a professional artist who record themselves in the process of drawing images. Once recorded, a company will purchase these videos, add narration, logos and other branding, and use them to advertise their products and services.
Talking Head Videos - A talking-head video is when an expert, usually a CEO or Upper Management, is recorded on video discussing their field of expertise. The video is shot showing only the mid or upper body of the speaker, who is speaking directly to his or her audience.
Company Biography/Documentary - A biography/documentary is definitely worth the price you pay to have a film crew documenting you and your business. By sharing your biography with the world, you get the opportunity to show the passion and perseverance that you have for your work. Depending on your budget, you can even pay the channel A&E to air your story on their Biography channel.
In terms of video production, the vast majority of businesses do not have the means to create, record and edit their own high-end marketing videos. There are some great DIY videos that still add a dynamic element to your marketing!
Vlog - A vlog (or video blog) doesn't have to require a budget worthy of James Cameron. A nice digital camera, tripod, basic editing skills, and someone who knows the topic is all you really need to create a successful vlog. The focus of this type of article is the information.
Video Testimonials - Asking your clients to give a testimonial about your services should be a strong part of any marketing strategy. Recording video testimonials are even more effective! Just like with vlogs, you only need a tripod, camera and simple editing software to get your happy clients on video, singing your praise. Make sure you have a list of leading questions to make sure the testimonial goes in the direction you want it to.
Webinars/How-Tos - Recording webinars and 'how-tos' is an easy way to create video that shows off your expertise. They are a great way to save your company time when it comes to frequently asked questions and your clients will be able to access these resources at their convenience. The best part is, you don't even need a camera, just an app that allows you to record what is happening on your computer screen.
Undoubtedly, there is going to be some 'trial and error' involved with finding the best type of video marketing for your company's marketing initiatives. You can start small, but you should definitely start. To learn more about making videos for your website, or to ask us about our Talking Head or MSP Marketing Video Services, contact us today.