JoomConnect Blog
JoomConnect is the Marketing Agency for MSPs. We strive to help IT companies get more leads and grow. We rock at web design, content marketing, campaigns, SEO, marketing automation, and full marketing fulfillment.
How I Learned to Stop Worrying and Love the C-Bomb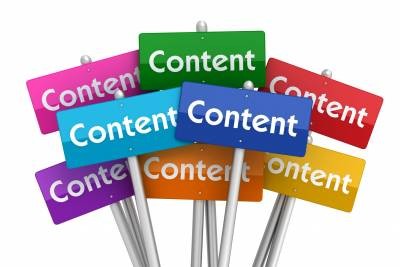 Content: It's a word that fills every busy business owner with worry. You know that you need to create fresh content for your website in order to increase traffic, but you dread even the idea of content because you know you don't have the time to write and post it. Is it possible to get the desired results that content brings your website without having to mess with it? Let's examine this deeper.
Content is Everything
The short answer to this question is "No." The Internet is basically set up to distribute content, and priority is given to content that's new and relevant. Therefore, for any Internet marketing effort to be successful, you need to have content to offer people in one form or another. To illustrate how powerful content is, consider these statistics:
571 new websites are created every minute.
In the same amount of time, Facebook users share more than half a million pieces of content (and each share typically gets passed on to over 100 users).
In that same minute, 48 hours of videos are uploaded to YouTube.
Every two days our society creates as much information as we have since the dawn of mankind to 2003.
In 2013, 90 percent of the content on the Internet was created.
Granted, most of this user-generated content is media, entertainment, and online communication, but it shows just how much information dominates the age we live in. With this huge deluge of data, search engines need to be extremely effective when it comes to indexing all of it. Google does this with many different factors, such as how content is shared and distributed, and how original and relevant the content is.
With over 200 factors going into how Google ranks and indexes content, it's pretty easy for a user to search for a term or phrase and find exactly what it is they're looking for. Unfortunately, this means that, in order for your business to rank, your content needs to be more valuable, current, and popular than your competitors. If your competition is publishing valuable content and playing by the rules established by search engines, and your website has little content that's never updated, then it will be difficult for a potential customer to find your site.
How to Stand Out
The lesson here behind all of these crazy content statistics is that, if you want your company's website to be found, then you have to regularly publish fresh and relevant content. Given the nature of how the Internet works, there's no other way around this. In light of how busy you are, this news might be sort of a letdown. Creating valuable content is easier than you may realize. Here are some tips to help you out.
As you can see, creating content isn't something to be scared of. Writing a blog is easy, taking a picture with your smartphone and posting it to Facebook is simple to do, and recruiting people to contribute content to your website isn't an outlandish request. Now that you've gotten over your fear of the C-Bomb, go out, make a bunch of it, and share it with the world!
Need some help? That's what JoomConnect is here for!
Comments
No comments made yet. Be the first to submit a comment