JoomConnect Blog
JoomConnect is the Marketing Agency for MSPs. We strive to help IT companies get more leads and grow. We rock at web design, content marketing, campaigns, SEO, marketing automation, and full marketing fulfillment.
Engage and Inspire Your Audience with a Webinar!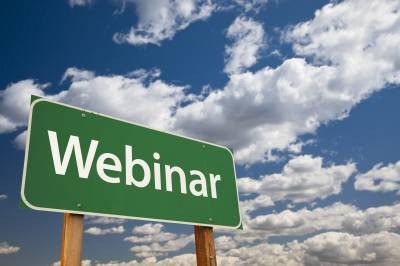 Are you tired of doing business like it is 1973? The way that we conduct meetings can be tedious. People are either always late, or they may have to travel miles upon miles in order to attend. The Internet has connected us in ways that nothing ever could have before. We can chat with people on the other side of the world, but for the small business owner, this isn't enough. Sometimes it demands a more personal touch. Sometimes it demands... a webinar.
Webinars could be any number of things. They could be videos, or slideshows, or even lectures. Regardless of the presentation, they have revolutionized the way that people do business. There is no tool more useful than a webinar when it comes to training employees, or promoting your company. JoomConnect can help you fully take advantage of these benefits. But first, let us tell you about the benefits of webinars.
Ease of Scheduling
A lot of people are unable to make it to meetings simply because they have schedule conflicts or other priorities. Webinars are far shorter than conferences or all-day events, and much easier to fit into peoples' schedules. In addition, webinars can be recorded and posted on the web. That way, even people who could not attend the meeting will be able to watch it and take advantage of it. Nowadays, there are several interfaces that a company can use to reach more people. With YouTube being a top-three contender for most-visited website, creating a viable webinar collection that can reach literally millions of people has never been easier.
No Boring Presentations Here
Webinars often utilize multimedia options to make it more engaging to the attendees. Since the Internet is so flexible, this can be done through video, slides, or even whiteboards. This is no college lecture – with these multimedia features at your fingertips, you won't need to depend solely upon speaking.

Perhaps one of the most engaging parts of webinars is how interactive they can be. Webinars can inspire people to learn more efficiently through asking questions or other engaging methods. People can comment on any aspect of the webinar at any time, rather than keeping to themselves or not engaging in the content whatsoever.
It's Easy and Cheap!
Webinars are relatively inexpensive compared to the great profit that can be achieved by using them. Plus, the fact that nobody has to travel great distances to attend is a bonus. Keep your webinar brief and packed with valuable information and you will be well on your way to building expert authority on the topic.
It doesn't take a rocket scientist to organize and run a webinar. There are several conferencing solutions available which let you take advantage of webinars. We at JoomConnect offer our own webinars on how to properly and more-effectively use our JoomConnect software as well as our website and marketing solutions. Sit in on one for yourself to learn how effective they can be for your business.
Comments
No comments made yet. Be the first to submit a comment