JoomConnect Blog
JoomConnect is the Marketing Agency for MSPs. We strive to help IT companies get more leads and grow. We rock at web design, content marketing, campaigns, SEO, marketing automation, and full marketing fulfillment.
A Guide to Planning Your Next Giveaway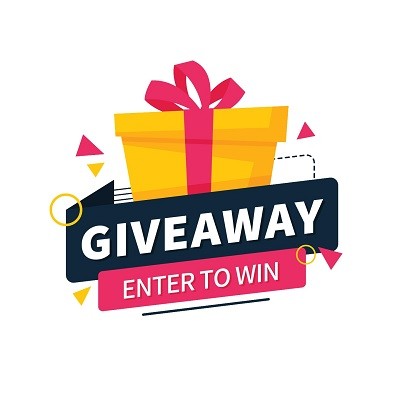 Need more traffic to your site? Want to increase brand awareness? Could you use more email subscribers? Try a giveaway! Maybe you've tried to do one before, but did not see the results you were looking for. Would you be willing to try again if you were armed with some additional knowledge?
Giveaway Without Giving it All Away
Many companies try their hand at a giveaway, but don't end up with the desired outcome that they wished for. This could be the result of not properly promoting their giveaway, not offering the right prize, or having a signup form that demands too much information. Giveaways should be simplistic, but at the same time well thought out. When done properly, giveaways can generate a lot of buzz for your company (everyone loves free stuff!)
Do not waste your time and money with an unprepared giveaway. Here is a guideline that could be beneficial when planning a giveaway:
Strategize
Think concept before action; figure out the reason why you are doing a giveaway. Is it because you want more traffic to your site, more email subscribers, new potential clients, etc?
Once you determine your reasoning for offering your giveaway, you need to set your expectations. These should be set based on how much you promote your giveaway (including how much you're willing to spend to do so), the prize, the number of winners you want there to be, and the audience which you are targeting for this. Having realistic expectations from the get-go will help this process go a lot smoother.
Pick the Right Prize
Now it is time to put your focus on finding the right prize. When choosing the prize, consider making it a combination of something that is both relevant to your MSP and desirable to your target audience. Some sort of technology piece or gadget would be ideal. This doesn't mean you off-load an old piece of used technology sitting around the office; that's not much of a prize. Find something affordable that is in your budget, while keeping in mind that the desirability of your prize will impact the number of entries.
Set Your Rules & Regulations
There are three types of promotions that can be used as a giveaway: sweepstakes, contests, and lotteries.
Sweepstakes - A promotional drawing in which winners are selected at random and participants do not have to pay to receive the prize
Contest - An event in which participants compete to do something better than other participants, the winner(s) of which are chosen based on their submission or level of performance
Lottery - Participants pay a small fee to win a much larger sum of money or desired prize, the winner(s) of which are chosen at random
Whichever giveaway you choose to pursue, they must have a set of "official rules" for legality reasons. These need to be easily located for each contestant.
Here is what the "Official Rules" must contain:
The words "No Purchase Necessary" if this is the case
The geographical region of who is eligible to participate
Commence and completion date
If there is a sponsor, their complete name and address must be presented
The number of prizes, with an accurate description of each prize with retail value
The odds of winning the prize(s)
If all prizes will be awarded, and the process of how they will select the winner
When and where the list of winners can be viewed
Note that depending on how you plan to promote your giveaway or where your business is located, you may also be beholden to additional laws and regulations. Be sure to review what these are depending on the medium(s) in which you promote your giveaway. Also keep in mind that once the rules have been published, there is no turning back. They must be followed exactly as stated.
Don't Make the Contestants Work Too Hard
Now that you have captivated some eager hopefuls, it comes time for them to sign up. You will want to avoid a long and confusing list. Keep your form short and ask just for items like a name, email address, and phone number. Don't make the mistake of requesting too many fields such as a physical address, place of employment, details about the company, etc.
"Sell" Your Giveaway Prize
The next step is to properly coordinate how your giveaway will reach your target audience. Will you promote this on your webpage, email blast, boosted on social media, newsletter article, etc?
The length of time your promotion runs is of great importance; usually two to four weeks is a sufficient amount of time. This period of time is not too short but it is also not too lengthy. You don't want a lengthy, extended period of time; it could start to become an annoyance to your audience and it comes off as repetitive.
When planning on a time period for your giveaway, be sure to take a peek at your calendar. Is this going to conflict or enhance any holidays? Is it going to interrupt any current/future marketing campaigns you have planned out?
Most importantly, you need to make sure there is a clear end date to avoid any confusion to avoid disappointing or angering customers that clicked on your giveaway offer just to find that it has ended.
You Have Been Selected To Win…
After all the planning and preparation, it is finally time to select the lucky contestant. Once there is a winner, go above and beyond and treat them like they are your best customer. Follow up by quickly responding to any of their questions, emails or concerns regarding the giveaway. Then, be sure to give them what they want: their prize!
Promoting your business with a valuable, free giveaway is one MSP marketing strategy you can consider to attract your desired audience. The giveaway strategy conveniently allows you to obtain contact information, which gives the opportunity to obtain new prospects. You will also create a sense of credibility as well as obtain the gratitude and appreciation of your recipients, which could in turn keep them coming back.
What would you like to see us offer up in our next giveaway? Tell us about it in the comments!
Comments
No comments made yet. Be the first to submit a comment
By accepting you will be accessing a service provided by a third-party external to https://www.joomconnect.com/