JoomConnect Blog
JoomConnect is the Marketing Agency for MSPs. We strive to help IT companies get more leads and grow. We rock at web design, content marketing, campaigns, SEO, marketing automation, and full marketing fulfillment.
6 Actionable Statistics to Enhance Your Video Marketing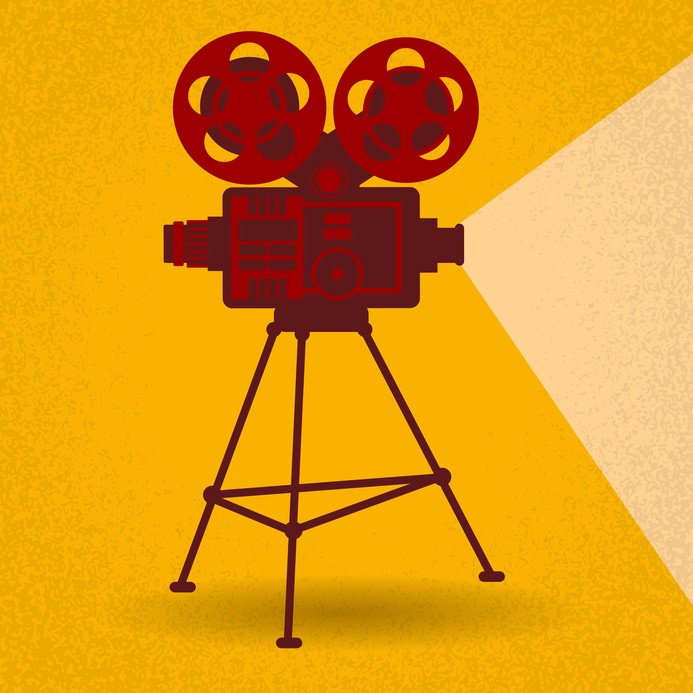 Anyone who has spent time researching articles and blogs about B2B marketing strategies will tell you that there are countless sites that discuss the importance of video marketing in our current digital climate. In reality, however, there is a major difference between knowing that you should be marketing with video and actually marketing with video. The issue is no longer if you should use video in your marketing but how to begin developing a video strategy that gives you the results you're looking for.
To help you get your video marketing strategy rolling, here are a few actionable statistics about marketing with video.
Executives' Consumption of Video
Statistics: These two statistics are closely related and have similar actionability.
A whopping 95% of technology decision makers watch technology-related videos.
75% of business executives watch work-related videos on business websites at least once a week.
Action: Create at least one video for every single stage of the marketing funnel. This statistic is significant. It's speaking directly of an MSP's primary audience. What specific actions can you take? Simple. Try to have at least one marketing video for every stage of the marketing funnel.
Qualified Leads: Once a prospect turns into a qualified lead, it's time to offer them information that is going to push them to conversion. The most effective type of video content are things that demonstrate to them that you're an authority and you are going to be able to meet their needs. Video testimonials are a particularly effective way to use video.
Current Clients: Don't forget that your current clients are included in the 95% of tech-video watchers. Yet, video marketing tends to be overlooked when it comes to reaching your loyal customers. Vlogs with helpful tips, on-demand webinars, and referral request videos are three ideas of how to use video to engage your existing clientele.
High Popularity of Video Traffic
Statistic: Online video will account for 74% of all web traffic this year.
Action: Increase the amount of video content produced compared to other content types. Think about this in terms of what types of content you're producing. If nearly ¾ of the content consumed by users, then doesn't it make sense to offer as much video content as possible? Unfortunately, the vast majority of content created for B2B marketing is written content. It's time for your company to increase a number of videos.
Personalizing Videos

Statistics: These two statistics are closely related and have similar actionability.
The average retention rate for personalized videos is 35% higher than for non-personalized videos.
75% of late-stage prospects that received a personalized video became closed deals.
Action: Take measures to incorporate personalized videos into your video marketing strategy. For those of you who are unfamiliar with personalized marketing videos, they're exactly what the name implies: videos that are customized with lead-specific information that include things like contact first name, company name, contact email, service-specific information. This gives your intended viewer the impression that they are receiving more than just the normal sales pitch and that you are focused on them. This personalization is known to increase the amount of time the lead gives your marketing initiatives and, in many cases, increases the likelihood of conversion. Businesses should begin taking steps toward personalized video marketing, as soon as possible.
Qualified Leads to Current Client: As the statistic indicates, the use of personalized video is especially effective for potential clients that are in their final stages of conversion before they become an official sale and current client.
Videos 'On Demand' in Demand
Statistic: 35% of business decision makers prefer audio/video content that be accessible on demand.
Action: Offer audio/video content that's available when your audience wants to access it. When you're making audio or visual content, like podcasts, webinars, vlogs, etc., keep in mind the benefits of 'On Demand' content. For example, even if you are hosting a live webinar event, it's a good idea to offer a recording of the webinar 'On Demand' after its initial live presentation. The more opportunities that your target audience has to watch or listen to your content, the better!
Start Using Videos!
Now that you have a few ideas about video marketing initiatives, it's time to start implementing them. Draw up a video plan that discusses creating your video, as well as ways of promoting it. If your video isn't being viewed because no one is aware it exists, then you are wasting your marketing budget. Would you like more guidance on putting video marketing to work for your MSP? Check out our video marketing solutions!