JoomConnect Blog
JoomConnect is the Marketing Agency for MSPs. We strive to help IT companies get more leads and grow. We rock at web design, content marketing, campaigns, SEO, marketing automation, and full marketing fulfillment.
New Features and JoomConnect Syncs with ConnectWise 550% Faster!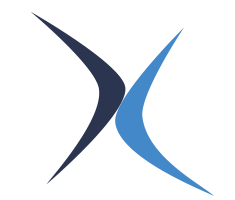 Managed Service Providers (MSP) have been using our JoomConnect software to integrate and automate marketing, service and e-commerce with ConnectWise since 2009. Our success thanks to customers all over the world has allowed for consistent improvements to be made to our application. By now, our users know that the JoomConnect software is full of many useful features. Our development team strives to provide our customers with more effective ancillary features to make the complex or time-consuming tasks they face as an MSP easier. With each update, we are working on practical issues and problems that our users experience. We are are always brainstorming, and using customer experiences, to build solutions that allow our software to help users save time and avoid frustration.
We really wanted to simplify the management of contacts and leads, we've recently made some pretty exciting changes to core sections of JoomConnect.
Improvements in JoomConnect's Contact Management

In JoomConnect, ConnectWise contacts are split into two major categories: Users and Non-Users. Previously, these two types of contacts were managed separately. This strategy has been successful and has worked fine for most users, but as we took on clientele with different needs, we were made aware of an exception that was created when there was a ConnectWise contact with a duplicate email address. ConnectWise has no way to deal with duplicates. Problems would then arise, where a user's profile might stop working, or a new contact would fail to gain access to the website or the portal. Troubleshooting this was labor intensive for users and us.
Contact Management Changes
Those who have used the software for some time understand that contact management is the core function of JoomConnect. JoomConnect accurately syncs contact information from ConnectWise for website access, portal access, and for email campaigns and more. The content management changes we've made are designed to directly ensure that this information is kept accurate and up to date. To accomplish this, we've rewritten our contact management logic. We now track all ConnectWise contacts, User or Non-User, in our Manage Contacts section. With all the contacts tracked in one category, this gives users the capability to effectively compare these contacts to find conflicts directly in JoomConnect.

How Our Changes Have Improved User Experience
As a result of our rewrite, JoomConnect now has the ability to compare contacts with more precision. A new contact filter drop-down menu gives the user several options in which to view, and easily sort, contacts with no email, contacts with no portal password, or duplicate contacts. This means you can now use JoomConnect to find all your duplicate contacts, adding functionality and giving users an easy way to remove unnecessary contact redundancy.
All New Quick Campaign Pro (QCP)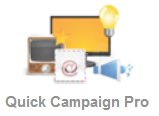 The Quick Campaign Pro app is designed to save users massive amounts of time and energy, making it an essential tool for any ConnectWise user that uses MailChimp or Constant Contact. Through this application, JoomConnect provides the ability to pull contacts from ConnectWise and add them to a mailing list without the need to import and export CSV files filled with contacts. Moreover, your contacts are kept in sync with ConnectWise, and any changes to the contact's email address or subscribe/unsubscribe status are pushed efficiently to the mailing list and syncronized with marketing groups in ConnectWise.
The Problem
The ability to sync lists of contacts from ConnectWise to a mailing service has made Quick Campaign Pro an invaluable tool for our clients' inbound marketing initiatives, but the process has traditionally come with some complications. Contacts needed to be synced from ConnectWise into JoomConnect. After generating passwords and granting portal access for each contact, the contacts would then be synced from JoomConnect to the mailing service. This process had the desired effect: the contacts had made their way from ConnectWise to the mailing service, but only after a long and complex set of steps. Additionally, syncing contacts was extremely time consuming. Since contacts were processed immediately at the time of syncing, syncs would take exponentially longer as the group size increased. For a list of 20,000 contacts, a sync time of four-to-five hours was typical. In some cases, the sheer amount of contacts being pulled would cause the sync to timeout, in which case the sync would need to be restarted. These variables all contributed to drawing out the process of pushing contacts from ConnectWise to the mailing list.
We've re-written QCP from the ground up.
The new version more effectively uses MySQL to store and process contacts. By separating the processing of company and contact subscription flags from ConnectWise, we've reduced the amount of data stored in memory during the sync. By deferring the contact processing until the end of the sync, we make sure that the data is pulled from ConnectWise as quickly as possible, virtually eliminating the problems we were seeing previously with larger syncs.
Also, the password and portal access requirement has been removed, reducing the number of steps in the syncing process. We've even simplified the UI to display less data during the initial pull of contacts from ConnectWise, streamlining the syncing process.
How Our Changes Have Improved User Experience
As a result of our strategic changes, Quick Campaign Pro is now much faster and easier to use. The same large syncs that took four-to-five hours now complete within minutes! Even in smaller tests with just 2,500 contacts, we've seen a 550% improvement in sync speed! Clients now have the option to sync contacts to JoomConnect and then the mailing list without the extra step of creating website users. Changes to the UI give users more insight as to why contacts failed to push to the mailing list. This simplicity and speed improves the whole experience of using Quick Campaign Pro greatly.
Improved Background Sync


So much of JoomConnect is about keeping things in sync. JoomConnect needs to run concurrent to ConnectWise, so we're constantly pushing data from ConnectWise to JoomConnect and pulling contacts, companies, lists, campaigns, service boards, types and subtypes from ConnectWise to keep website functionality and email lists running with the correct information. Some of these syncs use massive amount of data, like tens of thousands of contacts or subtypes.
Foreground Sync Issues
This is more of a cosmetic issue for our UI. Progress for syncs was always shown on some sort of overlay or lightbox, usually blocking the screen. Closing the lightbox, navigating away from the page, or closing the browser halted process on a manual sync, which would then require a restart. Storing data for counting progress in the PHP session or in files also led to slower code execution. This sometimes lead to timeouts or server errors. Syncs now happen in the background and you do not need to worry about closing the window. The background sync code also leverages statuses and time stamps to ensure that a sync cannot be started more than once.
How Our Changes Have Improved User Experience
Syncs are now just as simple as clicking a button and moving on. Users can navigate to other pages, close the browser entirely, or even shut down the computer, and the syncs will continue on to completion. If the server goes down during that time, all progress is stored, and the sync can continue where it left off when triggered again. This new process reduces the amount of time users spend waiting and eliminates frustration
Quick Commerce Now takes Credit Cards and Creates Invoices in ConnectWise
LastPass Integration with ConnectWise Configs
ConnectWise Browser Plugin, Service, Sales and Marketing Magic!
Google Suite Gmail Connector for Capturing Emails Directly to ConnectWise Tickets!