JoomConnect Blog
JoomConnect is the Marketing Agency for MSPs. We strive to help IT companies get more leads and grow. We rock at web design, content marketing, campaigns, SEO, marketing automation, and full marketing fulfillment.
Your Website as Part of the Customer Experience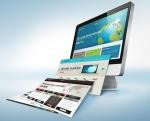 Your MSP Website has several roles. Obviously first and foremost it's the ambassador of your online presence, with the goal of driving traffic and converting visitors to leads. However, it shouldn't stop there. Your website can be a major player when it comes with customer service, communication, and gold mining your existing clients.
Using your Blog as a Knowledge Base
Want to free up resources by eliminating the time it takes to answer common questions? Next time you resolve a common issue or walk a client through a simple procedure, write it up! Add it to your blog and use tags and categories so you can easily track it down again. Then, next time you get asked how to clear a browser cache or save a Word Document as a PDF, point your client to the blog article.
Want to get really crazy? Utilize screen capturing software and put together a quick, simple tutorial to upload on YouTube, then embed it on the blog on your MSP Website so your clients can access it anytime without picking up the phone.
All MSP Websites utilize either the K2 or Easyblog blog component.
Set up a Documents Repository with JDownloads
If you have the Ultimate MSP Website platform, you have a component called JDownloads. It's a handy component that lets you store documents for download. On top of that, you are able to set up categories with specific permissions so only specific users can access the documents inside.
Next time you roll out a VoIP system with documentation on how to park calls, change your voice mail, and other instructions, use JDownloads to upload the documents in a category specifically for that particular client. You can create a JDownloads permissions group with only the users who should ought to have access, and assign that group to that category.
Now they have a spot on your website where they can grab these docs, and next time you run a campaign or host a webinar you can make sure your calls to action are also on the My Documents area.
Streamline Service Requests with JoomConnect Automation Templates
We all know how helpful JoomConnect can be when it comes to automating the lead generation process. You can also create forms that ask all the right questions for your existing customers when they want to put in a support ticket. By using the Custom Fields tab when building an automation template, you can ask things like "what PC is affected," "how do you recreate the issue," and a check box for "have we worked on this issue in the past?"
This helps you and your staff dispatch and target the issue a little faster. Again, it drives users to your site and makes it a part of their ritual. Hey, maybe then they might even check out the client portal!