JoomConnect Blog
JoomConnect is the Marketing Agency for MSPs. We strive to help IT companies get more leads and grow. We rock at web design, content marketing, campaigns, SEO, marketing automation, and full marketing fulfillment.
MSP Marketing: Your 'Unofficial' Facebook Page is Hurting Your Business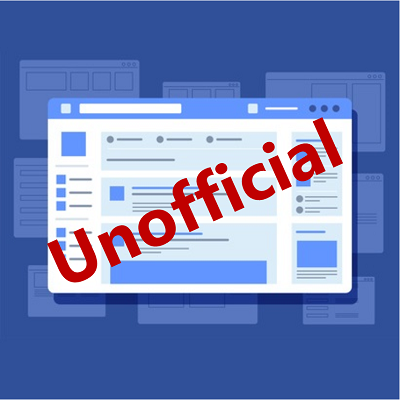 MSP Marketing mistake: There are many Managed Service Providers out there that have decided, "we're not going to bother with social media at all." We understand where they're coming from: managing multiple social media channels on top of handling all the day to day business processes can be overwhelming for a small business. Instead of even attempting to, some companies of smaller size won't even bother setting up accounts for their company across the major platforms.
While we don't agree with these businesses' decision to not create company social media pages, we understand that maintaining an active social media presence isn't for everyone. But, we still have a message for those business owners: your company may ALREADY HAVE a Facebook Page. It's just not an official one, and it can effect your MSP marketing efforts.
What Are Unofficial Facebook Pages?
Unofficial Facebook Pages exist typically because someone tried to 'Check In' to your business but either couldn't find your Facebook page or you didn't have one for them to check into. A page that is unofficial will be identified by an 'Unofficial Page' label underneath the cover photo to differentiate these auto-generated pages from official Facebook Business pages.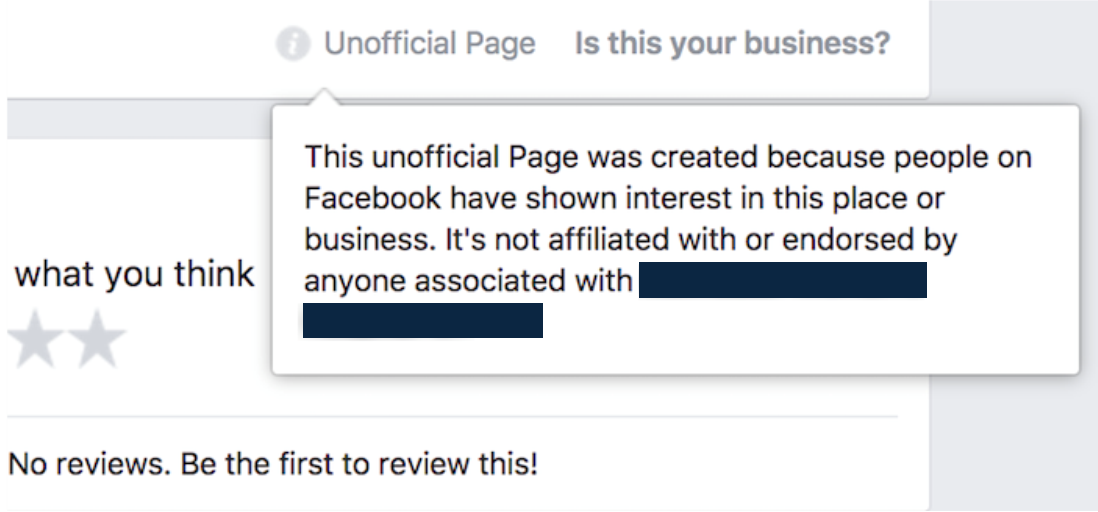 Facebook will create the page so that the user is successfully able to check in, and that page will remain live and accessible via a search through Facebook itself or through Google. Facebook's official reasoning for creating these pages is "because people on Facebook have shown interest in this place or business." The pages themselves are essentially a 'placeholder' for locations that don't have business pages so that individuals who have worked with this business or are interested in doing so have a mini community set up centered around that business.
You may be wondering, "what does it matter if I have an unofficial Facebook page if I don't intend to use it anyway?" Maybe it doesn't matter now, but it may matter a lot more in the future, especially as you develop your brand as part of your MSP marketing strategy.
Unofficial Facebook Pages can include information on the following:
Your business' address
A link to your website
A phone number
User ratings
User comments and posts
Because this page is unofficial, there is no way to update any of the information about your company if you move, get a new phone number, or have a new website with a different URL. In fact, the information that Facebook pulls might not even be right in the first place!
There's also a problem about ratings, reviews, and posts on this page running rampant. You don't manage this page, so you can't control what is going on. You don't get notifications every time someone rates your company or leaves a review. So, you might have people on that page slandering your business and its reputation. Maybe what they're saying is true, and maybe it isn't. Regardless of that fact, you can't do anything to mitigate the effect that their negative comments are having on potential customers.
The Multiple Page Issue
Don't think this blog doesn't apply to you just because you have a Facebook page. You may have an unofficial page even if you already have one! This may occur if someone misspells your company name or has trouble locating you, then 'Checks In' to your business or submits incorrect location data. If there is a difference between the location the user is submitting and the location of your business, Facebook's directory creates a new listing in the form of an Unofficial Business Page.
The problem is, Facebook doesn't do anything to notify the page admin(s) of the official Facebook Business page about the creation of the unofficial one. So, you may have an unofficial page on top of your official page and not even know it! Try searching for your company name in Facebook's search function. If you see another page pop up that's not your own or another business with the same or similar name, then you might be in trouble.
How Do I Get Rid of An Unofficial Facebook Page?
The first thing that you should do is do a search for your company through Facebook and try to identify the unofficial page(s) that have been created. Hopefully, you won't find any. Worst case scenario, you might find multiple!
The next step would be to either claim that page as your own and start to manage it or merge that page with a Facebook page for your company that is already in existence. To do so, you should see text by the 'Unofficial Page' label that is below the cover photo that says, "Is this your business?" Clicking on that will take you through some on-screen instructions that relate to having you verify your relationship with the business in question.
Merging a page with an existing one is a bit easier if you are the admin of the page. Facebook will take you through some prompts to help you consolidate the information so it is merged correctly.
If you're looking to claim an unofficial page, you currently have two different options:
Claim and Verify with a Phone Call: If you choose this option, Facebook will call the number listed on the Unofficial Page and give you a verification code. You can then enter that verification code into the text box Facebook provides you with. Obviously, this option will not work if the phone number on the unofficial page is incorrect.
Claim and Verify with Documents: Your other option is to provide Facebook with official business-related documentation that shows your business name and address. Accepted examples include a utility bill, phone bill, certificate of formation, articles of incorporation, business license, or business tax file. You can upload an image or document file format through a mobile device or through the computer. Note that this option might take a day or two.
If you choose the option to verify with documents, there is a possibility that Facebook may not approve your document. For example, if the document you submitted is publically accessible, Facebook may choose to deny your claim.
If this happens, they will send you an email or support message regarding the issue. You would then need to attach a new document and wait for approval.
Note that for any of this, you need to have a personal account through Facebook that can be (or, take over) the Admin role of your Facebook Business Page. This needs to be an account tied to an actual person, not one that you generated using a fake name. Facebook has been cracking down on these fake accounts. If they catch you using one, you could lose access to your company page altogether.
Your Facebook is Now Yours. Use It.
If you were able to claim your Unofficial Business Page on your own, your new (or, slightly updated) official page is yours to do with it what you will. Why not start actually using it?
You can lean on us for all of your MSP Marketing needs, whether it's social media-related marketing itself or just assistance in creating digital marketing materials that can be shared through Facebook. Our Facebook Like Campaign is well suited to take advantage of Facebook's "likes" to find opportunities for your business to cultivate leads.
Still having trouble after reading this blog? Don't worry! We can take care of claiming any unofficial Facebook Business Pages you may have and merging them when applicable (in addition to setting up your company on the other social media channels you should be on) through our Ultimate Social Media Rig service.
No matter what your needs are, feel free to reach out to us to learn more about our MSP Marketing Solutions.