JoomConnect Blog
JoomConnect is the Marketing Agency for MSPs. We strive to help IT companies get more leads and grow. We rock at web design, content marketing, campaigns, SEO, marketing automation, and full marketing fulfillment.
Your MSP's Social Media Graphics Matter - Here's Why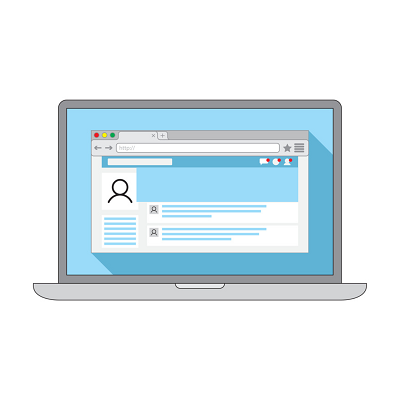 A picture is worth 1,000 words, but when it comes to pictures that represent your company and brand, we'd argue that those pictures are worth so much more than that.
It's important that the pictures you choose to represent your company do so in a positive manner. That includes the images you're choosing to represent your company on your social media profiles: your profile picture and your cover photo.
What should they be, and what are general best practices surrounding them?
Let's talk about it.
Social Media Profile Pictures
This is an easy one: as a business, your profile picture should be your logo! When people run across your company's page through the search function or see any of your posts in their feed, your logo is what is going to be associated with your company name and - in the case of the latter - what you are posting about on social media. This is a good thing because it will help you establish better brand recognition.
Depending on what your logo looks like, it may make sense to make it the emblem in your logo instead, if you have one. As it is now, all of the social media platforms will display your profile picture (business or personal) as either a square or circle. Using your emblem will allow you to display the entire image in your profile picture preview without making it too small to read.
Whatever you choose to do, make sure that your image is cropped square and large enough so that your logo or emblem appears in full and is not overly pixelated.
Social Media Cover Photos
This one is a little bit trickier.
Unfortunately, the specs for cover photos vary dramatically between the platforms which utilize cover photos: Facebook, LinkedIn, Twitter, and Youtube. Some platforms will even obscure part of your cover photo with your profile picture AND this obscuration occurs in a different place depending on what device things are viewed on! To complicate things even more, you can even have a cover video now on Facebook!
Let's talk about 3 effective routes to go when it comes to your cover photos.
1. Your Employees
If you're a company that is very focused on your internal culture, then showcasing your employees on your cover image can be a good route to take. Social media is the perfect place to show off your company culture (which you should already be doing through some of your posts!), so highlighting your employees right at the top of your business' page or profile makes sense.
The downside to this option comes when people either join or leave your company. When this happens, your graphic immediately becomes outdated! If you're a growing company who is hiring new people, do you take a new group picture after that person has been onboarded? Or, do you keep the same picture, effectively excluding them from a showcase that is supposed to represent the entire company? On the other side of things, if people are leaving your company on a semi-regular basis, your picture will feature those who are no longer employed by you if you keep it the same after they have left.
We steer away from this route because we don't want any of our newer employees to feel underappreciated by not being in this picture. We showcase our company culture through our posts themselves instead!
2. A Business Accomplishment
Did something great happen to your business? Then show it off! Your cover photo on social media can be a great place to do that. You'll see from the image below that our MSP Directive's cover photo on Facebook currently shows off when our company received an award - specifically, our Chamber of Commerce's Small Business of the Year Award.

With this option, the problem can stem from the different sized cover photo specs across social media platforms. If you're showing something off, we're going to presume you have a photo. Hopefully that photo was taken with a professional camera. Otherwise, your image is going to look blurry on some of the platforms. You also might have difficulty showcasing the part of your picture that you want to showcase due to the varied image specs and areas that are obstructed between platforms.
We'll note that we only showcase this award on our Facebook Business Page because of these reasons. For our other channels, we go the third route...
3. A Branded Graphic
You can use this space to show off your company through a custom graphic, created and sized specifically for each platform. While it's a lot more work to create a graphic like this for each platform, it enables your company to show off professionalism, expertise, your popular services, and your brand.
If you are interested in obtaining graphics like this, we can create them for you through our Social Media Graphic Refresh Service. This service is perfect for managed service providers whose social media channels are already established, but have outdated graphics.
Not yet set up and established your social media presence yet? Then the Ultimate Social Media Rig is for you! These custom graphics are included along with channel setup, configuration, and one-on-one training on social media best practices.
Contact us today to inquire about either of these services.