JoomConnect Blog
JoomConnect is the Marketing Agency for MSPs. We strive to help IT companies get more leads and grow. We rock at web design, content marketing, campaigns, SEO, marketing automation, and full marketing fulfillment.
Cold Emails: What They Are, and How You Can Use Them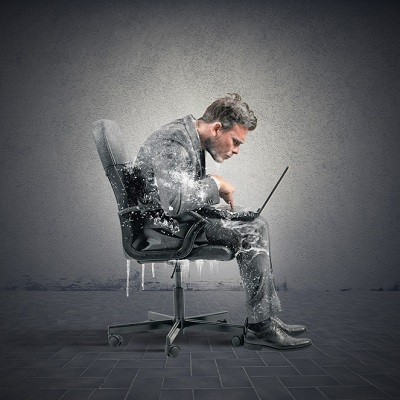 For most businesses, cold calling is a necessary piece to any marketing & sales strategy. Unfortunately, they're not always fun to make. Fortunately, there's an alternative: the cold email.
What is a Cold Email?
A cold email is when you send an email to someone who is not aware of your company or brand. These emails are very specific, personalized communications that are conversational rather than commercial in nature. The people you send these types of emails to are chosen specifically based on different information or data that you've collected about them or their business.
Cold emails are pretty much the same as cold calls, but they have the added benefit of being less disruptive because an email can be open and read at any time.
When used effectively, cold emails can assist you in generating new leads, and can even result in sales.
Is a Cold Email Spam?
No it's not, but only if it's done correctly. Like we've already stated, cold emails are very specific and personalized. They are sent to a single person, one at a time, for a very specific reason. A cold email should not be sent to an entire marketing group, and should not be an overly generic "check us out/contact us!" type of email.
You need an actual, legitimate reason to be contacting this individual. Otherwise, your email(s) would be considered "Unsolicited Commercial Email (UCE)," and would not be compliant with email regulations related to spam communications. Too many of these types of emails could lead to your email address blacklisted or hefty fines by the FTC.
You have to walk a very fine line when it comes to cold emails, so you need to be very mindful about what is in your emails, and the impression that you give off with them. To make sure you remain compliant with email regulations, make sure that your cold email:
Includes your real name and contact information
Is sent from your personal email
Is only sent to one individual at a time
Has customized email content for the person/company you are contacting
Addresses a common contact, if there is one
Has a specific request or ask
Is designed to start a conversation instead of for commercial purposes
For an extra measure, include a sort of "opt-out message". This won't be an "unsubscribe" link that you normally have because you're not sending this email to a list, per se. Instead, include some language in the email along the lines of "please let me know if you do not wish to be contacted again." This could be done as a "P.S." at the end of the email so the email itself remains conversational in nature. If anyone responds to the email or contacts you about not wanting to be contacted by you again, you then need to ensure that they don't receive any more follow-up emails.
Who Would You Send A Cold Email To?
A cold email might be one that you send after briefly talking with a local businessperson at a conference or Chamber of Commerce meeting/event. It could be to the "friend-of-a friend". Or, it might be one you send to a local business who just lost access to their business data after a fire or flood. It could even be an email referencing a blog on their website that you liked.
Again, a cold email should not be sent to any of the above examples without thorough research and personalization of your communication.
Writing a Cold Email
You want your email to be read in its entirety. This requires a carefully crafted subject line and email.
Hook Them With Your Subject Line
Any good email starts with a good subject line. Failing to hook that individual from the get-go all but ensures your email not being opened.
The hook for a cold email is going to be different from the normal hooks your emails usually have in your email marketing; this is a non-commercial communication, and if your email subject makes the person presume your email is an advertisement, it'll likely be deleted or moved to their spam folder before it's even opened.
For a cold email, focus on making your subject line personalized, short, and casual.
Email Copy
If you've written a good subject line, chances are the email will at least be opened. Your next goal is to get them to read your email in its entirety.
For an effective email copy, consider the following tips:
Write how you talk - These emails are conversational, not commercial. Don't make your email sound like an ad copy.
Personalization, personalization, personalization - This is probably the most important part if you don't want your email to come off as spam.
Keep it brief - Stick with the basics: a very brief introduction, the reason/purpose in which you are contacting them, and a non-commercial call-to-action with your salutation. Or, you can consider closing with a question to encourage more of a conversation. Shorter emails do have faster response times, brevity is important.
Include contact information - This is required if you don't want your email to be considered spam, but make sure you include multiple ways in which they can contact you.
Have you given cold emails a try yet? Let us know in the comments what you've found to be the most effective. In the meantime, check out our blog on MSP Marketing Email Best Practices for tips on how to improve your regular email marketing efforts.
Comments
No comments made yet. Be the first to submit a comment