JoomConnect Blog
JoomConnect is the Marketing Agency for MSPs. We strive to help IT companies get more leads and grow. We rock at web design, content marketing, campaigns, SEO, marketing automation, and full marketing fulfillment.
Why Your MSP Website Should Be Using Marketing Videos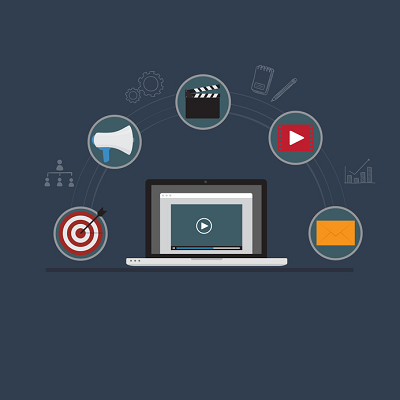 Videos are a great way for your MSP company to connect with your potential prospects and customers and increase the time spent on your website. A video is a quick and easy way to market your company, allowing you to introduce your company to the visitors of your website as well as showcase your products and any services that you perform. Let us tell you some reasons why your MSP website should be featuring marketing videos.
Get Your Message Out Quicker
Videos can help explain your services quickly, and give viewers an idea of not only what your company does, but also how and why, all of this in the span of minutes. Videos can condense complex information into bite size pieces of absorbable information that visitors to your website can understand. After all, you can only say so much before your audience simply stops listening.
Reach More People
Hundreds of millions of internet users consume video content daily! If you held the attention of even a percentage of such a large audience, you could drive new and old traffic to your website and increase the time spent on it. Videos can be a great way to connect to potential customers who are looking for solutions that your company just may provide.
Increase Conversion Rate
Videos can increase the conversion rate of visitors to your website. Viewing a video on your website can influence visitors who are simply searching for information in regards to their own issue to further seek out your company, specifically, to mitigate and/or fix said issue. Standard marketing methods like brochures, local ads, emails, and letters simply cannot match up against videos.
A Video Is Worth Even More Than A Picture
If a picture is worth a thousand words, how much is a video worth? Research has shown that a one-minute video is worth 1.8 million word descriptions! A video is a way to efficiently and economically get your message across, plus a video has a longer lifespan than a letter or ad. If you want to effectively communicate your service benefits and/or company message in a highly efficient and economical way, video marketing is right for your MSP.
Get Your Own Marketing Videos
Ready to add videos to your MSP website? Check out our MSP Marketing Videos Service. With this service you'll receive a video that is:
An average of one minute in length
Designed to invoke viewer response
Centered around popular MSP services
Branded to your company colors and logo
Posted to your Ultimate MSP Website
Accompanied with a mini campaign kit to promote it
Visit our service page to see the MSP Marketing Videos that are currently available and to get started using video!