JoomConnect Blog
JoomConnect is the Marketing Agency for MSPs. We strive to help IT companies get more leads and grow. We rock at web design, content marketing, campaigns, SEO, marketing automation, and full marketing fulfillment.
What is Social Media as a Service?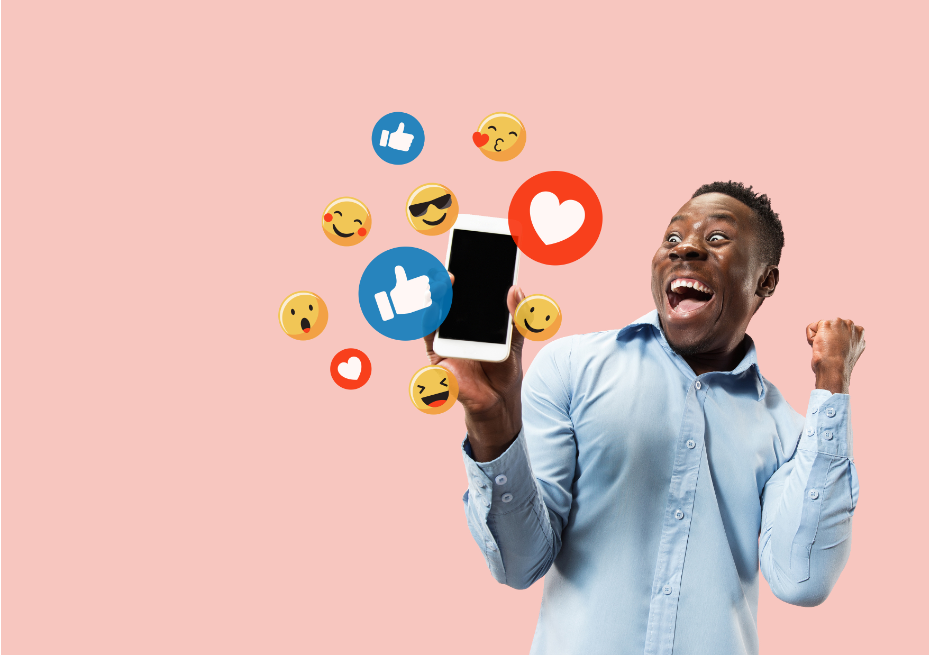 By now, you should have run out of excuses and realized that social media marketing is essential to generating leads for your MSP. It's simply time to do it. Fortunately, Social Media as a Service allows you to focus on your business, while your marketing agency uses social media to send leads in your direction.
Marketing Your MSP Takes Work
The response to our blog "The 5 Excuses MSP Don't Use Social Media" has been overwhelming and we hear you. Yes, it's not easy to use social media as a tool to market your MSP. In fact, it's not easy to market your MSP at all, particularly if you don't have a marketing background. Part of the reason we write these blogs is to give you the tools and best practices to market your MSP and generate leads. We also understand you may not have the time or confidence to implement them yourself, and that's okay.
It's not a stretch to assume the reason you're reading MSP marketing blogs or visiting MSP marketing sites is because you're painfully aware that what you're doing to promote your MSP isn't working. Trust us, you're not alone. It can be difficult as an MSP to explain:
Why a business needs an MSP
How you can help them
What IT services you provide can solve their problems
...all in a creative, interconnected and coherent message. Fortunately, you don't have to go it alone and there are many marketing tools to help you develop your brand.
Currently one of the biggest tactics to market your MSP is using social media and while you are ready to embrace it, you may be uncertain if you will be able to execute it correctly. Don't worry if you don't have the resources to fully commit to implementing it yourself, Social Media as a Service can take up the slack, while you focus on your business.
Social Media as a Service
When you take advantage of Social Media as a Service (SMaaS), you are off-loading your social media marketing to a team dedicated to promoting your MSP. With SMaaS, your marketing agency takes over the burden of getting the most out of your social media presence, so you don't have to. The goal of SMaaS is to create and publish social media posts as part of your overall marketing plan, designed to drive traffic to your website. This allows you to focus on developing the leads you've received, as opposed to spending the time marketing your MSP services yourself. This trickles down to help your SEO as well, as a strong social media presence is a solid signal for Google.
How To Use SMaaS To Market Your MSP
Current marketing strategies tend to focus on inbound marketing to generate leads. Inbound marketing relies on using social engagement (blogs, social media, and email) to develop connections with your audience. This is achieved by providing interesting content to catch their attention and engage them. The idea is that an engaged audience is an audience more likely to be driven to your website, and more likely to become conversions.
As a part of your inbound marketing plan, Social Media as a Service makes relevant posts with links to your service pages, blogs, landing pages, and more. The goal of SMaaS is to engage with your audience by posting interesting content about technology relevant to small and medium-sized businesses; establishing yourself as an MSP expert and authority. This isn't to be confused with simply posting your blogs to your social media. While that is helpful, simply sharing a link on most social networks doesn't offer much traction, especially if it is all you do.
Search engines value authority and increase your rank based on the level of confidence users have in your expertise. Social media is invaluable in facilitating this because it can function as a testimonial generator. This provides potential customers the ability to gauge your expertise based on your online interactions with others. In other words, if you want to rank higher on Google, SMaaS provides the ability to do so, because it develops and encourages social proof.
You Need to Market Your MSP
The one fundamental thing that is true is that if you want to grow your business, you must market your MSP; building a website isn't enough. If you build it and don't try to promote it, they will not come. When you search for help with your MSP marketing, you may find yourself deluged by agencies making promises for MSP success; it can seem to be overwhelming. It doesn't have to be if you remember a few things.
When deciding who to contact for advice on how to promote your MSP, you should ask yourself two questions: Are they familiar with the MSP business, and do they know how to get my MSP noticed?
JoomConnect is one of the only MSP marketing agencies who not only serve the needs of MSPs, but are also MSPs ourselves. We provide a wealth of MSP-centric marketing services, designed from the ground up to support the unique needs of your business. We know they work, because we use them ourselves. Whether it's an MSP website, MSP blogs, newsletters, SEO, and of course marketing; JoomConnect has a solution to generate the leads your business needs to grow. Call 888-546-4384 today to schedule an appointment.