JoomConnect Blog
JoomConnect is the Marketing Agency for MSPs. We strive to help IT companies get more leads and grow. We rock at web design, content marketing, campaigns, SEO, marketing automation, and full marketing fulfillment.
What is MSP Marketing?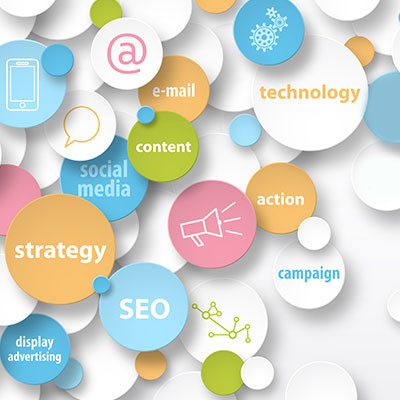 What is MSP marketing? Managed services marketing focuses on helping boost visibility and generate sales. Here are six steps you can take to help market your MSP and gain the leads your business needs to grow.
What is MSP Marketing?
The trite answer would be MSP marketing is the process of marketing your MSP. However, this process is easier said than done. This can be particularly problematic because, as an MSP, you know that most people and businesses have no idea what you do, including any potential marketing agencies you may be considering employing. To the average professional, you sell and fix computers, or keep the Internet going. They don't understand the deeper value and, in many cases, the absolute necessity of your services.
How can a marketing agency market your services if they don't know what running an MSP entails? How can you market something when you don't understand what it is? For many agencies, it doesn't matter what the "widget" is, as long as they can make it fit within their one-size-fits-all templates. When in reality, your business requires a custom marketing campaign suited for your unique industry.
Generating leads for an MSP isn't the same as trying to sell bookkeeping services, plumbing, or pizza—people understand those things. Again, as a technology professional, you are acutely aware of the effort it can take to help businesses understand the actual value of their technology.
So to answer the question, MSP marketing aims to inform businesses of a preventative solution for their technology problems (that solution being you and your services). Marketing your services lets companies know what solutions you offer and how they can help their organizations remain productive and maintain their bottom line. In some cases, it's about turning IT into a value-center, and in others, it's about meeting compliances or automating processes.
Why is MSP Marketing Important?
What makes promoting your services so challenging is that, as we noted, most businesses don't know what an MSP does or how managed services can help with their technical issues. This makes bringing attention to your business different from most other industries. Business managers know what services accountants, lawyers, maintenance workers, and other professional organizations perform. Not so much when it comes to their business technology.
When companies have an IT problem, they may not know what is wrong with their technology, just that it isn't working as expected. For example, they receive a lot of spam, their workstations keep crashing, their internet feels slow, or they spend too much money on their phone system. Most of these businesses don't know how to solve their technology problems, and the first step most of these businesses take is to perform an internet search for a solution.
This is where having an online presence for your MSP pays off. When you market your MSP, you're providing businesses with the information that can help solve their technology concerns. Your goal is to introduce your services to potential leads by providing proof that you can solve their problems. However, developing the right message requires working with someone familiar with your industry, if your marketing is off-base, it won't attract attention.
For instance, some businesses can see a lot of success by name-dropping their vendors. If you are a deli and you sell Boar's Head, or you are a restaurant that sells local farm-fresh produce, that can be pretty appealing to some of your customer-base. For most MSP prospects though, they don't care that you tend to trust Seagate hard drives, or that you are a Lenovo reseller, or that you use Barracuda or Sophos or Fortinet, or so on. Your prospects don't want to be sold something either—they want value, not product. This makes it difficult for some traditional marketing agencies to stick the landing.
Before you partner with a marketing agency, or if you're considering promoting your MSP yourself, here are six steps you can take to get a head start on your competitors.
Six Steps To Market Your MSP
Now that we understand that marketing your MSP is critical to your business' long-term success, the next question is how to market it. Remember, MSP marketing aims to let people know how you will help them with their business' technology. Here are six steps to market your MSP and get your business in front of potential customers.
Create an MSP-focused website instead of a generic business website with MSP elements tossed onto it. As noted, most businesses don't know what an MSP does. As such, the goal of your website should be to inform visitors how partnering with an MSP can benefit their business.
Create localized MSP-focused content. If you want to break through the noise of your competitors, you will need to give potential leads a reason to pay attention to you. When evaluating whether or not to show a business as a search result, Google assumes that when a person searches, they are searching for businesses "near them." Creating localized content can target businesses most likely to convert because you provide answers to questions that affect them directly
Don't use jargon. Most business managers aren't familiar with the technical terms you are familiar with as an MSP. In most parts of the world, nobody even uses the term "MSP" except other MSPs. You have a better chance of retaining their attention by communicating with potential leads in terms they can understand.
Pay attention to local events (natural or man-made) that affect a business' technology, such as cybersecurity attacks or extreme weather events. Most of your leads will come from local companies. By discussing issues that affect them, you can show that you are 'one of them, part of their community, and able to provide the personalized support they need. On top of that, show up to local chamber events and other peer groups, which leads us to the next point.
Develop relationships with local businesses as often as you can. Attend mixers, join local Facebook groups, and be active in your community. Work with clients and other businesses on guest blogs or joint webinars to gain valuable backlinks. Backlinks remain an essential aspect of developing your business' brand. Backlinks are a way for other companies to "vouch" for your business and services, signaling to Google and potential leads that you can provide the services you are offering.
Invest in SEO. Online searches will be the method most businesses will use to either find a solution to their technology problems or to find someone who can help them. Without an SEO strategy, potential leads won't be able to find your business because you won't be shown as a search result, while your competitors will be.
Are You Ready to Market Your MSP?
If you're struggling to find a foothold in your market, chances are you're not promoting your services to a level you need to enter the public consciousness. If businesses don't know about your organization, they won't contact you. The goal of MSP marketing is to bring attention to your business, and doing so requires a plan.
We are the premiere marketing agency for MSPs, providing IT companies with tried and tested practices designed to bring your business top of mind. Call 888-546-4384 today, to schedule an appointment and learn more about how we can help you generate leads and grow your business.