JoomConnect Blog
JoomConnect is the Marketing Agency for MSPs. We strive to help IT companies get more leads and grow. We rock at web design, content marketing, campaigns, SEO, marketing automation, and full marketing fulfillment.
How To Have Your MSP Website Rank On Google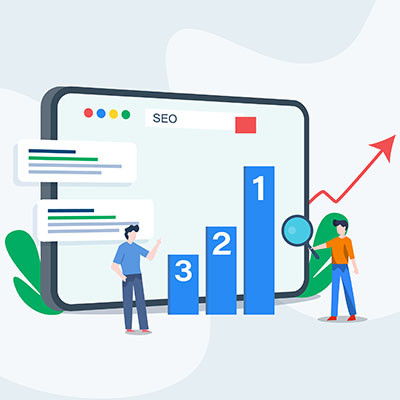 Are you taking advantage of this fundamental tool your MSP marketing plan needs to gain your audience's attention and Google's too? Meta descriptions are your first opportunity to let potential leads know what your webpage is about and whether or not they should click on your link. Read on to learn best practices to use regarding your meta descriptions for marketing your MSP.
Why are Meta Descriptions Essential to MSP Marketing?
MSP marketing, like all marketing, relies on getting your message or product in front of an audience. Your meta description is the sentence that Google and the other search engines show to help searchers decide whether or not your webpage is providing the answer to their question. One way to think of meta descriptions is like one-sentence promos, giving searchers a taste of the webpage's information. As such, it needs to be compelling if you want your message to be noticed.
Note: Your meta description is not the same thing as your meta keywords. Meta keywords on your website used to contain a list of keywords Google used to determine whether or not your website was a good fit for a searcher. However, Google no longer uses meta keywords due partly to their abuse, i.e., black hat SEO. It's been over a decade since they have, and if you're still primarily focusing on keywords as a means to drive traffic to your MSP website, it's time to reconsider. The keywords meta tag does not play a role in SEO.
Back to meta descriptions: meta descriptions allow you to place important keywords in front of your audience and Google, giving you a better chance to gain the attention of a potential lead. This is achieved by actually telling them what information they will find if they click on the link. For example, take a look at how one of our marketing keywords, MSP Marketing, is being displayed in this meta description:

As you can see, Google has highlighted the importance of this keyword by bolding it. Doing so lets the searcher know that this link will give them the information they want. This also lets us know that Google "reads" the meta descriptions and is the first opportunity to let Google know what your website and services are about and what they will show potential leads. It should be apparent that your meta descriptions are an essential component of your SEO and MSP marketing in general.
It's important to note that there is no way to control what Google decides to use for their snippet, and your meta description is just one option Google has. Google might use content from your page, or a hybrid of content and your meta description. As such, it's usually best practice to create unique and individual meta descriptions for every important page on your website, but if you don't, you better hope your content is good.
Sometimes Google Gets the Wrong Meta Description
Take a moment to read what Google is showing because that is what potential leads are also seeing. If you feel the content isn't exactly what you want, you should take the time and edit it, to better fit what message you're trying to convey.
Reading your website's meta description also lets you see how Google sees your MSP business, and sometimes, Google gets it wrong. As we mentioned, Google can and does pull content from all over your website, mixing them into meta descriptions. This is important to monitor because it can indicate that Google doesn't understand the purpose of your website and therefore isn't showing it as a relevant search result.
As we noted earlier, there's no way to control what Google shows, and in fact, it's not uncommon for Google to combine different sections of different meta descriptions to create the one they are offering. The problem is that when Google does this, the message you're trying to develop can become confusing or even off-putting. By taking the time to read and edit your meta-descriptions based on what Google is showing, you can tailor your meta descriptions to give your business the best chance to increase page rank.
In the following example, we see that Google pulled MSP and Marketing from two different sentences and showed the URL as the result of a search query. While in combination, it does create the search term MSP Marketing, it doesn't do so within the context the searcher was looking for.

In the example below, we tweaked the copy to ensure that MSP Marketing will also be read as one phrase. While we still can't control which content Google chooses to display, we reduced Google's ability to piecemeal MSP marketing from different parts of the page—increasing our ability to communicate a coherent message on brand and within context.

How To Help Google Rank You MSP
If you search for your website using relevant keywords or phrases and do not find it on the first page, you need to keep looking until you find the listing. Keep in mind that the further down it is, that's an increasingly clear indication that Google doesn't feel it is relevant to a user's search.
Your meta descriptions don't really play a role in how well you rank. They are designed to help improve the click-through rate when you DO rank.
Once you find the listing, you have the opportunity to understand better how Google sees your business and make changes to your meta description to help Google better understand what your MSP is all about.
With an understanding of what, where, and how Google is reading your meta descriptions, you have the tools to increase your chances of increasing your MSP's page ranking. Here are a few steps:
Click and follow the links back to the pages Google shows as a search result.
Search for the content Google is showing; remember that Google may pull content from different places on the page.
Edit the content to make it more relevant to your search parameters, making sure to edit all areas that Google is pulling content from.
Go to your Google Search Console and have Google crawl the changed pages so that it can update.
Wait. Unfortunately, Google doesn't make changes instantly. It can take days or weeks before your changes are reflected.
Review. After the changes are reflected, review them and ensure that Google shows the meta descriptions you wish. If it isn't exactly what you want, then edit again…and wait.
Your MSP Website Needs Good Content
While optimizing your meta descriptions is a best practice to provide users with the information they need to take a chance on you, it is only the first step. Google uses several metrics to determine a website's ranking, such as how long your website has existed, backlinks, and the quality of traffic your website receives. That being said, creating compelling content is still the best way to show Google and the other search engines that your MSP website can provide the solution potential leads are looking for.
When potential leads search for a solution, Google strives to show them the best resource to solve their problem. This could be a service page, a blog, or any form of online content. This is why it's essential that your MSP Marketing plan encompasses as many points of contact as possible. You never know which content will resonate with Google…or your audience, so it benefits your marketing to have as much high-quality content as possible.
Is Your Page Rank Affecting Your MSP Marketing?
Are your search terms not giving you the results you're expecting? Is your MSP website on the 2nd, 3rd, or worse page of Google? It doesn't have to be. With JoomConnect as your partner, our tried and tested SEO strategy can bring your MSP to the attention of potential customers by breaking through the noise of your competitors.
Marketing your MSP is critical because if no one can find your organization, you won't be able to generate the business needed to grow, let alone stay in operation. If you're tired of not being able to find your business in a Google search, call 888-546-4384 today, and we will help get your MSP in front of qualified prospects.