JoomConnect Blog
JoomConnect is the Marketing Agency for MSPs. We strive to help IT companies get more leads and grow. We rock at web design, content marketing, campaigns, SEO, marketing automation, and full marketing fulfillment.
Marketing Your MSP Requires Understanding Google's Algorithm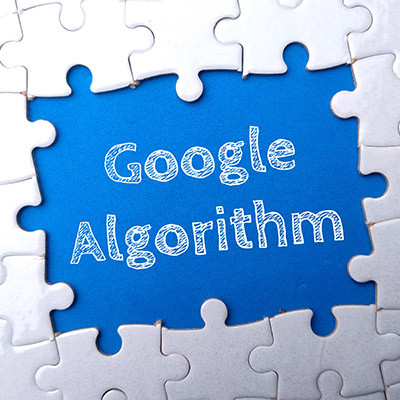 Have you been investing time and resources in SEO, content, and marketing for your MSP and aren't seeing your website as part of the search results? You could be a victim of the Google algorithm's effect on your page position. Here are three metrics to focus on to ensure that Google sees you, and shows you to searchers.
What is Google's Algorithm?
The Google Algorithm is a series of metrics (primarily unknown outside of Google) used by Google to evaluate, interpret and determine which website to show as a response to search queries (questions). The primary goal of Google's algorithm is to offer the user the best result to their question. This translates to; if you're not showing for a particular keyword or search term, it's because Google feels another website (your competitor) is providing the searcher with a better answer.
Google's algorithm uses various metrics to determine your website's page position. While no one outside of Google knows exactly what signals they follow to determine your page position, most experts agree the algorithm analyzes at least these three areas: Content Quality, Usability of Pages, and Expertise. This is also sometimes referred to as Expertise, Authoritativeness, and Trustworthiness (E-A-T).
Content Quality
Google views and evaluates keywords within their relationship to your content, as opposed to their value as individual words. If you've been following our MSP marketing blogs on content and keywords, you know our focus has been helping MSPs better understand how to use content (and keywords) to drive traffic to their website. One central theme is encouraging MSPs not to focus on a single "magic" keyword but instead to create content that solves a business' technology problems.
When you create your content, you should describe the services you offer and not focus on having a specific keyword or number of keywords (AKA keyword density). Instead, it would help if you strived to describe the benefits of the service and how it can help a business remain productive, as doing so would naturally cause the keywords to flow into your content.
TIP: Avoid using jargon when describing your services, and meet potential customers where they are. Businesses are searching for solutions to why their workstations are slow, how to stop spam, or how to recover lost files, and are asking for help using layperson's terms.
Usability of Pages and User Experience
How your website is organized is another one of the metrics Google examines when determining whether or not to show your website as a search result. While the term SEO (Search Engine Optimization) is well known, only some businesses understand that SEO is a two-tier process, consisting of Technical and Creative SEO.
Creative SEO is the content on your website, consisting of your blogs, your service pages, your video, and other sources of information designed to attract and engage visitors to your website. We have already discussed the importance of content, so let's take this opportunity to discuss Technical SEO.
Technical SEO is the "under the hood" optimizing of your website to make it easier for search engines to crawl—or read—your website, index—or list—your website, and rank—or place—your website in its search results. Another factor in providing a good user experience, Technical SEO prevents broken links, ensures your website is mobile-ready, and creates engaging titles and metadata.
If your website isn't fully optimized due to poor navigation, slow-loading pages, broken links, or other usability issues, visitors will have a poor user experience. Users who have a poor experience tend to leave your website quickly. If it happens enough times, Google will notice and may limit your website being shown as a search result, as they feel you need to provide searchers with the answers they are looking for.
E-A-T (Expertise, Authoritativeness, and Trustworthiness)
Google's priority is to provide searchers with the best answer to their questions; as such, the algorithm will assess your content's quality. Your website's E-A-T strength determines an essential component of this assessment. In other words, whether or not your content provides valuable information, or is just clickbait.
Google has confirmed its focus on content quality by releasing its "helpful content update," which aims to ensure that content provides solutions to problems and helps people. Some ways to increase your content's E-A-T factor is by developing your social proof, encouraging high-quality backlinks such as .edu and .gov, and sharing your success stories using case studies and white papers.
Confused by the Algorithm?
While the Google Search Algorithm seems nebulous, your MSP marketing doesn't have to be flown by the seat of its pants. You certainly don't have to try to navigate the complexities of marketing on your own.
We have over a decade of MSP marketing experience. Unlike many other agencies, we understand the managed services industry because we have been exactly where you are, an MSP trying to find leads. If you're ready to become more competitive and develop the means to grow your business, schedule an appointment today at 888-546-4384.