JoomConnect Blog
JoomConnect is the Marketing Agency for MSPs. We strive to help IT companies get more leads and grow. We rock at web design, content marketing, campaigns, SEO, marketing automation, and full marketing fulfillment.
The Importance of Following Up With Your Clients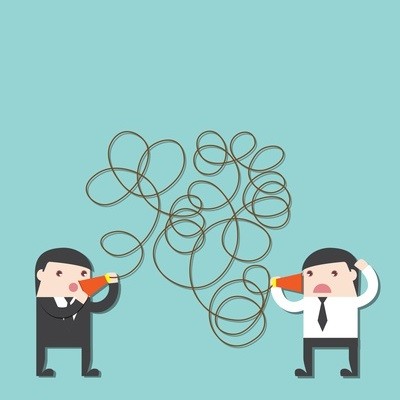 There is an old saying that says, "the fortune is in the follow-up." The saying is actually pretty accurate. Follow-ups have the potential to influence a customer's overall experience with your company. How frequently you follow-up and the quality of your follow-ups can be beneficial - or detrimental - to your MSP's long-term success.
Why You Need to Follow-Up
Keeping in touch with your clients in a non-marketing-related fashion should be something that you are doing. Follow-ups can help you:
Provide a better customer experience to your clients
Differentiate from your competition
Identify changes in a client's business and/or processes
Increase your customer retention rates
Address your company's 'problem areas'
Upsell your clients
Generate testimonials and referrals
Despite the numerous benefits that following up can bring, too few small businesses will do it. That's because it can be very time consuming to do: you probably have a relatively big employee-to-client ratio due to the nature of providing managed services. But as you can see from above, it's definitely worth spending the time and effort to do it.
Frequent Follow-Ups
So, the question you might have after reading that: when should you be following up? How?
The answer to that question does vary and is dependent on your internal capabilities. Depending on what the topic is you are following up on, the method you use might also be varied. But, here are some possible options that small-to-medium-sized managed service providers should be able to handle:
After Onboarding: This is a VERY important one. The onboarding process can be pretty overwhelming, especially for a company who hasn't outsourced their IT to another company before. Even if your onboarding process typically runs pretty smoothly, it doesn't hurt to check in to see if they have any questions or concerns.
After a Client Purchases a New Product or Service: You can follow a similar follow-up procedure when one of your current clients purchases an additional service from you that they didn't previously use.
After Any Customer Service Experience: If you've helped a client with a particular issue they were having, be sure to follow up shortly after to ensure that things are continuing to work properly after you helped them. This may also help you identify weak spots in your customer service. Asking for feedback and then acting on that feedback when appropriate is a great way to show your dedication to keeping your clients satisfied.
After 'Radio Silence': Every now and then, you'll have those clients that seem like they're ignoring every communication you send them. When this happens, it's definitely worth attempting to follow-up with them. It may be due to the communication method you are using. For example, if you've been trying to call them, maybe they changed their business' phone number. If you're trying to get a hold of someone via email, maybe that person has been out for the past couple of weeks or no longer works with the company. Try communicating with them using a couple of different methods if you experience this.
Just to 'Check In': Every now and then, it doesn't hurt to give a client a call just to see how things are going with them. These check-ins can be business-related, but can include non-business-related discussions. Doing this can be a great way to show your clients that you care about them and their business instead of just seeing your relationship as a bunch of dollar signs.
Note that you can vary the way that you do communicate. Phone calls and emails are good. But, you also have direct mail options. We have found oversized postcards in particular are good follow-up pieces, but letters can also be used effectively. These have the added benefit of making you further stand out from your competition.
Finally, don't forget about your Quarterly Business Reviews (QBRs)! These quarterly meetings are the ultimate follow-up that should be done once a quarter as intended.
Following Up and Your Marketing
To clarify what we're discussing in this blog, this sort of following up does not include the touches you do through your marketing. These marketing touches are definitely important and lead to many of the same benefits that you receive from following up, but that's not to say they're cut from the same cloth.
Your MSP's marketing touches that go to your clients remind them about the other services that you offer that can make their lives easier and about your general expertise related to technology. It's true: some of those touches (mainly social media marketing) may have some relationship-building elements to them. For the most part though, the marketing you're doing to your clients is focused on promoting your services.
Your follow-ups, on the contrary, are much more focused on strengthening the relationships that you have with your clients. If you do these successfully, you will foster loyalty and it can lead to sales, testimonials, and referral opportunities.
For the best results, you should be using both frequent marketing touches and frequent follow-up touches. We can help support the marketing touches that you do through our service offerings so that you can dedicate more of your time to your follow-up touches. To learn more, reach out to us!
Comments
No comments made yet. Be the first to submit a comment