JoomConnect Blog
JoomConnect is the Marketing Agency for MSPs. We strive to help IT companies get more leads and grow. We rock at web design, content marketing, campaigns, SEO, marketing automation, and full marketing fulfillment.
The Basics of Sales Promotions (1 of 2) - Framing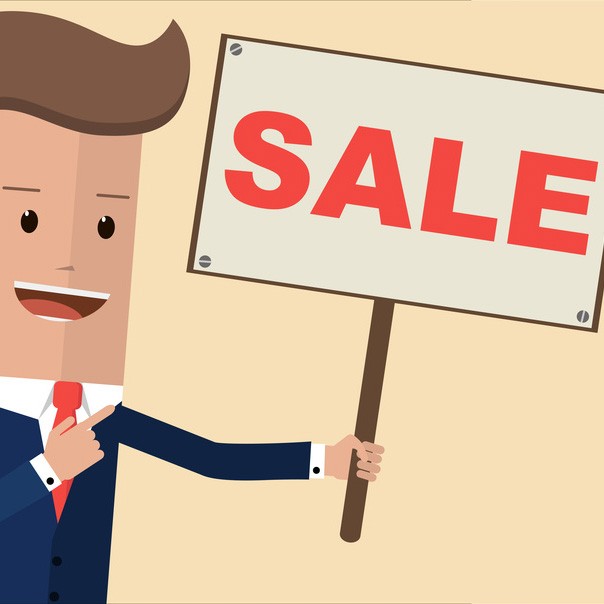 You probably have heard of the Four P's of Marketing - Product, Price, Place, and Promotion. As an established company, you likely already have the first three P's more or less figured out. The fourth P - promotion - can be a little bit more difficult to do, specifically when you are looking into running a sales promotion.
This first part of our blog series will go over the types of sales promotions that B2B marketers typically use to generate sales, and what you should be avoiding when designing the basic structure of your promotional campaign.
What Is A Sales Promotion?
A sales promotion is a specific promotional mix element in marketing that is used to persuade a potential customer into buying a particular product or service. They often come in the form of discounts, but can also come in the form of additional 'bonus items' added on. Examples of sales promotions include coupons, contests, prizes, product samples, and rebates.
Sales promotions are used to stimulate interest, trials, or actual purchase of a product or service. They can be effective in attracting new customers, convincing present customers to purchase additional products and services, and in counteracting local competition, depending on how you structure them.
Here are some common sales promotion methods for B2B companies, and how you should be using them:
Bundled Discounts provide a discount from added piecemeal prices when the customer purchases multiple products or services. It encourages the customer to purchase more items to recognize a larger percentage in savings. These work great when you are looking to sell service packages, such as different tiers of managed services.
Volume Discounts provide a reduced cost to the customer when more items are purchased. This could be in the form of product purchases, or it could be service packages that are designed to handle a particular size (e.g., backup and disaster recovery for 20, 50, and 100 computers). These work well when you want larger purchases of a particular product or service.
Limited Time Discounts, like the name implies, are only available for a short, specified period of time. When running a campaign involving promotional elements, you should make sure you limit the time that it runs. This creates a sense of urgency in the buyer's mind that pushes them toward purchasing a product or service immediately if they want to receive a discount.
Free (or Reduced Price) Trials allow the customer to try before they pay full price for a service they are interested in. You can offer a particular service that is billed monthly for free or at a discounted rate. If the product or service they are receiving does indeed make their lives easier, they're likely to continue using it.
Buy One, Get One Free, like the name implies, allows the customer to receive an additional free item of equal or lesser value when they purchase another item. This type of offer is very commonly offered in the B2C space. However, you could still work this sort of deal in with like-minded service offerings. For example, you could offer free spam & virus email protection if the customer purchases email encryption services.
Your choice of sales promotion will depend on how you want to frame the viewpoint of this offer in your target audience's mind. Will they gain from purchasing your product, or will they miss out if they don't?
Too Big of A Discount Will Hurt Your Promo
"Buy now and receive 80% off your entire purchase!"
That sounds like a great deal from a customer's perspective, correct?
Think about it a little deeper. You're receiving a particular product or service for 1/5th the cost of what the promotion says it typically is. Why would the company be offering such a big discount? Here are a few things that may come to mind:
"You get what you pay for - this product probably sucks."
"They're discounting this product THAT MUCH? Their stuff was probably too expensive to begin with."
"There's NO WAY a company would offer such a big discount. They're probably lying about the full cost...I don't want to purchase something from a deceptive company like that!"
Discounts aren't always the best from the business' perspective either. Yes, offering big discounts will likely bring in more sales. However, you will receive a much lower profit margin offering large discounts in this way. Stick with a smaller dollar amount or percentage off.
Limit Your Number of Promotions
Don't become that company who is running at least five different promotions at once at all times. It can be tempting: sales promotions are great at increasing sales in the short term. However, having too many promotions going at once is going to start lowering the perceived value of your brand. Your main differentiator will become price in the customer's mind instead of product or service features that you offer.
In other words, your customers will eventually become conditioned to only purchase from you when you are offering things at a discounted rate. And, if you aren't offering that particular product or service at a discounted rate, they will go elsewhere.
As you can see, doing this will make it harder for your business to achieve success long-term.
To prevent this from happening, we recommend sticking to no more than 1 promotion a month. If you want to do more than that, make them targeted at different stages in the purchase process. So, one promotion to encourage prospects to start doing business with you, and one targeted at upselling your current customers.
Part Two is Coming Soon
Stay tuned for our next blog on this topic, which will cover tracking and promoting your sales promotion. In the meantime, contact us for help on developing your own sales promotion.