JoomConnect Blog
JoomConnect is the Marketing Agency for MSPs. We strive to help IT companies get more leads and grow. We rock at web design, content marketing, campaigns, SEO, marketing automation, and full marketing fulfillment.
Making Email Marketing Work for Your Business, Part 2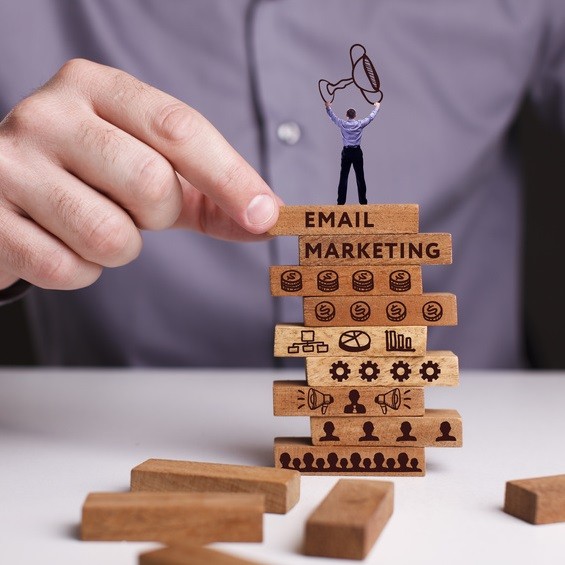 When using emails in your marketing, you need to make sure you're setting yourself apart from the other emails in your audience's Inbox. To do this, you need to track and test what you're doing to make email marketing work for your company. In part 1 of this blog, we told you about a couple of items that you could test to determine the best way for you to approach email marketing and how those items can help your company specifically. If you haven't gotten a chance to read Part 1, you're missing out on subject lines, time testing and getting to the point. In this portion, we will expand on a few more items to pay attention to and test with your emails and how to make email really work for your company's marketing.
4. If You Want Readers to Do Something, Tell Them!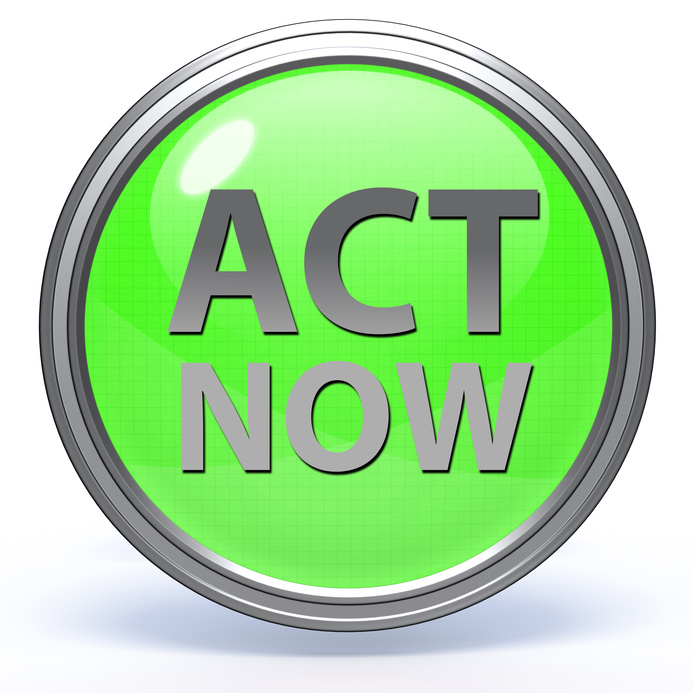 CTAs (Calls to Action) are perfect for emails - as long as you're using them correctly. You should have a CTA in every marketing email you send. Whether you want people to "Sign Up" for your new services or "Join Us" for an upcoming Lunch and Learn, it is important to let people know what it is you want them to do after viewing your email.
The placement and the presentation of your CTA's may be crucial to their effectiveness. Believe it or not, some people are more inclined to click images over links and vice versa. Test each of your target audiences by sending emails with images and links and see which gets more clicks. When you add CTAs to your emails, there are some do's and don'ts you should follow.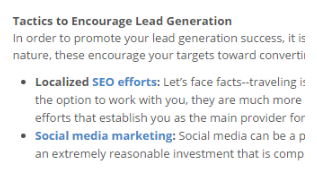 DO's
Make your links a part of your text, so people know what they're clicking on.
Make sure links stand out and are a different color than main text.
Test your links! Make sure there are no typos and that they go where you want them to.
Make sure where they are in your email makes sense.
DON'Ts
Do this: "To learn more, click here: lameandboring URL"
Send emails without at least one CTA.
Test on only one platform - make sure desktop and mobile email platforms will display your email and links the way you intended!
Forget to add alternate text to your images! Some emails block images, so make even the blocked out image a CTA.
5. Links, Links and More Links!
To expand on the do's and don'ts of CTAs, links should also be included in every email. You want to drive your audience back to your site, what better way to do that than to link to your site? If you have an interesting blog that relates to your email, add that in - where it makes sense. If properly set up, your CTA should link to your landing page for the service you're promoting, but you can also link the service page elsewhere in your email. Just be sure that what you're adding and where you're adding it makes sense!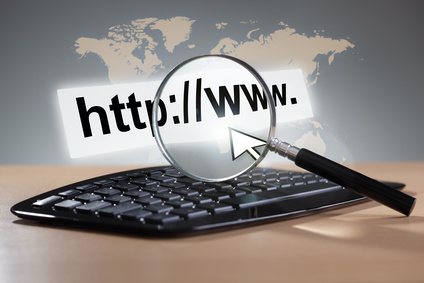 Pay attention to the links you use too. Tracking email links will help to better understand which offers were most successful and what captured your reader's attention. Open and click-through rates and other metrics are important, but knowing what part of your content is actually interesting to your audience will help you to develop great content moving forward.
The types of links you use are also important. Contextual links, bonus content links and permanent links are all worth considering in each email you send.
Contextual links: Using links that are incredibly relevant to the content, with the most important and relevant links at the top of the email and linking to the appropriate product pages or promotion is the easiest way to incorporate links. By putting the most relevant at the top, you're more likely to see an increase in click-through rates versus those hidden lower in the email.
Bonus Content Links: Include offers outside of the contextual email content. Offers in the banner or an invite to a webinar or lunch&learn in a side panel are great ways to promote these other aspects while maintaining the integrity of the email itself. These bonuses should be clearly marked with what they are. Test to see what works best for your company.
Permanent Links: These links should ALWAYS be available in your emails - like forward to a friend, social media platform links and an email option. The unsubscribe option should never be missing from an email you send, to make sure you're complying with CAN-SPAM laws. These links should be located in the same place in each and every email you send, so that your audience doesn't have to spend time searching for them.
6. Is Your E-mail Optimized for Mobile?
I know we've touched on this a couple times already, but making sure that your emails are optimized for mobile, is CRITICAL to the success of your email marketing. Like it or not, mobile devices are everywhere and are a part of our everyday routine. So much so, that 44% of cellphone owners sleep with their phones next to their beds. (Cue Aerosmith's, "I Don't Wanna Miss a Thing).
On top of snuggling up with cellphones at the end of the day, 57% of emails are opened on mobile platforms and 69% of mobile users delete email that isn't optimized for mobile without even really looking at it. Your audience is engaging with email campaigns on their smartphones whether you like it or not, so you need to be sure they are optimized to be seen there.
To go along with your emails being optimized for mobile devices, you need to be sure that landing pages are also optimized. If your email is mobile friendly, but a link takes your reader to a landing page that isn't optimized for mobile, that visitor will likely become frustrated and leave the page. Chances are they won't go to their desktop or laptop to try to check it out on there either - you'll just be deleted. Some things to check for when designing landing pages to go with your email marketing that's optimized for mobile are:
Use pronounced image buttons and keep the layout simple - people are using their fingers, don't make it hard on your audience or they'll just give up and leave.
Keep your forms minimal - a few fields and easy to look at and fill out is best.
Confirm that the page looks good both vertically, and horizontally.
These are pretty easy metrics to track, with a bit of testing on your own. If you have other items you think are important to track, comment below. If you have questions about email marketing or anything else we've touched on in this blog, reach out to one of our marketing professionals today!