JoomConnect Blog
JoomConnect is the Marketing Agency for MSPs. We strive to help IT companies get more leads and grow. We rock at web design, content marketing, campaigns, SEO, marketing automation, and full marketing fulfillment.
Keep Your Customers Happy With Your Marketing Initiatives!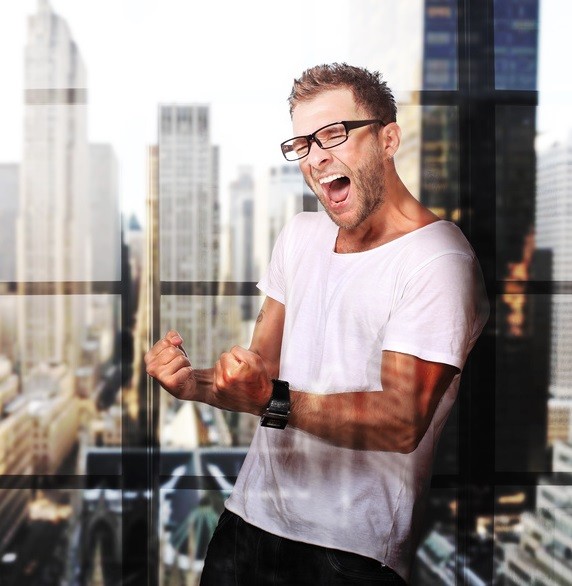 As any business owner would tell you, a satisfied client or customer tends to be a loyal client or customer. The right marketing initiatives and activities can help to maintain that satisfaction, which is a crucial element in business. In today's blog, we'll review why it is so important to nurture your customer/client satisfaction, as well as how to measure it.
The Benefits of Customer Satisfaction
There are plenty of reasons that you should keep your clients and/or customers happy, first and foremost to encourage repeat business with you. After all, if you were happy with the services you had received from a business, it isn't very likely that you would be actively seeking out an alternative provider for the same services next time around.
This is a common sentiment, as 97% of customers base their brand loyalty off of their satisfaction with the customer service experience, and 62% of consumers worldwide have stopped doing business with an organization due to a lacking experience as a customer. Therefore, maintaining your clients' or customers' satisfaction is an important goal, one that the proper use of marketing automation can make even easier to accomplish.
Secondly, a satisfied customer is much more likely to talk about the quality of service they received from you. This word-of-mouth marketing can serve as a highly effective and valuable lead generator as well, your current clients drawing in more contacts and potential customers. The influence that a recommendation from a peer can have on someone is significant, so you want to make sure that your clients find your services worth talking about.
Thirdly, your satisfied customers will be invaluable to your efforts in developing buyer personas and identifying your market segmentation. It only makes sense to focus on those who are most willing to repeat business with you as you determine what kind of targets you should pursue.
Of course, there are a few different approaches to building your customers' and clients' satisfaction rates with you. Go above and beyond in your service to them by:
Delivering educational materials
Giving client appreciation gifts
Hosting parties, trips, other events
These all can help to cultivate a feeling of satisfaction. The real key is to provide them with value that they wouldn't expect to find elsewhere. As long as you can do this, there's a good chance that your clientele will be happy--but what if you want to know just how happy they are?
Measuring Satisfaction
The simplest way to find out how satisfied your clients and customers are with your service is to ask them. This will allow you an easy route to calculating how you are doing, and what actions can improve your satisfaction rates--and we do mean 'ask.'
All it takes is a simple "How did we do?" survey with good and bad options to get a satisfaction benchmark. The shorter and simpler the survey, the more likely you are to collect a higher number of results.
Once you have your results, you can do the simple calculation that gives you the percentage of positive responses. Simply divide the number of "good" responses you receive by the total number of responses, and then multiply that number by 100. This will give you your CSAT (or customer satisfaction) score, which you can then take into account with your other metrics and key performance indicators.
Where, How, and When to Collect Data
Key performance indicators, or KPIs, can provide insight into a wide range of marketing considerations. To examine customer or client satisfaction, you just need to make sure your KPIs are sourced from the right place.
Online reviews make an effective source of KPIs where satisfaction is concerned. Positive reviews may offer confirmation of what is keeping your clients/customers happy, and negative reviews can provide insight into what may need improvement. Not only should you act upon this kind of feedback, you should encourage your clients to speak up more often, allowing you to improve for your mutual benefit.
Another method of collecting satisfaction KPIs is to run simple satisfaction surveys. Not only do they display a willingness to improve what is less than satisfactory, they can be customized to target a specific insight. This allows you to select the information that your surveys collect.
There are plenty of other methods to accumulating valuable data, including:
Analyzing the social media activity that takes place on your posts and page
Checking your website's traffic and visitor behavior
Running a survey at a local event
Keeping your ears open for word of mouth mentions
These activities and more can provide metrics that can help you gauge your audience's satisfaction with your services.
However, your timing should also be considered. The customer or client whose satisfaction is being measured needs time to be able to form an accurate opinion of the services rendered, without having enough time to forget the experience. This can be worked around by tracking their satisfaction throughout the process, giving you improved insights.
Another crucial consideration you need to keep in mind is where your data--in this case, client feedback--is collected. It is generally considered best to collect this feedback in the same realm that they had the experience. Was their service delivered entirely online? Send them a link to an online survey. If delivered in person, have them fill out a feedback card. This will help put them in the frame of mind to focus on their experience and give you accurate information.
Putting It Together
If you put these strategies into action, with data supporting your decisions, you will be better able to encourage your customers' satisfaction by adjusting your marketing efforts to resolve any weak points your current endeavors may present. As a result, your marketing initiatives will be stronger, and thereby more effective. For more tips and strategies to enhance your marketing, reach out to our team for assistance!