JoomConnect Blog
JoomConnect is the Marketing Agency for MSPs. We strive to help IT companies get more leads and grow. We rock at web design, content marketing, campaigns, SEO, marketing automation, and full marketing fulfillment.
IT Nation 2015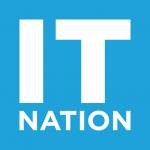 For the 7th consecutive year, our team will be heading to The Sunshine State for IT Nation, one of the most important channel events for ConnectWise users. IT Nation hosts managed technology service companies from all over the world, giving them the opportunity to learn about the latest solutions, hottest technology, and improve their leadership and business management skills by attending a series of workshops, training labs and presentations.
IT Nation 2015 is being held at the Hyatt Regency in Orlando, FL on November 11th-13th, and we're excited about the new venue this year. The event's keynote speaker will be famed entrepreneur and host of CNBC's The Profit, Marcus Lemonis.
During the vendor pavilions, our team will be presenting our services and solutions to prospects, as well as educating current clients about updated or improved solutions.
"We always go all out for IT Nation and this year is no exception," said JoomConnect CEO Chris Chase, "We're excited to unveil a few new amazing integrations for ConnectWise like Google Apps and more. On the Marketing Agency side we've built out some new innovative marketing services to help IT/MSP companies generate leads and drive revenue."
Be sure to stop by the JoomConnect Booth #425 to win prizes, chat, hear about our new services, and grab some swag! We'll be giving away an LG Urbane Smartwatch, our customizable "BDR Campaign Kit" and more.
We'll also be giving away several copies of our brand new Tech Toon Comic Book! Comic book supplies are limited, so email us at
to let us know you want one and we'll reserve it at the booth for you.
"We're offering the opportunity to double your chances of winning the LG Smartwatch," added Chris. "We've sent out postcards to our clients and prospects about our IT Nation 2015 promotions! Bring the postcard with you to our booth during IT Nation and you'll receive a bonus entry!"