JoomConnect Blog
JoomConnect is the Marketing Agency for MSPs. We strive to help IT companies get more leads and grow. We rock at web design, content marketing, campaigns, SEO, marketing automation, and full marketing fulfillment.
How to Best Use Postcards for Your Business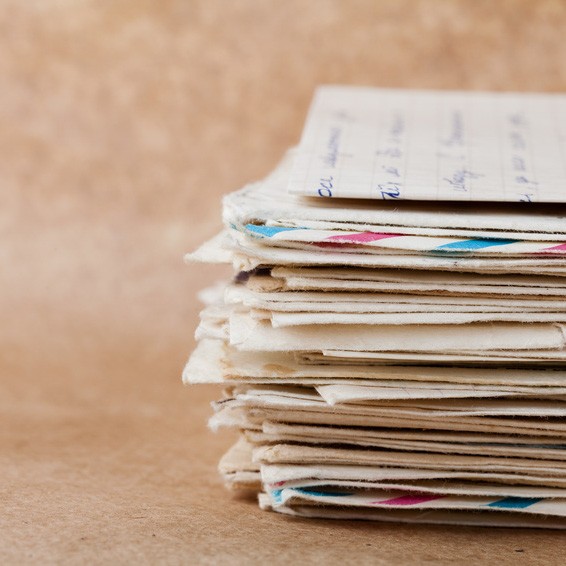 Postcards are a highly effective direct mail piece that, if designed and utilized properly, can help a business get the results they are looking for. But, like many types of direct mail marketing, they are overlooked by small businesses who don't see them as a feasible option.
But actually, achieving success with them is a more attainable goal than you may think.
Why Consider Direct Mail in the First Place?
Direct mail can seem very antiquated and not worth investing time and money into due to the numerous opportunities now available through digital marketing. Everyone has shifted in that direction and away from sending out physical marketing materials via direct mail. But, that's one of the reasons that you should consider marketing via this method: fewer small businesses are doing it. So, if you do, you'll stand out.
Postcards in particular are a great way to do this. They are colorful, attractive, and sturdy mail pieces that stand out from the rest of a recipient's mail. And, people generally like receiving them, even if they are from a business.
If you are considering utilizing postcards, make sure that your mailing list is in order before you do anything else. Your costs can add up pretty quickly when you factor in printing and postage costs, especially since postcards are printed on thick, sturdy (usually glossy) paper. Make sure that your list is carefully vetted so that you don't send postcards to the wrong contacts. Consider a small, targeted list for higher success rates.
Your Basic Postcard Design
Your postcard should be designed in a program that can easily handle layering. So, Microsoft Word probably isn't the best place to. If you're new to the design world, Microsoft Publisher is a good option to use. Or, you could use Photoshop or another similar design program if you have a bit more experience. Once you have your program to use in mind, consider the following:
Your Image(s): Make sure the images you use are large, high-quality images. Consider purchasing a relatively large stock image if you don't have one to use. Make sure the size of the image is large enough so that you don't have to increase its size to fit on the postcard; this decreases the quality of the image. You should also be including your company logo in at least one place on your postcard.
Your Colors: Try to incorporate your company colors into your postcard design. If you have a company branding guide, you've likely already determined the standard primary, secondary, and complimentary colors that you use. This is especially important if you are sending to those who are not familiar of your company and brand. But, that doesn't mean they are the ONLY colors that you can use; remember, you want your postcard to stand out.
Your General Design: You can make your postcard more visually appealing by creating an attractive, professional design. You can overlay colored shapes or images on your postcard to create something more complex than just a simple image. But, depending on the image you choose, a simple image may be enough if it's eye-catching. If you need ideas, check out postcard ideas and templates online.
This may seem like a lot to do, but once you create one postcard, you can use the general design as a template for future postcards you send. Over time, you can collect numerous different templates so that you can vary what you send out. Or, you can have someone else take care of this for you.
More Advanced Measures to Take
Consider going the extra mile if you want your postcards to be even more effective.
Make it lumpy: Securely attach a small item to your postcard such as a business card, magnet, or webcam cover. Make sure you incorporate this item into your overall postcard design so it doesn't appear too out of place.
Make it interactive: Include a scratch-off promotion on your postcard, have a perforated tear-away piece, or have flaps that can be flipped up by the recipient to reveal something underneath.
Make it personalized: Your postcards will already include an address field and some sort of message. You could incorporate the recipient's first name into another place such as text on an image. Or, if you have a live event you could add a custom map to your postcard to direct the recipient from the place you sent the postcard to, to a desired location, like your office for a lunch n' learn or an event hall for some sort of get-together. Maps4mail can be used to accomplish that for each person on your mailing list.
Make sure that whatever you decide to do is acceptable under post office rules. You don't want to waste your money printing postcards only to find out that they can't be sent through the mail.
When to Use Postcards
When considering using postcards to market your company, the following are (in our opinion) the best ways to use them:
Awareness Campaigns: A great way to let people know your company exists is to send them a postcard. Unlike emails where an individual has to opt-in to receiving communications, you can send direct mail pieces - such as postcards - to potential leads without the possibility of getting in legal trouble.
Promotions / Special Offers: Highlight a promotion you are running for one of your services, a new product or service offering, or a new deliverable you have up on your website.
Special Events: Hosting a webinar, lunch and learn, or some other sort of get-together? Send a postcard! Emails can easily be overlooked, but a postcard will help ensure that your audience is aware of your event.
Our blog-tip postcards can get you started incorporating postcards into your marketing. If you're looking for something different in terms of your postcard, we can do that too! Contact us today to learn more.